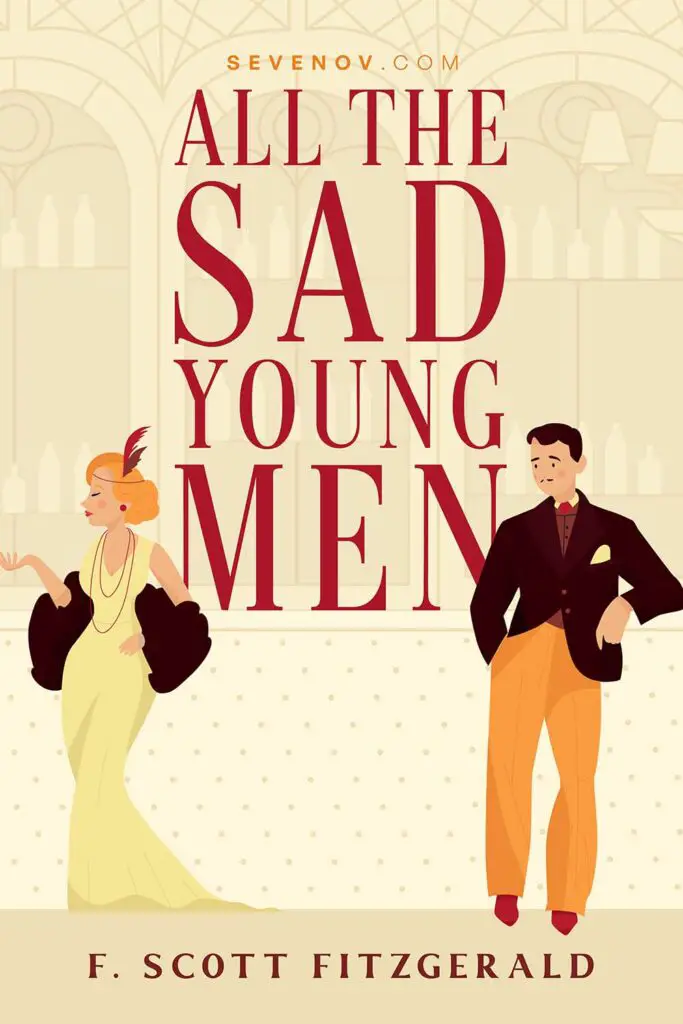 All the Sad Young Men by F. Scott Fitzgerald
Author: F. Scott Fitzgerald 
Published: 1926
Genre: Short Stories Collection
All the Sad Young Men is an anthology of nine stories by F. Scott Fitzgerald and published by Scribners in 1926. Fitzgerald composed these stories when his personal life and marriage were on the rocks.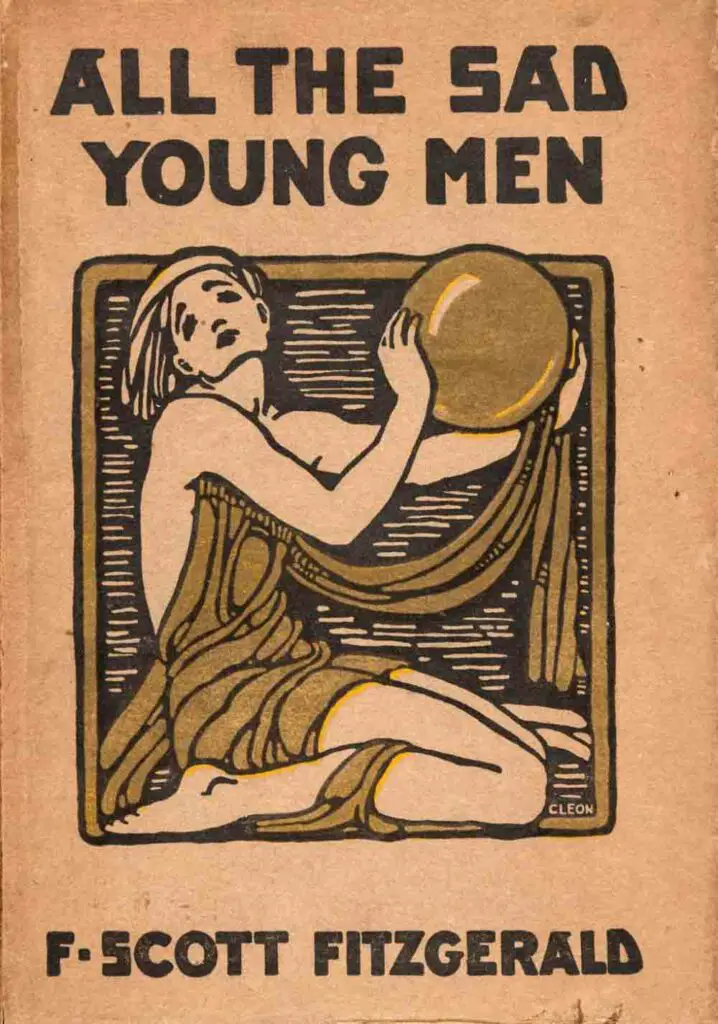 1. Synopsis of All the Sad Young Men
This short stories collection, released a year after The Great Gatsby, highlighted many of the acclaimed book's themes and distinctive writing styles, such as wealth and lost love. 
2. Stories
All the Sad Young Men contains the following short stories:
2.1. The Rich Boy
F. Scott Fitzgerald's "The Rich Boy" follows Anson Hunter, a wealthy and privileged boy. 
2.2. Winter Dreams
Dexter Green is an ordinary middle-class man who wishes to achieve material success. When he meets the wealthy Judy Jones, he is instantly attracted to her beauty and social standing.
2.3. The Baby Party
The story follows John and Edith Andros, parents to their toddler, Ede. Daily familial disagreements and annoyances soon begin to get on the family's nerves, and tension mounts during Ede's birthday party. 
2.4. Absolution
Rudolph Miller is a catholic raised boy who attends a confession. However, the priest collapses upon hearing his confession!
2.5. Rags Martin-Jones and the Pr-nce of W-les
This particular short story can be interpreted as a sequel to "The Offshore Pirate," written by Fitzgerald in 1920 and published in The Saturday Evening Post. 
2.6. The Adjuster
The Adjuster depicts the tumultuous marriage of Charles and Luella Hemple, who reside in 1925's New York City.
2.7. Hot and Cold Blooded
The story follows a man who frequently helps others out only to realize his kindness is being taken advantage of. 
2.8. The Sensible Thing
The salesman turned budding engineer George O'Kelly struggles to win back the affection of Jonquil Cary, a girl out of his league.
2.9. Gretchen's Forty Winks
Our story's protagonist, Roger Halsey, suspects that the interior designer his wife introduces him to is having an affair with her.
3. Reception
Many critics felt that while All the Sad Young Men displayed Fitzgerald's competent writing ability, it failed to live up to the standard of his other novels.
4. Frequently Asked Questions about All the Sad Young Men
What are the short stories in All the Sad Young Men about?
Many stories in All the Sad Young Men revolve heavily around relationships and the struggle to achieve material success alongside one's personal life.