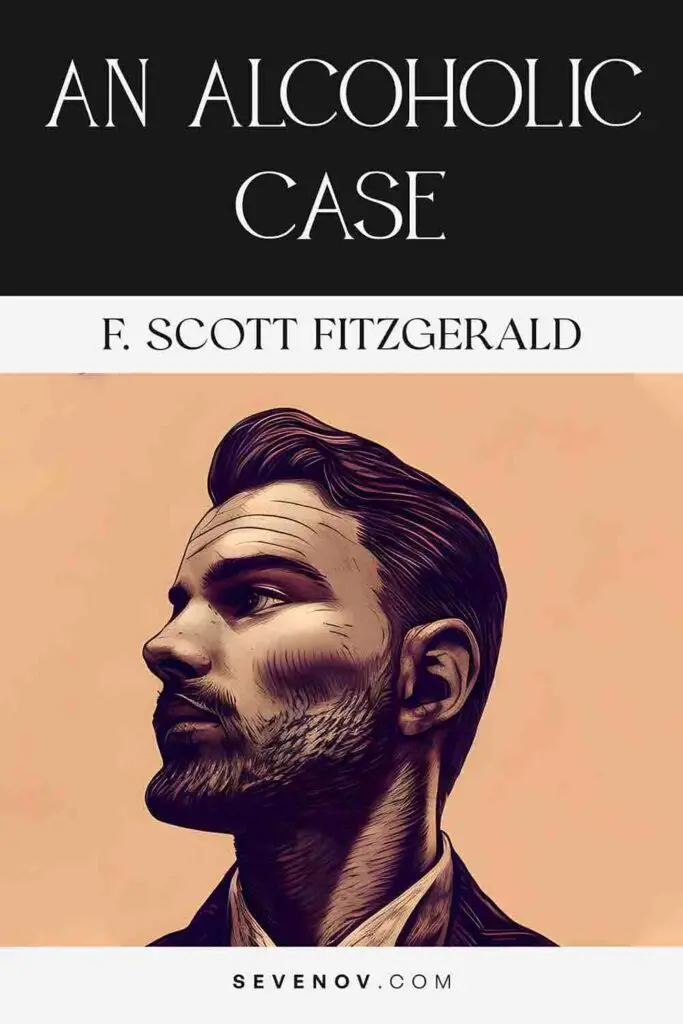 An Alcoholic Case by F. Scott Fitzgerald
Author: Francis Scott Fitzgerald 
Published: Esquire (Feb 1937)
Genre: Short Stories
"An Alcoholic Case" is a short story written by F. Scott Fitzgerald and published in 1937 by Esquire. 
1. Synopsis
"An Alcoholic Case" is a morbid tale about a young nurse responsible for the care of a serial alcoholic. Despite the nurse's best efforts, she soon realizes that sometimes one's good intentions and actions are not enough to help others. 
2. Story Summary
At the Forest Park Inn, an unnamed young nurse is responsible for caring for and rehabilitating an alcoholic cartoonist. As he has to go cold turkey and abstain from alcohol, he is prone to violent outbursts and tantrums. The uncontrollable alcoholic strongly intimidates the young nurse, who feels endangered caring for him. The constant stress and fear prompt her to finally appeal to her boss for help, asking him to transfer her elsewhere.
The young nurse's appeal is successful, and she manages to get a transfer. However, her conscience eats at her for 'abandoning' her patient. After thinking long and hard, she ultimately decides to return and help rehabilitate him. 
Upon her return, things seem to have turned for the better, and he shows progress in his recovery. However, he soon reverts to his old ways, and in a fit of anger, he finds a discarded glass shard and decides to end his life. 
3. Frequently Asked Questions about An Alcoholic Case
What is the message of An Alcoholic Case?
Fitzgerald's message is that doing the right thing is not always easy, nor is it always rewarded with the desired outcome. However, it should not discourage us from trying nonetheless.