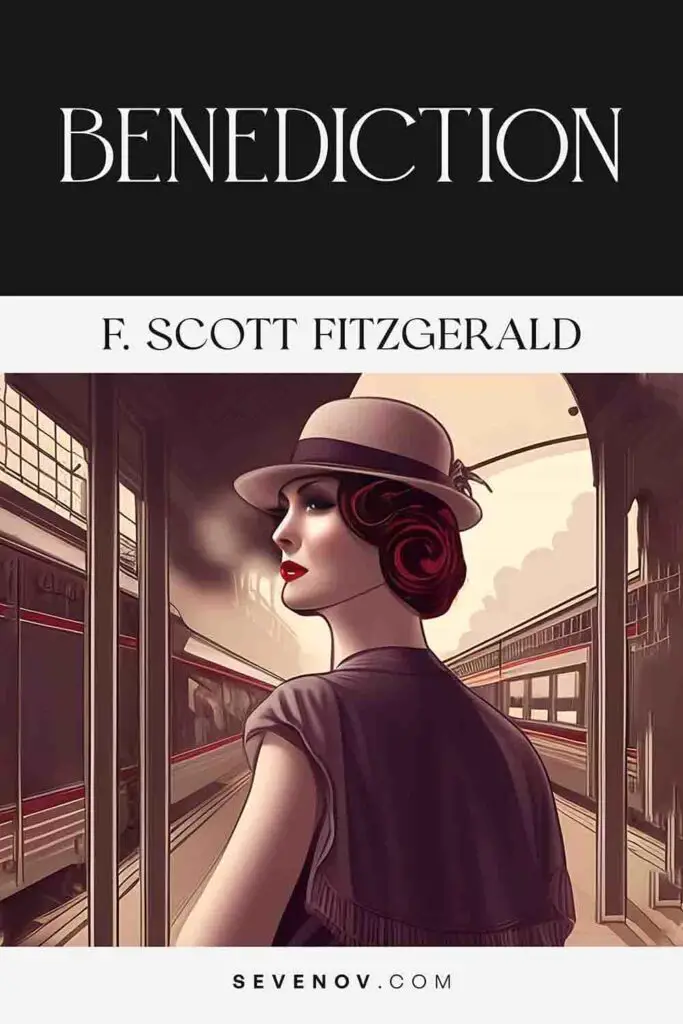 Benediction by F. Scott Fitzgerald
Author: Francis Scott Fitzgerald 
Published: The Smart Set (Feb 1920), Flappers and Philosophers (1920)
Genre: Short Stories
"Benediction" is a short story written by F. Scott Fitzgerald in 1920 and published in The Smart Set and Flappers and Philosophers in the same year. Despite Fitzgerald's favorable opinion of the story, it garnered lukewarm reviews from critics who accused it of being overly sentimental or not accurately depicting Catholicism.
1. Benediction Synopsis
Fitzgerald describes the fight between the physical and the spiritual in "Benediction," arguably the heaviest read of the collection. It tells the story of nineteen-year-old Lois, who reconnects with her thirty-six-year-old brother, Kieth, on an unforgettable afternoon. Before meeting her brother at the seminary, Lois sends a telegram to her love interest, Howard, to meet her the next day. But Lois is uncertain of what the future of their relationship holds. Lois's internal battles are exacerbated when she visits her brother, preparing for the priesthood in a Jesuit monastery. Fitzgerald may have based the narrative on his visit to a seminary in Woodstock, Maryland, where he visited his cousin.
2. Benediction Summary
The anticipation is palpable as nineteen-year-old Lois journeys to the monastery where her brother Keith resides, a reunion that has been a long time coming. It has been fourteen years since she last saw her beloved sibling, and she could not be more excited about their reunion. Yet amidst the joy that awaits, Lois must consider whether she should also meet with Harold, her love acquaintance, whose visit would take place after her reunion with Keith. 
When Lois arrived at the monastery, she was amazed to find that Keith was a kind, sincere, and passionate person. Despite their differences in religious beliefs and practices, the two of them shared heartfelt conversations about secular and religious views. Lois found Keith's devotion to his calling as a Jesuit priest inspiring and was pleasantly surprised by his love for her. Although Lois considered herself "a little lukewarm" regarding faith, the deep love they shared transcended their differences, providing a beautiful and enduring bond between them.
Lois attended a Benediction service with her brother and was immediately taken aback by the solemnity of the gathering. As she was enveloped in the presence of the Lord, she felt a new presence that suddenly caused her to fall back into her brother Keith's arms. Though she didn't understand why, Lois could feel her soul being exposed and judged as if it were a joke. Keith quickly comforted her and assured her that her exhaustion from the long service and the journey had taken its toll. Before they departed, they exchanged positive words and best wishes for one another. 
In the end, Lois makes the difficult decision to say goodbye to Howard in a permanent way. She sends him a telegraph, letting him know she has chosen not to pursue a romantic relationship with him. With this final gesture, Lois moves on with her life.
3. Characters
Lois – Lois is in an affair, which she develops second thoughts about after visiting her brother and participating in a benediction.
Kieth – A soon-to-be priest. He disagrees with Lois's life decisions but does not comment on it, simply wishing she would be happy.
4. Analysis
"Benediction" paints a vivid picture of the struggles and emotions of being a priest. Through his writing, Fitzgerald captures the realities of a life of servitude and shines a light on people's sometimes stereotypical mindsets toward priests. The story offers the reader a thought-provoking exploration of the dichotomy between the spiritual and the secular worlds. Through Lois and Kieth, we can understand each person's personal and spiritual yearnings for the other. Lois and Kieth seek solace and understanding in the other and, ultimately, a deeper connection.
5. Benediction Quotes
"A man has to have something living to cling to."

Kieth
"I knelt all one night and asked God to spare you for me – for I knew then that I wanted more; He had taught me to want more. I wanted to know you moved and breathed in the same world with me."

Kieth
"I'll be here just waiting and hoping for every long dream of you to come true."

Howard
"So we'll just let things take their course, and never be sorry."
"Youth shouldn't be sacrificed to age."

Lois
---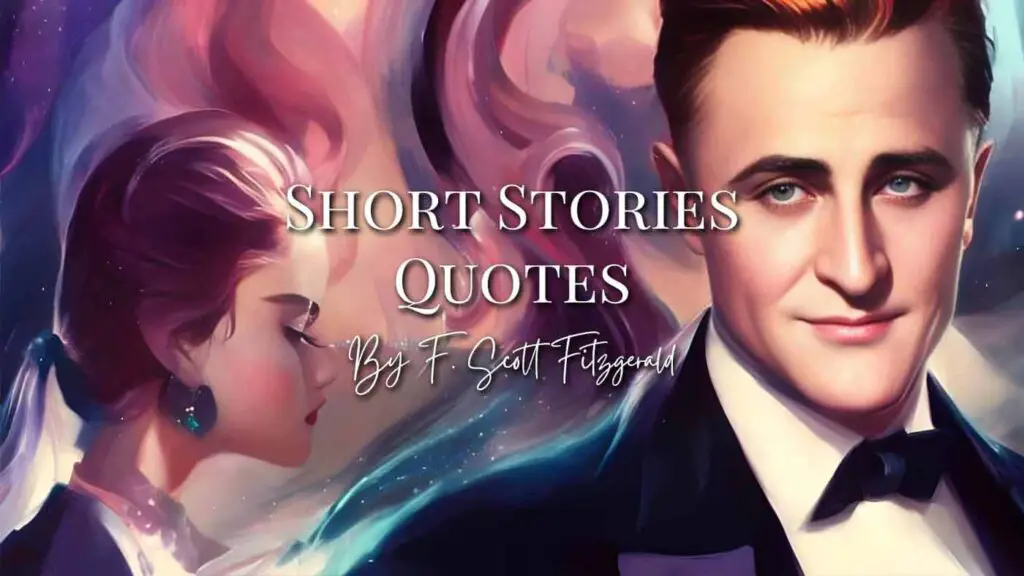 Recommended: Short Stories Quotes by F. Scott Fitzgerald
6. Frequently Asked Questions about Benediction
Does Lois end her affair?
Yes, Lois ends her affair after undergoing a benediction.