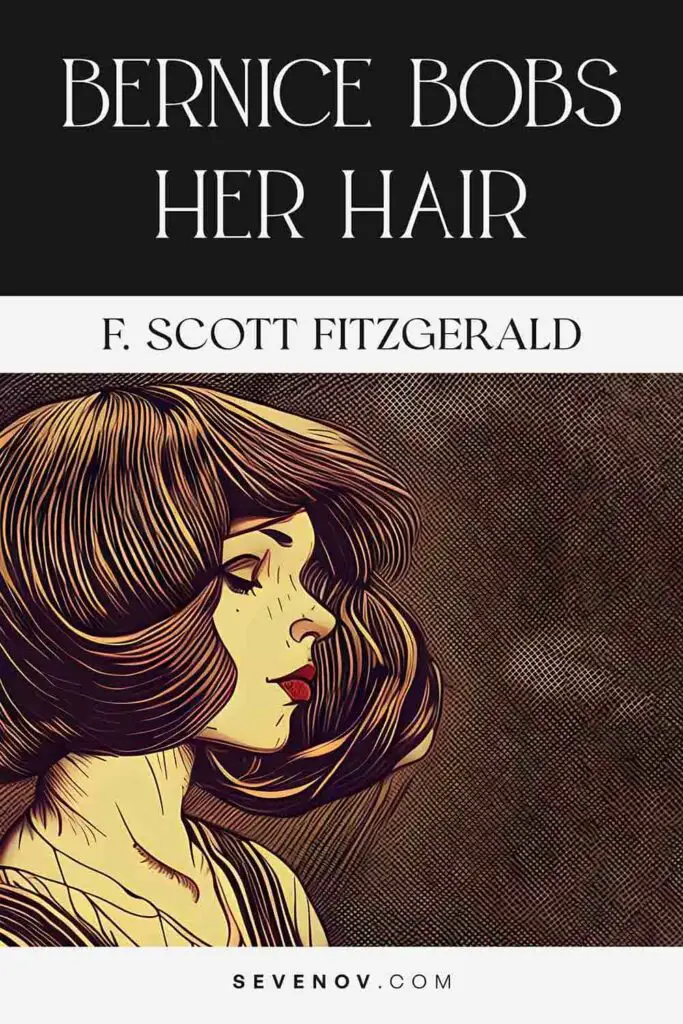 Bernice Bobs Her Hair by F. Scott Fitzgerald
Author: Francis Scott Fitzgerald 
Published: The Saturday Evening Post (May 1, 1920), Flappers and Philosophers (1920)
Genre: Short Stories
"Bernice Bobs Her Hair" is one of F. Scott Fitzgerald's most popular short stories, written and published in The Saturday Evening Post in 1920. It was later anthologized in Flappers and Philosophers during the same year. Upon its publication, the literary critic Orville Prescott regarded "Bernice Bobs Her Hair" as a story that redefined cultural standards for 1920s society.  
1. Synopsis
"Bernice Bobs Her Hair" follows our female protagonist, Bernice, as she visits her popular, beautiful, and city-dweller cousin, Marjorie Harvey. The visit is one that will push Bernice out of her comfort zone when she has to navigate the difference in their race and popularity. To become more like Marjorie, Bernice decides to make the drastic move of cutting her hair. However, this leads to unexpected outcomes that Bernice may not be prepared to deal with.
2. Story Summary
2.1. Boring Bernice
We are introduced to Bernice, the protagonist who will visit her cousin Marjorie. Unlike Bernice, Marjorie is beautiful and sociable. During a dance at Marjorie's country club, no boys want to dance with Bernice due to her coming off as uninteresting. Marjorie comments on this as well, and Bernice overhears her. Initially, Bernice is hurt by what Marjorie has said, but Marjorie comforts her, saying that she will help Bernice transform herself to be sociable and attractive. 
2.2. Makeover Success
Marjorie's efforts to change Bernice pay off as Bernice is now the star of social gatherings. The interest Bernice is getting prompts her to pay more attention to her appearance, especially her hair. Bernice goes around asking multiple people whether she should bob her hair. Bernice has become attractive and one of Marjorie's previous suitors, Warren McIntyre, is now interested in her.
2.3. Jealousy
Marjorie realizes Bernice's makeover has been too successful and grows jealous of Bernice and Warren. One day, before Bernice goes on a date with Warren, a jealous Marjorie makes a snide comment. Marjorie claims that Warren is not genuinely interested in Bernice, and he is only playing around with her feelings. Marjorie's tactic works, and Bernice loses confidence in herself while realizing that by going out with Warren, she has inadvertently hurt Marjorie's feelings.
2.4. The Bob
Marjorie's jealousy reaches its boiling point, and she humiliates Bernice and makes her seem like a liar. She calls Bernice out in front of a crowd, claiming Bernice was simply bluffing about bobbing her hair and only brought up the idea to gain attention. Bernice is determined to prove Marjorie wrong. She impulsively goes to a hairdresser to bob her hair. Bernice realizes that she looks terrible when her hair is bobbed. Warren loses interest in Bernice and Marjorie takes the opportunity to win Warren's heart back.
2.5. Two Blonde Braids
After the incident has died down, Marjorie apologizes to Bernice, saying that she doubted Bernice dared to go ahead with the haircut. Soon, Bernice packs her bags to leave for home. However, before she leaves, she cuts Marjorie's braids off while she is sleeping. While heading home, she passes by Warren's house and tosses Marjorie's braids on his doorstep. At this moment, Bernice exclaims the most iconic line of the novel: "Scalp the selfish thing!" before laughing to herself and leaving for good. 
3. Characters
Bernice 
Bernice comes from a wealthy family; by traditional standards, she should be popular in social circles. However, she lacks the social skills needed to be charming. In the 1920s, the demure and conservative stereotype of what a woman should be was becoming outdated. Bernice did not have the behavior or traits that the new generation found likable. By the end of the story, however, Bernice becomes more confident in her skin, even embracing a more malicious side of her character. 
Marjorie
Popular and sociable, Marjorie represents the modern woman of the 1920s. While initially sincere about helping Bernice, her jealousy prompts her to sabotage Bernice. In the end, this backfires on her. 
4. Writing Style
As always, Fitzgerald's work often features a strong narrative voice that builds the world of the characters and gives us a better understanding of their personalities. In "Bernice Bobs Her Hair," Fitzgerald cleverly crafts the story toward the final plot twist. 
5. Influence on Film, Theater, and Music
5.1. Film and Theater Adaptations
The first known adaptation of "Bernice Bobs Her Hair" was in 1951 by CBS. The episode cast Julie Harris as Bernice and Mary Sinclair as Marjorie Harvey. Later in 1976, the story was adapted into a television production for The American Short Story program on the Public Broadcasting Service. This time, it cast Shelley Duvall as Bernice and Veronica Cartwright as Marjorie.
"Bernice Bobs Her Hair" also made it to theaters, being adapted into a one-act play for The Dramatic Publishing Company. Much later, in 2015, the story was adapted into a musical. 
5.2. Influence on Music
As for music, the Irish pop band The Divine Comedy incorporated the story of "Bernice Bobs Her Hair" into their song bearing the same name. The song was released in 1993 under the album Liberation. 
6. Quotes from Bernice Bobs Her Hair
"Do you believe in bobbed hair?" asked G. Reece in the same undertone.

"I think it's unmoral," affirmed Bernice gravely. "But, of course, you've either got to amuse people or feed'em or shock'em."

Bernice
---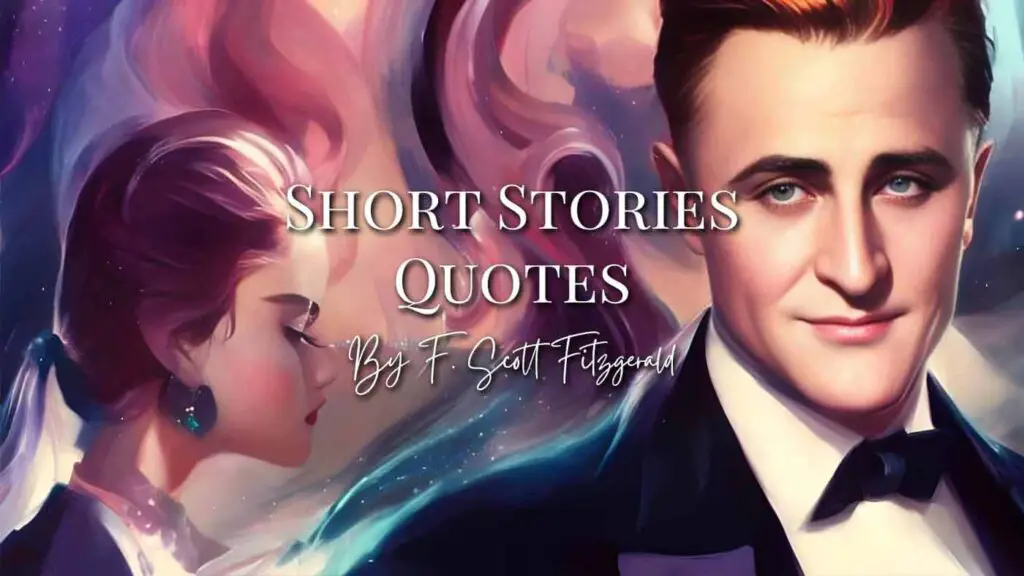 Recommended: Short Stories Quotes by F. Scott Fitzgerald
7. Frequently Asked Questions about Bernice Bobs Her Hair
Why did Bernice bob her hair?
Marjorie had baited Bernice publicly, claiming that she was simply lying about bobbing her hair to attract attention. Bernice wanted to prove Marjorie wrong, so she immediately cut her hair.
What is the plot twist of Bernice Bobs Her Hair?
Bernice also cuts off Marjorie's hair as revenge for pressuring Bernice to cut her hair, making her lose her attractiveness, and for stealing Warren.