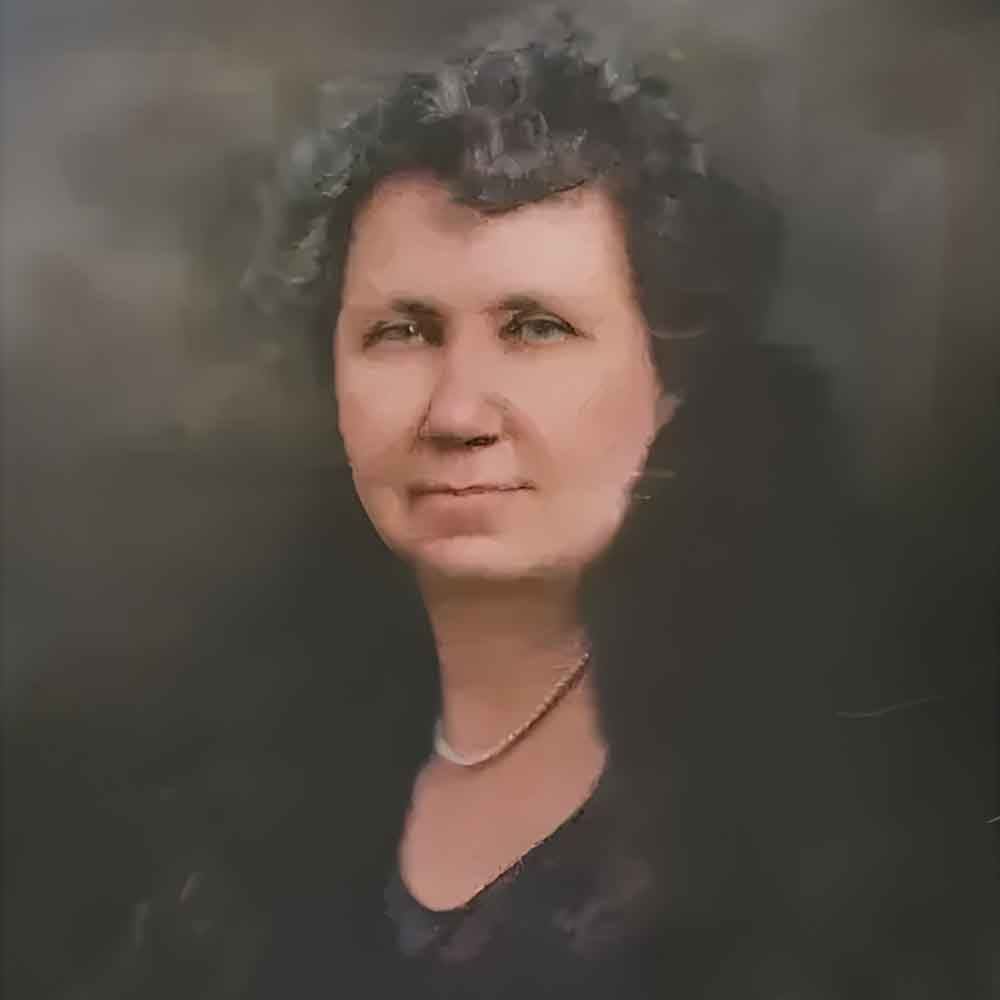 Carolyn Wells 
Born: 18 June 1869
Died: 26 March 1942
Nationality: American
Notable Works: At the Sign of the Sphinx, Fleming Stone Mysteries
Carolyn Wells was an American writer of novels and short stories, writing 170 books in her lifetime. While Wells dabbled in multiple genres and styles throughout her literary career, she found her calling in the mystery genre. Wells' most well-known books were the Fleming Stone Mystery series.  
1. Carolyn Well's Biography
1.1. Early Life
Carolyn Wells was born in Rahway, New Jersey, to William E. Wells and Anna Wells, in 1869. Well's first career after graduation was as a librarian for the Rahway Library Association. 
Wells later married Hadwin Houghton, the heir to the Houghton-Mifflin publishing empire. The couple had no children in their lifetime. 
1.2. Literary Career
Carolyn Wells' first book, At The Sign of the Sphinx, was published in 1896 and was a collection of literary charades. Wells soon wrote The Jingle Book, The Story of Betty, and Idle Idyls in the years leading up to 1900. 
In the first decade of Wells' career, she decided to focus on the poetry, humor, and children's literature genres. What kickstarted her passion for mystery was a reading of Anna Katharine Green's mystery novels. Wells immediately found an affinity for mystery, leading to her world being predominantly of the mystery genre. 
Carolyn Wells' most famous books are from the Fleming Stone Detective Stories series. Up to date, there are sixty-one titles under this series. Wells went on to manage and organize an annual series to celebrate the best short crime fiction in the United States, titled The Best American Mystery Stories of the Year. 
Wells was also known to contribute to newspapers, submitting poetry that was often accompanied by cartoons and illustrations. Her first known work incorporating such illustrations was Animal Alphabet, a two-part series illustrated by William F. Marriner and published in New York World newspaper. 
1.3. Final Years
Carolyn Wells passed away at seventy-three at the Flower Fifth Avenue Hospital in New York in 1942. When she died, her poetry collection was bequeathed to the Library of Congress. Wells' collection of Walt Whitman's poetry was significant for its degree of completion and rarity.
2. Quotes by Carolyn Wells
The books we think we ought to read are poky, dull, and dry;

The books that we would like to read we are ashamed to buy;

The books that people talk about we never can recall;

And the books that people give us, oh, they're the worst of all.

Carolyn Wells
Happiness is the ability to recognize it.

Carolyn Wells
3. Bibliography
Fleming Stone Mysteries
The Clue (1909)
The Gold Bag (1911).
A Chain of Evidence (1912)
The Maxwell Mystery (1913)
Anybody But Anne (1914)
The White Alley (1915)
The Curved Blades (1915)
The Mark of Cain (1917)
Vicky Van (1918)
The Diamond Pin (1919)
Raspberry Jam (1920)
The Mystery of the Sycamore (1921)
The Mystery Girl (1922)
Feathers Left Around (1923)
Spooky Hollow (1923)
The Furthest Fury (1924)
Prillilgirl (1924)
Anything But the Truth (1925)
The Daughter of the House (1925)
The Bronze Hand (1926)
The Red-Haired Girl (1926)
The Vanity Case (1926)
All at Sea (1927)
Where's Emily (1927)
The Crime in the Crypt (1928)
The Tannahill Tangle (1928)
The Tapestry Room Murder (1928)
Triple Murder (1929)
The Doomed Five (1930)
The Ghosts' High Noon (1930)
Horror House (1931)
The Umbrella Murder (1931)
Fuller's Earth (1932)
The Roll-Top Desk Mystery (1932)
The Broken O (1933) (also published as Honeymoon Murder)
The Clue of the Eyelash (1933)
The Master Murderer (1933)
Eyes in the Wall (1934)
The Visiting Villain (1934)
The Beautiful Derelict (1935)
For Goodness' Sake (1935)
The Wooden Indian (1935)
The Huddle (1936)
In the Tiger's Cage (1936)
Money Musk (1936)
Murder in the Bookshop (1936)
The Mystery of the Tarn (1937)
The Radio Studio Murder (1937)
Gilt Edged Guilt (1938)
The Killer (1938)
The Missing Link (1938)
Calling All Suspects (1939)
Crime Tears On (1939)
The Importance of Being Murdered (1939)
Crime Incarnate (1940)
Devil's Work (1940)
Murder On Parade (1940)
Murder Plus (1940)
The Black Night Murders (1941)
Murder at the Casino (1941)
Murder Will In (1942)
Who Killed Caldwell? (1942)
Sign of the Sphinx (1896)
The Jingle Book (original version) (1899)
The Story of Betty (1899)
Alan Ford
The Bride of a Moment (1916)
Faulkner's Folly (1917)
Pennington Wise
The Room with the Tassels (1918)
The Man Who Fell Through the Earth (1919)
In the Onyx Lobby (1920)
The Come-Back (1921)
The Luminous Face (1921)
The Vanishing of Betty Varian (1922)
The Affair at Flower Acres (1923)
Wheels Within Wheels (1923)
Kenneth Carlisle
Sleeping Dogs (1929)
The Doorstep Murders (1930)
The Skeleton at the Feast (1931)
Other Mysteries
The Adventure of the Clothes-Line (The Century magazine, May 1915[1])
More Lives Than One (1923)
The Fourteenth Key (1924)
The Moss Mystery (1924)
Face Cards (1925) (features Tony Barron)
The Deep-Lake Mystery (1928) (features Blake Norris)
Other Novels
Abeniki Caldwell: A Burlesque Historical Novel (1902)
The Emily Emmins Papers (1907)
The Lover's Baedeker and Guide to Arcady (1912) (a fictional guidebook)
Ptomaine Street: A Tale of Warble Petticoat (1921)
Patty Fairfield
Patty Fairfield (1901)
Patty at Home (1904)
Patty in the City (1905)
Patty's Summer Days (1906)
Patty in Paris (1907)
Patty's Friends (1908)
Patty's Pleasure Trip (1909)
Patty's Success (1910)
Patty's Motor Car (1911)
Patty's Butterfly Days (1912)
Patty's Social Season (1913)
Patty's Suitors (1914)
Patty's Romance (1915)
Patty's Fortune (1916)
Patty Blossom (1917)
Patty-Bride (1918)
Patty and Azalea (1919)
How to Tell a wild animal
Marjorie Mayard
Marjorie's Vacation (1907)
Marjorie's Busy Days (1908)
Marjorie's New Friend (1909)
Marjorie in Command (1910)
Marjorie's Maytime (1911)
Marjorie at Seacote (1912)
Dorrance Family
The Dorrance Domain (1905)
Dorrance Doings (1906)
Two Little Women
Two Little Women (1915)
Two Little Women and Treasure House (1916)
Two Little Women on a Holiday (1917)
Other Novels
Folly in Fairyland (1901)
In the Reign of Queen Dick (1904)
Dick and Dolly (1909)
Dick and Dolly's Adventures (1910)
The Story of Betty (1911)
Collections
Mother Goose's Menagerie (1901)
Children of Our Town (1902)
Non-fiction
The Technique of the Mystery Story (1913)
On Finishing Collector (1926)
The Rest of My Life (1937)
Verse
At the Sign of the Sphinx (1896)
Rubaiyat of a Motor Car (Dodd, Mead, 1906), illustrated by Frederick Strothmann
The Re-Echo club (1913)
Diversions of the Re-Echo Club (1936)
Ballade of Baker Street (1939)
A Whimsey Anthology (New York: C. Scribner's Sons, 1906)