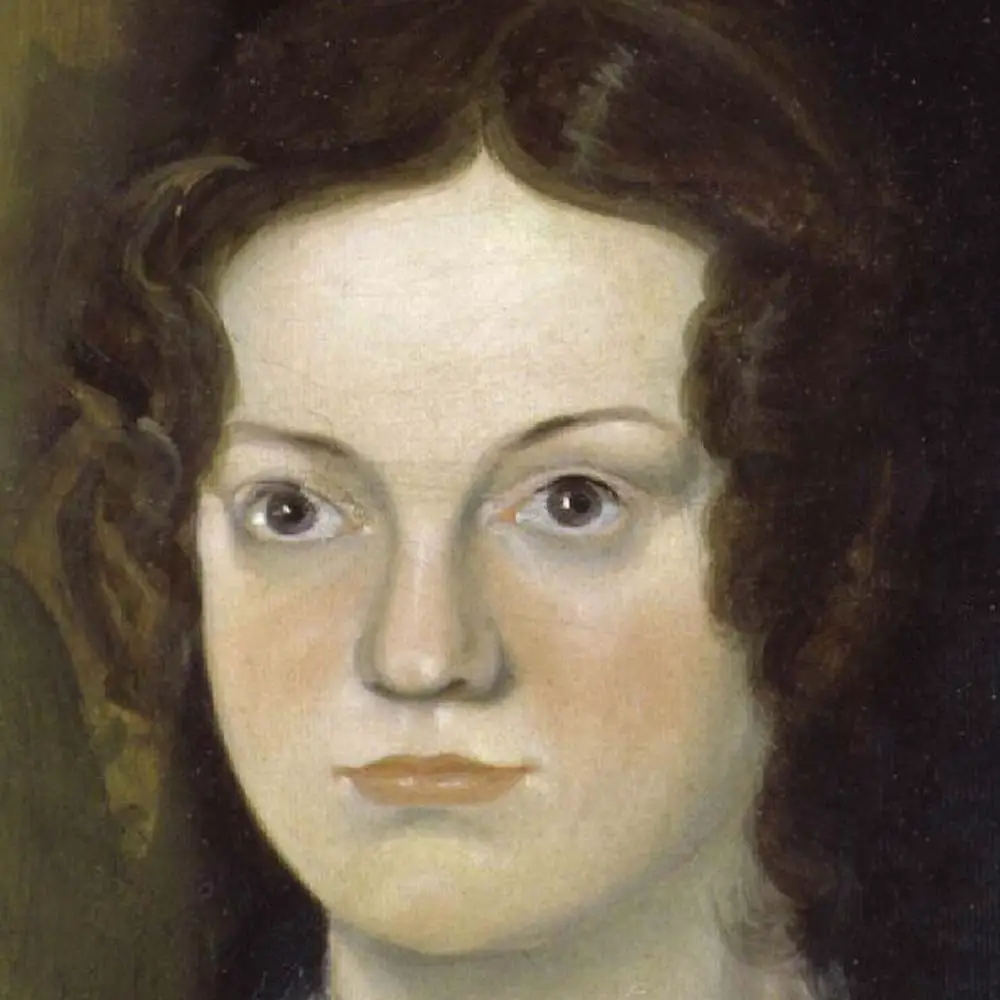 Charlotte Brontë
Born: 21 April 1816
Died: 31 March 1855
Nationality: English
Notable works: Jane Eyre (1847), Villette (1853)
Pen name: Currer Bell
Charlotte Brontë was an English novelist and poet, best known for her novels Jane Eyre and Villette. She was the eldest of the three Brontë sisters whose works have become classics of English literature. Due to prejudice against female writers at the time, she wrote under the androgynous pen name Currer Bell. Charlotte was the last surviving Brontë sibling and died in March 1855 during a difficult pregnancy.  
1. Charlotte Brontë's Biography
1.1. Early Life
Charlotte Brontë was born on 21 April 1816 in the town of Thornton, west of Bradford in the West Riding of Yorkshire. Her father, Patrick Brontë, was an Irish Anglican priest and her mother Maria Branwell was the daughter of a successful merchant. She was the third of six children, with two older sisters, Maria and Elizabeth, a younger brother, Patrick Branwell, and two younger sisters, Emily and Anne.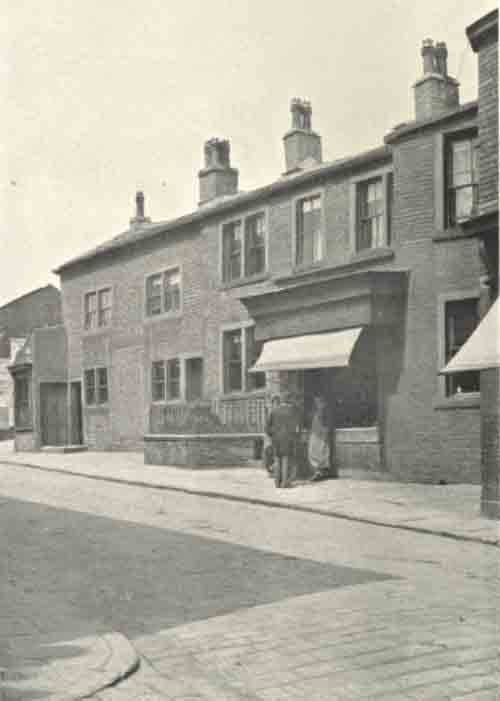 In 1820, the Brontë family moved to the nearby village of Haworth, where Patrick Brontë had taken up the post of perpetual curate at St Michaels and All Angels' Church. Maria Branwell's sister, Elizabeth Branwell, assisted them with the move and then returned to Penzance, where the Branwell family lived when the Brontës had settled down. 
In 1821, Charlotte Brontë's mother, Maria, passed away from cancer. Elizabeth Branwell had been called back to Haworth during Maria's illness and stayed on after her death to help take care of Maria's six young children.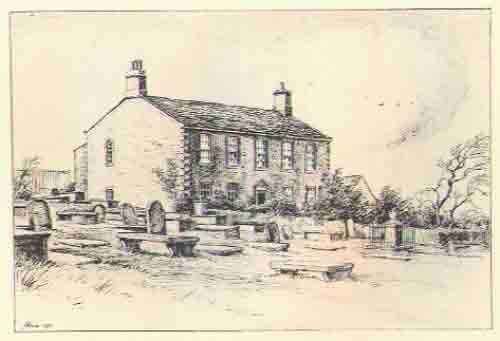 When Charlotte was eight years old, she and her sisters Maria, Elizabeth, and Emily were enrolled in the Clergy's Daughters School at Cowan Bridge. Even as an adult, Charlotte remembered the harsh conditions at the boarding school and blamed them for the deaths of her older sisters, Maria and Elizabeth Brontë. Maria and Elizabeth contracted tuberculosis at Cowan Bridge and died in 1825. Maria was only 11 at her death and Elizabeth was 10. When Charlotte Brontë wrote Jane Eyre, she used Cowan Bridge as the basis for the Lowood Institution where the orphaned heroine Jane is sent by her cruel aunt, Mrs. Reed.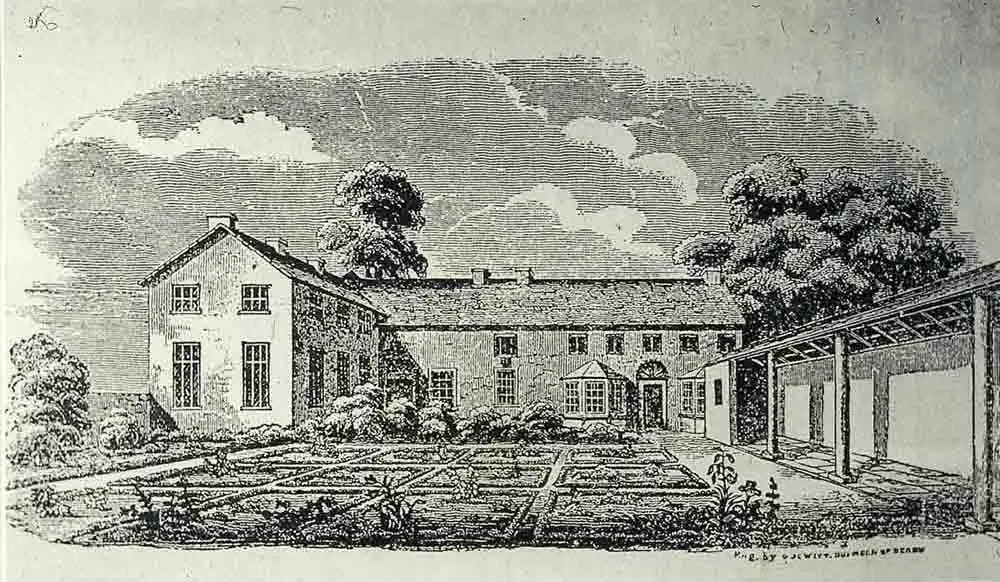 After the deaths of Maria and Elizabeth Brontë, Charlotte's father pulled her and Emily out of Cowan Bridge. Despite their lack of formal schooling, Charlotte and her surviving siblings received an intellectually stimulating education at home. They had access to many books as well as the magazines that their aunt Elizabeth subscribed to. In addition, tutors came to their house to teach them painting and music. 
Charlotte Brontë spent her childhood writing stories and poems about the imaginary world of Glass Town, which she created with her brother, Branwell. Their younger sisters Emily and Anne also played with them in this world but later seceded to form the imaginary world of Gondal. Afterward, Charlotte and Branwell developed an extension of Glass Town which they called Angria. Through her Glass Town and Angria writings, Charlotte was able to nurture her talent for storytelling and act out her fantasies, freed from the constraints of the real world.  
In 1831, Charlotte enrolled in the Roe Head School in the town of Mirfield. There, she met her lifelong friends, Ellen Nussey and Mary Taylor. Charlotte exchanged hundreds of letters with Nussey and Taylor throughout her life, which became a major source for Elizabeth Gaskell's 1857 biography: The Life of Charlotte Brontë. Ellen Nussey was a loyal friend to Charlotte but was displeased with her eventual marriage to Arthur Bell Nichols as she wanted them to remain spinsters together for life.
Mary Taylor on the other hand, grew up to become a successful businesswoman, opening a popular drapery shop in Wellington, New Zealand. Taylor was also a women's rights activist who strongly believed that women had to work to gain independence and happiness. 
In 1833, seventeen-year-old Charlotte wrote a short novella, The Green Dwarf: A Tale of the Perfect Tense under the pen name of Lord Charles Albert Florian Wellesley. 
1.2. Teaching Career and Early Adulthood
After her graduation, Charlotte returned to Roe Head in 1835 as a teacher, accompanied by her younger sister, Emily who had been enrolled in the school. The life of a teacher was not for Charlotte and she wrote poetry to pour out her misery. 
At the age of 20, Charlotte sent some of her best poems to Robert Southey, a celebrated Romantic poet. She had hoped Southey would give her some feedback and encouragement. Southey wrote back, advising her that "Literature cannot be the business of a woman's life, and it ought not to be."  His response reveals common prejudices against women writers at the time. Instead of pursuing a career, women were expected to be fully devoted to their domestic duties as wives and mothers. 
From 1839 to 1841, Charlotte Brontë worked as a governess. She hated this job as the children she looked after were unruly and their parents treated her with little respect. Furthermore, she felt alienated living in the homes of other people, most of whom only viewed her as an employee and were not interested in befriending her. 
1.3. Brussels and the Pensionnat Héger
Finally, in 1842, she quit her job as a governess and went to Brussels to study with her sister Emily. This trip was meant to prepare them for opening a school for girls at their Haworth parsonage. The two Brontë sisters enrolled in the Pensionnat Héger, a boarding school for ladies run by Madame Claire Zoé Parent Héger. Charlotte and Emily returned to Haworth in October that year when their aunt Elizabeth died of bowel obstruction. 
Afterward, Emily remained in Haworth but Charlotte went back to the Pensionnat Héger as a teacher. She was obsessed with her French literature professor, Constantin Héger, who was Madame Héger's husband. Unable to forget Héger, Charlotte wrote a series of passionate letters to him after she left the school in 1844. Héger tore up the letters and threw them in the wastebin. However, his wife retrieved them and pieced them back together in case she needed them one day to defend her husband's reputation.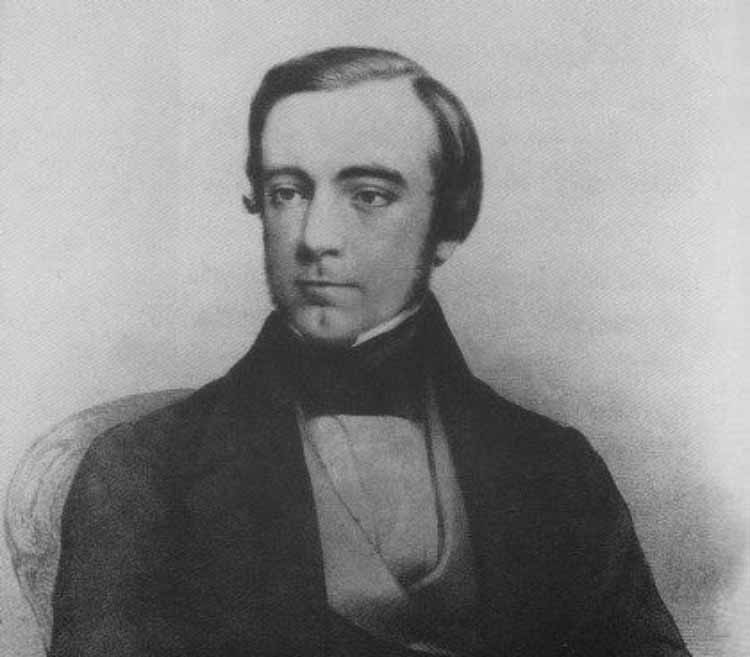 Constantin Héger became the inspiration behind Charlotte's first novel, The Professor, which was published posthumously, and her last novel Villette. His children, Paul and Louise Héger found Charlotte Brontë's letters to their father in their mother's jewel box and donated them to the British Library after Charlotte's death. The letters, written in French, were published in 1913 in The Times of London and caused an uproar as they challenged societal standards of decency.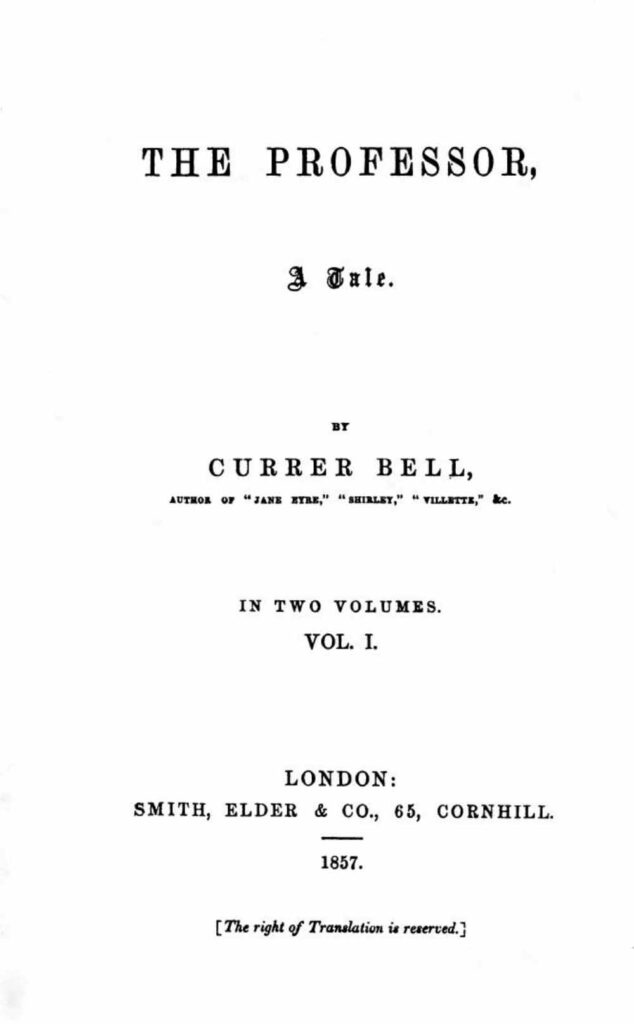 1.4. Literary Career
In 1846, Charlotte published a collection of poems with her sisters, Emily and Anne under their pen names. The collection was titled, Poems by Currer, Ellis, and Acton Bell and was not a commercial success, selling only two copies. Following this, she wrote her first novel, The Professor under the pen name Currer Bell but was unable to find anyone who would publish it. Nevertheless, one publisher, Smith, Elder & Co. was interested in longer works by Currer Bell. 
Hence, Charlotte sent her second novel, Jane Eyre to this company and it was published in October 1847. Jane Eyre was a commercial success and shot 'Currer Bell' to literary stardom. Some critics praised the work for its genuine emotion, freshness, and vigor while others decried the novel as being coarse and violating common standards of morality.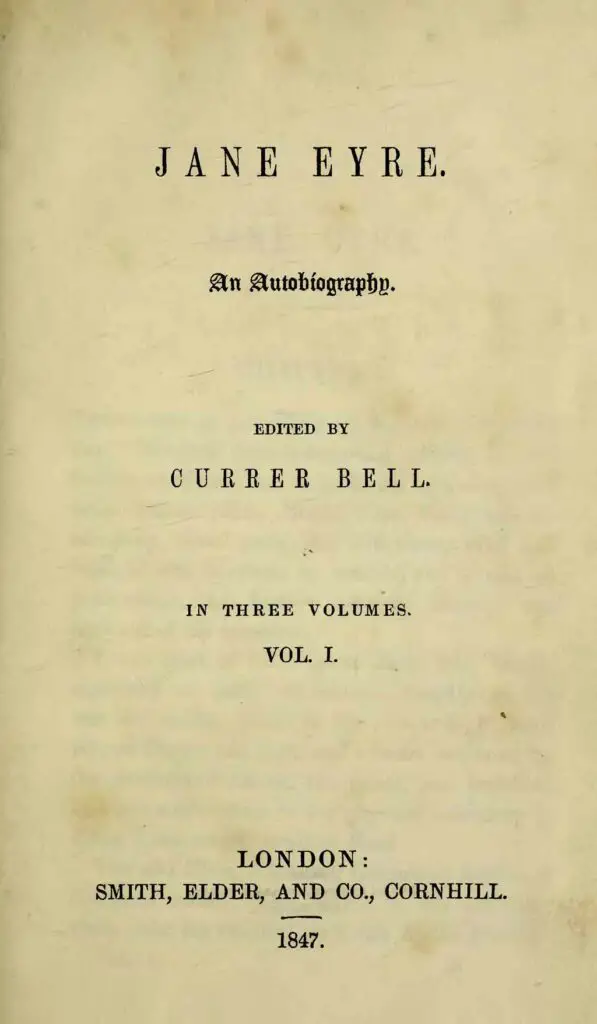 Jane Eyre is written from an intimate first-person perspective and tells the tale of a poor governess who suffers a series of hardships in her life before falling in love with her employer, Mr. Rochester. The events in Jane Eyre were inspired by Charlotte's experiences, particularly her time at the Cowan Bridge boarding school and her career as a governess. 
Charlotte Brontë's next novel, Shirley was published in October 1849. The previous year was a tough one for Charlotte. She had lost her brother Branwell and her sisters Emily and Anne within less than a year from September 1848 to May 1849. Despite her grief, Charlotte was able to complete the novel. The story of Shirley is set during the Luddite riots in 1812 when textile workers broke the machines that were taking away their jobs. Through depicting social issues, Shirley explored the character of an independent and socially conscious heroine who uses her wealth to help the poor.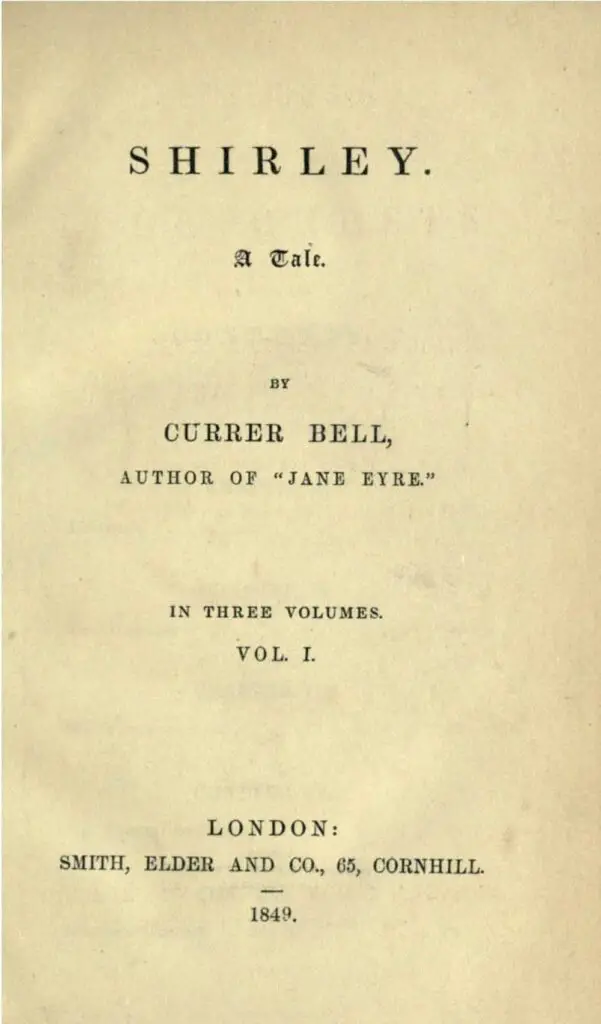 In 1853, Charlotte's last novel, Villette was published. The novel's protagonist, Lucy Snowe travels to the fictional French-speaking town of Villette to teach at a boarding school. There, she falls for a professor, Paul Emmanuel, but the two of them are kept apart by a scheming headmistress. The plot of Villette is based on Charlotte's experiences in Brussels, and the character of Paul Emmanuel is modeled on her unrequited love, Professor Constantin Héger.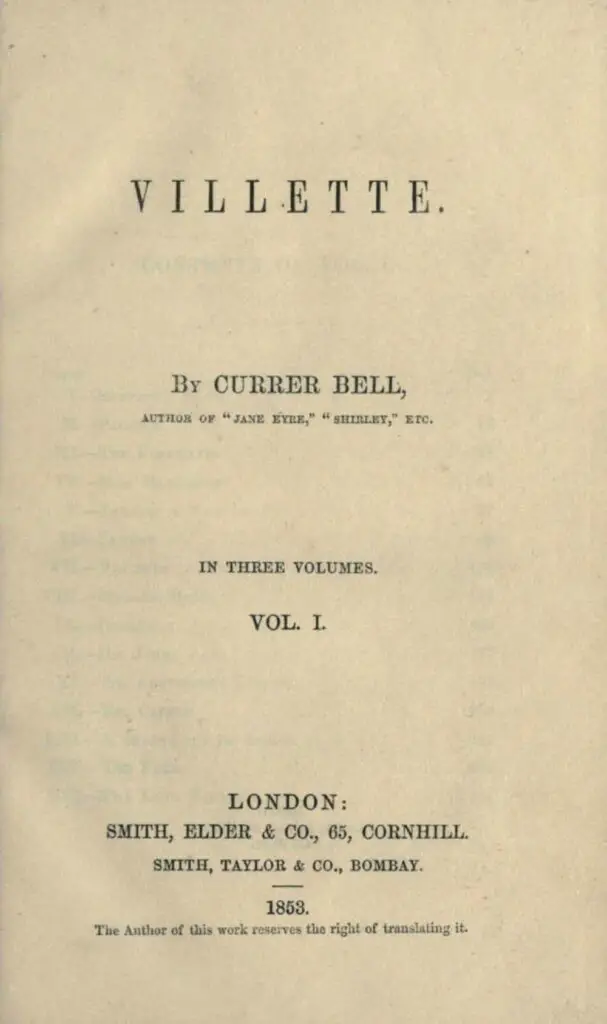 From 1848 to 1853, Charlotte made five visits to London, encouraged by her publisher, George Smith. During her first visit in 1848, she was accompanied by her sister Anne. The two of them had gone to clear up rumors that Currer, Ellis, and Action Bell were one author publishing under different names.
Smith showed the sisters around the city, taking them to the Royal Italian Opera House and to his house to dine with his family. On subsequent visits, Smith introduced Charlotte to members of London's literary society such as Elizabeth Gaskell and William Makepeace Thackeray. As a result of these visits, the identities of the Brontë sisters as Currer, Ellis, and Acton Bell were revealed. 
1.5. Marriage and Death
In 1839, Charlotte Brontë received a marriage proposal from the Reverend Henry Nussey, the brother of her close friend, Ellen Nussey. In an eloquent letter, she politely rejected Nussey's proposal, saying that her character was incompatible with him but expressed a desire to continue their friendship.
Over the years, Charlotte became emotionally attached to various men including her professor Constantin Héger and publisher George Smith, but these infatuations did not lead to a romantic relationship. 
In June 1854, Charlotte Brontë married Arthur Bell Nicholls, an assistant curate of her father. Charlotte's father opposed their union as he felt that Nicholls was too poor to be a good match for his successful daughter. Initially, Charlotte did not take a liking to Nicholls either and so she rejected him the first time he proposed. 
Heartbroken, Nicholls announced that he was leaving for Australia to become a missionary. During the second last service he conducted, he stood in the pulpit shaking and unable to speak. Charlotte later found him outside the church "sobbing as women never sob". 
Charlotte tried to console Nicholls, but this gave him hope that she might accept him after all. Instead of going to Australia, he moved to another church in Yorkshire and continued writing to her. 
Eventually, Charlotte was moved by his persistence and genuine distress. The second time he proposed, she agreed to marry him on the condition that they remain in Haworth to look after her father. Patrick Brontë did not show up on the wedding day, so Charlotte was led to the altar by her former schoolmistress at Roe Head, Margaret Wooler. After their wedding, Charlotte and Arthur honeymooned in Wales and Ireland before returning to Haworth. 
Nicholls was described by Brontë biographer Lyndall Gordon as "a sturdy, steady practical man, not much given to thought". Although he was not Charlotte's intellectual equal, she fell in love with him and wrote to Ellen Nussey telling her how happy she was with her marriage. 
Alas, her happiness was not to last. Charlotte died in March 1855 during a difficult pregnancy. Her cause of death is believed to be hyperemesis gravidarum (HG), a pregnancy complication characterized by severe vomiting, weight loss, and dehydration. 
1.6. Legacy 
After Charlotte's death, her friend Elizabeth Gaskell wrote an influential biography on her titled The Life of Charlotte Brontë which was published in 1857. Gaskell had to handle some sensitive topics in this biography including conditions at the Cowan Bridge School. Although the founders of the school did not take legal action, they issued a rebuttal dismissing claims made against the school by Charlotte.
To avoid controversy, Gaskell omitted Charlotte's unrequited love for her married professor Constantin Héger from the book. Gaskell's biography has been named one of the best non-fiction books of all time by The Guardian and greatly influenced stories and myths about the Brontë sisters in the popular consciousness. 
Since then, Charlotte Brontë's work has become an important influence in English literature and wider pop culture. 
1.6.1 Influence on Film
Charlotte Brontë's most well-known novel, Jane Eyre, has been adapted many times for both stage and screen. The latest film adaptation was released in 2011 and starred Mia Wasikowska as Jane and Timothy Dalton as Mr. Rochester. In 1996, there was another film adaptation, starring Charlotte Gainsbourg as Jane and William Hurt as Mr. Rochester.
Stories about Charlotte Brontë and her sisters' lives have also made their way into films like Devotion (1946) and To Walk Invisible (2016). The latter is a TV film directed by Sally Wainwright that focuses on the period between 1846-1848 when the Brontë sisters were facing a bleak financial situation at home and started publishing their work to earn extra income.
The title of the film comes from a letter Charlotte wrote to her publisher about meeting a clergyman who did not know that she was Currer Bell. It suited the Brontë sisters that they could earn from writing while preserving their privacy and anonymity. Charlotte wrote, "What author would be without the advantage of being able to walk invisible?"
1.6.2. Influence on Literature
Charlotte Brontë's Jane Eyre helped popularised the female bildungsroman, a coming-of-age tale featuring a heroine who overcomes various obstacles to achieve happiness. Jane Eyre inspired other women writers to write similar stories from a powerful female perspective. Characters from Jane Eyre such as Mr. Rochester and Bertha Mason have also become iconic with the latter embodying the trope of the 'madwoman in the attic.' 
To mark Charlotte's 200th anniversary in 2016, the novelist Tracy Chevalier edited an anthology of short stories inspired by the famous line, "Reader, I married him" from Jane Eyre. Reader, I Married Him: Stories inspired by Jane Eyre was published by Borough Press and features the works of 21 women writers. 
1.7. Charlotte Brontë's Photograph
In 2011, a photograph believed to depict the three Brontë sisters was found in France. The photograph has "The Bronte Sisters" written on the reverse in French. If the photo is genuine, it is probably a copy of an 1840s daguerreotype. Since Charlotte Brontë died in 1855, and her sisters Emily and Anne in 1848 and 1849, the original photo would have needed to be taken before Emily's death in December 1848.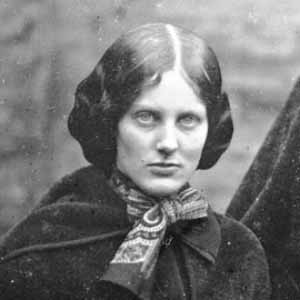 2. Bibliography
2.1. Charlotte Brontë's Books
Jane Eyre (1847)
Shirley (1849)
Villette (1853)
The Professor (1857), written before Jane Eyre but published posthumously. 
Emma (1860), unfinished manuscript with only 20 pages completed by Charlotte. It was published posthumously. 
Two continuations of this manuscript have been published: Emma, by Constance Savery (1980), and Emma Brown, by Clare Boylan (2003). 
2.2. Charlotte Brontë's Poems
Collections:
Poems by Currer, Ellis, and Acton Bell (1846)
Other poems: 
"Pleasure"
"Speak of the North! A Lonely Moor"
3. Quotes from Charlotte Brontë
"Life appears to me too short to be spent in nursing animosity or registering wrongs."

from Jane Eyre
"But life is a battle: may we all be enabled to fight it well!"

from Jane Eyre
"Conventionality is not morality. Self-righteousness is not religion. To attack the first is not to assail the last."

from the preface of the second edition of Jane Eyre. Charlotte Brontë is defending her work from critics who said that Jane Eyre is an insult to morality and religion. 
"Do you think, because I am poor, obscure, plain and little, I am soulless and heartless? You think wrong! – I have as much soul as you, – and full as much heart! And if God had gifted me with some beauty and much wealth, I should have made it as hard for you to leave me, as it is now for me to leave you."

from Jane Eyre
"Love is real — the most real, the most lasting, the sweetest and yet the bitterest thing we know."

from Shirley
"Life is so constructed, that the event does not, cannot, will not, match the expectation."

from Villette
4. Frequently Asked Questions about Charlotte Brontë
What is Charlotte Brontë famous for?
Charlotte Brontë is famous for writing Jane Eyre, one of the most widely read romance novels in the English language. The novel was an instant success when it was published in 1847 and continues to be popular today for its genuine depiction of a strong, independent heroine who overcomes many hardships in her life. 
What is Charlotte Brontë's writing style?
Charlotte Brontë's strength was describing in an evocative manner, the experiences of individual protagonists who she based on herself. She combined realism with a sharp wit, and incorporated many genres in her writing, including romance, mystery, and gothic fiction. 
Is Jane Eyre based on Charlotte Brontë's life?
The Lowood Institution in Jane Eyre is believed to be based on the Clergy Daughters' School at Cowan Bridge that Charlotte attended with her sisters. Charlotte also drew on her experiences working as a governess when writing about Jane's life as a governess in Thornfield Hall. 
5. Books about Charlotte Brontë for further reading
Edited by Smith, Margaret. (1995). The Letters of Charlotte Brontë. Clarendon.  
Gaskell, Elizabeth Cleghorn. (1857). The Life of Charlotte Brontë. Vol. 2. London: D. Appleton.
Gérin, Winifred. (1967). Charlotte Brontë: the evolution of genius, Clarendon.
Fraser, Rebecca. (1988). Charlotte Brontë. Methuen Publishing Ltd.