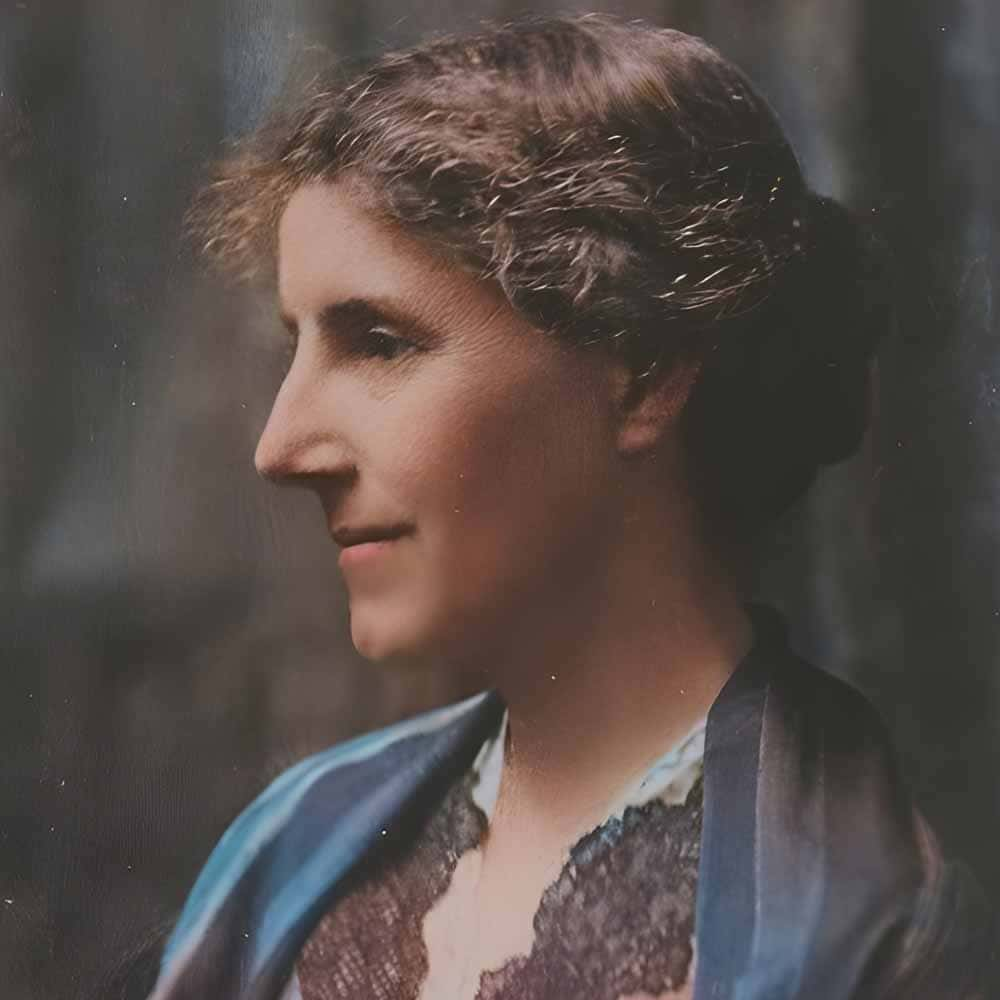 Charlotte Perkins Gilman: Champion of Women's Rights and Progressive Thought
Born: 3 July 1860
Died: 17 August 1935
Nationality: American
Notable Works: The Yellow Wallpaper, Herland, Women and Economics
Full Name: Charlotte Anna Perkins Stetson Gilman
Charlotte Perkins Gilman was a trailblazing feminist, social reformer, and prolific writer whose works and activism profoundly influenced the women's rights movement in the late 19th and early 20th centuries. Born on July 3, 1860, in Hartford, Connecticut, Gilman challenged prevailing societal norms and advocated for gender equality and women's economic independence. This article explores the life, literary achievements, and lasting legacy of Charlotte Perkins Gilman, highlighting her contributions to the feminist movement and her commitment to promoting progressive ideas that continue to resonate with contemporary audiences.
1. Charlotte Perkins Gilman Biography
1.1. Early Life and Education
Charlotte Perkins Gilman was born into a prominent New England family, and her father's desertion of the family when she was a young child significantly impacted her worldview and feminist sensibilities. Raised mainly by her mother and her aunts, Gilman was instilled with strong values of independence and self-reliance. Despite financial difficulties, she pursued education and attended the Rhode Island School of Design and later the Clark School for Domestic Arts, where she gained valuable skills in art and design.
Gilman's artistic talents and intellectual curiosity blossomed during her formative years, and she became an avid reader and thinker, consuming the works of prominent feminist writers like Harriet Beecher Stowe and Elizabeth Cady Stanton. Her early exposure to feminist literature sparked her passion for women's rights and set the stage for her future endeavors as a writer and advocate.
1.2. The Yellow Wallpaper and Feminist Writings
Charlotte Perkins Gilman's most famous work, "The Yellow Wallpaper," published in 1892, remains a seminal piece of feminist literature. The short story provides a powerful critique of the prevailing medical and societal attitudes towards women's mental health during the Victorian era. The protagonist, a woman confined to a room with yellow wallpaper, descends into madness due to the oppressive and patriarchal expectations imposed on her.
"The Yellow Wallpaper" serves as a profound exploration of the male-dominated medical establishment's treatment of women and the stifling effects of gender roles on women's mental health and creativity. It exposed the harmful consequences of society's denial of women's agency and their relegation to domestic roles, making it a potent call for gender equality and women's emancipation.
In addition to "The Yellow Wallpaper," Gilman authored several other works that challenged conventional gender norms and underscored the importance of women's economic independence. Her book "Women and Economics" (1898) argued for women's financial autonomy and the need for equal educational and vocational opportunities. Gilman believed that women's economic dependence on men was a significant barrier to gender equality and societal progress.
1.3. Feminist Activism and Social Reform
Beyond her literary contributions, Charlotte Perkins Gilman was an ardent activist and lecturer, devoting much of her life to promoting women's rights and social reform. She participated in various suffrage campaigns and became involved in organizations like the National American Woman Suffrage Association (NAWSA), advocating for women's right to vote. Her fervent speeches and writings challenged the prevailing notions of women's roles, and she gained a reputation as a charismatic and persuasive speaker.
Gilman's feminist activism extended to broader social issues, including advocating for women's access to education, healthcare reform, and the abolition of child labor. She firmly believed that societal progress was contingent upon dismantling gender-based oppression and ensuring equality for all.
1.4. Personal Life and Influence
Gilman's personal life was marked by her unyielding commitment to her principles, even in the face of personal challenges. She married twice, and her first marriage, which resulted in a daughter, ended in divorce. Gilman's struggles with her own mental health and postpartum depression further informed her advocacy for women's autonomy and medical reform. Her second marriage to her cousin, Houghton Gilman, brought stability to her life, but she continued to prioritize her intellectual pursuits and feminist activities.
Charlotte Perkins Gilman's tireless efforts as a writer and activist contributed significantly to the growing momentum of the feminist movement in the early 20th century. Her works influenced generations of women and inspired subsequent feminist writers and thinkers, including Virginia Woolf and Simone de Beauvoir. Her unyielding commitment to women's rights and social reform left an indelible mark on the course of history, paving the way for the achievements of future generations of women.
1.5. Legacy and Continuing Relevance
Charlotte Perkins Gilman's legacy endures as a testament to the enduring power of literature in advancing social change. Her feminist writings challenged prevailing norms and laid the groundwork for feminist theory and activism in the decades that followed. "The Yellow Wallpaper" continues to be widely studied in literature courses, feminist studies, and mental health disciplines, making it a timeless work of enduring relevance.
In recent years, there has been a resurgence of interest in Gilman's works and ideas, as contemporary audiences recognize the continued relevance of her themes in the fight for gender equality and social justice. Her advocacy for women's economic empowerment and bodily autonomy remains crucial in the ongoing struggle for women's rights and agency.
1.6. Conclusion
Charlotte Perkins Gilman's life and work exemplify the transformative power of literature and activism in challenging societal norms and advocating for social justice. Her unwavering commitment to women's rights, gender equality, and social reform continues to inspire feminists and activists worldwide. Through her groundbreaking writings and tireless advocacy, Gilman played a pivotal role in advancing the feminist movement and promoting progressive thought. Her legacy remains an enduring reminder of the strength of individual voices in sparking transformative change and shaping the course of history.
2. Charlotte Perkins Gilman Bibliography
2.1. Novels
The Yellow Wallpaper (1892)
What Diantha Did (1909–10)
The Crux (1911)
Moving the Mountain (1911)
Mag-Marjorie (1912)
Won Over (1913)
Benigna Machiavelli (1914)
Herland (1915)
With Her in Ourland (1916)
Unpunished (Posthumous, 1997)
2.2. Non-fiction
Women and Economics: A Study of the Economic Relation Between Men and Women as a Factor in Social Evolution (1898)
Gems of Art for the Home and Fireside (1888)
Concerning Children (1900)
The Home: Its Work and Influence (1903)
Human Work (1904)
The Man-Made World; or, Our Androcentric Culture (1911)
Our Brains and What Ails Them (1912)
Social Ethics (1914)
His Religion and Hers: A Study of the Faith of Our Fathers and the Work of Our Mothers (1923)
Our Changing Morality (1930)
2.3. Self-publications
The Forerunner (1909–16)
2.4. Poetry collections
In This Our World (1895)
Suffrage Songs and Verses (1911)
Check out free Charlotte Perkins Gilman books at PageVio.