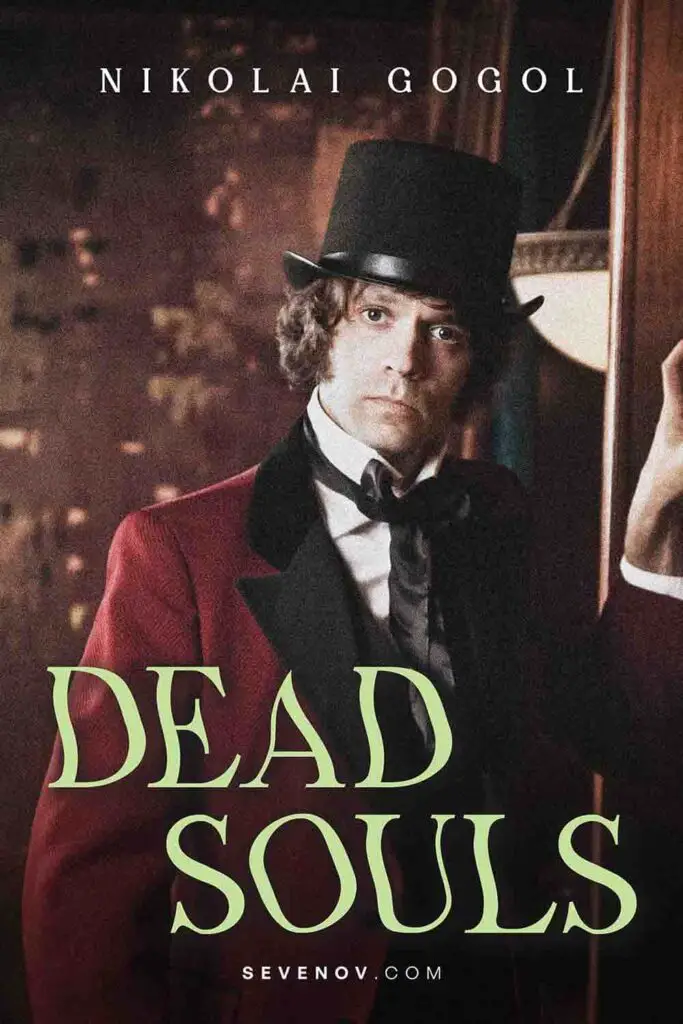 Dead Souls by Nikolai Gogol
Author: Nikolai Gogol
Published: 1842
Genre: Comedy
Dead Souls (Мёртвые души) is an 1842 novel by Nikolai Gogol that has become regarded as a masterpiece of 19th-century Russian literature. The novel revolves around Chichikov, a man who embarks on a mysterious scheme to purchase 'dead souls' from landowners. 'Souls' are a classifier used to count serfs. 
At the time, landowners in the Russian Empire could buy and sell serfs to work their land. The government tax landowners according to how many serfs/souls they owned. Hence, Chichikov assumes that landowners will be keen to sell him their 'dead souls' – serfs who have died but are still accounted for on property records, costing them additional taxes. Censuses were infrequent, so dead serfs would often continue to exist on paper until a new census was done. 
1. Synopsis
Chichikov is a gentleman who travels across the Russian countryside on a quest to purchase 'dead souls' from landowners. These 'dead souls' are serfs who have died but still exist on paper, giving their masters an additional tax burden. Along the way, Chichikov encounters folk from all walks of life, from the noble-born to the humble peasant. Collectively, they form a vivid panorama of the Russian Empire in the mid-19th century. 
2. Story Summary
Book One 
Chichikov is a middle-aged gentleman determined to make his fortune. He arrives in a small town to carry out his mysterious scheme of purchasing 'dead souls' from landowners. These are serfs who are dead but continue to exist on paper, requiring their masters to pay unnecessary taxes. Chichikov soon charms the local officials and landowners, who are taken in by his refined manners and wit. His scheme proceeds smoothly at first since the landowners are keen to eliminate the additional tax burden these 'dead souls' place on them. 
The provincial nobles Chichikov meets as he travels through the surrounding countryside exemplify the vices of the Russian Empire. They laze around instead of focusing on estate management, intersperse their speech with French phrases to sound posh, and are obsessed with rank and status. The cunning Chichikov easily manipulates their shallow and materialistic nature. 
However, Chichikov's scheme faces a stumbling block when the townspeople become suspicious of him. Nonetheless, he manages to buy 400 souls and returns to town to record the transactions. A ball is thrown in honor of his purchases, and when Chichikov shows interest in the governor's daughter, the bellicose Nozdryov, one of the landowners, announces to everyone Chichikov's scheme of buying dead souls. The nobility starts to get anxious about him, believing him to be a government spy or harboring intentions of eloping with the governor's daughter. Chichikov is forced to flee the town. 
At the end of the first part, the narrator reveals that Chichikov used to be a mid-rank government officer. Having a long history of get-rich-quick scams and smuggling, he was fired for corruption and almost went to jail. His scheme of buying dead souls is another one of his scams. He plans to use the dead souls to take a large mortgage from the bank, with which he could buy some land and serfs. 
Book Two
Chichikov continues his scheme of buying dead souls. He meets an aristocrat, Tentetnikov, and helps him pursue General Betrishchev's daughter, Ulinka. Chichikov does this to persuade the general to sell him dead souls. To help Tentetnikov gain the favor of the general, Chichikov visits the general's relatives, going from estate to estate. 
He meets Konstantin Konstanjoglo, a landowner who has built a successful estate by treating his peasants humanely. Konstanzghlo lends Chichikov some money to buy an estate. Everything seems to be going well for him until he gets arrested for forging the will of a rich woman. In the end, Chichikov escapes jail with the help of a corrupt lawyer and leaves the town. 
3. Background
Gogol intended Dead Souls as the first part of a three-volume work. However, he burned the manuscript for the novel's second part, leaving it incomplete. The chapters of the second part that survive are from the few fragments that were saved. They are very different in content and tone, with significant gaps between them.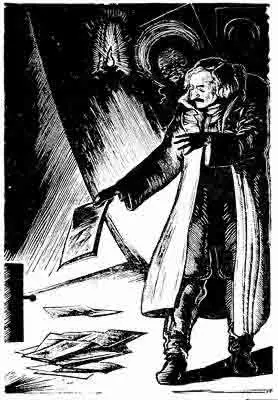 Unlike Gogol's previous works, Dead Souls was meant to offer solutions rather than simply illuminating social ills. In the second and third parts, Chichikov was supposed to find redemption, freeing him from the spiritual emptiness he displayed in the first part. Apart from Chichikov, the characters in the first part are meant to demonstrate Russia's national weaknesses and shortcomings. Gogol wrote, "As for men and women of the better sort, I propose to portray them in subsequent volumes."
The novel depicts a panorama of the Russian empire, "peopled with characteristic native types commonplace enough but drawn in comic relief." It has been described as a picaresque novel that relates the adventures of a rogue hero as he tries to survive in a corrupt society. The word picaresque comes from the Spanish word pícaro, which means 'rogue' or 'rascal.' 
4. Characters
Pavel Ivanovich Chichikov
Chichikov is a landless gentleman who embarks on a scheme to buy 'dead souls' from landowners in the Russian countryside. These 'dead souls' are serfs who have died but remain on property records and cost their master needless taxes. He is a charming but unscrupulous man who dreams of getting rich. 
Selifan
Chichikov's coachman. 
Manilov
Manilov is an idle and dreamy gentleman who is the first to sell Chichikov dead souls. 
Lizanka
Manilov's wife. 
Themistoclus
Manilov's son. 
Nastasya Petrovna Korobochka
Nastasya is a widowed landowner who sells Chichikov eighteen of her dead souls. Afterward, she fears that he might have tricked her and goes into town to inquire about his background. 
Nozdryov
Nozdryov is a bellicose gambler and liar who is hostile to Chichikov. He is the third landowner Chichikov purchases dead souls from. 
Michael Semonovich Sobakevich
Michael is the fourth seller of dead souls, a calculative and efficient landlord. 
Plyushkin Stepan
Plyushkin is the last seller of dead souls, a greedy and stingy landowner who lost his generous heart after the death of his beloved wife. 
Ivan Grigoryvich
Ivan is a town president who transfers Chichikov's dead souls to his imaginary estate in Kherson, making his transactions legal. 
Ivan Antonovich
A clerk who Chichikov bribes to record transactions.
The Governor
He holds a ball in honor of Chichikov's purchases of dead souls.
The Governor's daughter
She is rumored to have an affair with Chichikov. 
Captain Kopeikin
Captain Kopeikin is a legendary soldier who fought in the War of 1812. Some of the townspeople think that Chichikov is the captain in disguise. 
Andrei Ivanonovich Tentelnikov
A 33-year-old bachelor and aristocrat. Chichikov helps him in his suit for General Betrishchev's daughter, Ulrika. 
General Betrishchev
General Betrishchev is a neighbor of Tentelnikov who sells dead souls to Chichikov.
Ulrika
General Betrishchev's daughter. She is deeply in love with Tentelnikov.
Vishnepokromov
He tries to prevent Ulrika's engagement. 
Petukh
A glutton who entertains Chichikov. 
Platonov
He is Chichikov's friend who accompanies him on his travels and introduces him to his sister and brother-in-law. 
Konstantin Kostanjoglo
Konstantin is a prosperous landowner who lends Chichikov money to buy an estate. 
Khlobuyev
Khlobuyev is a landowner who Chichikov wants to buy land from. Chichikov helps him forge the will of his wealthy aunt. 
Alexey Ivanovich Lenitsyn
Alexey is an official who arrests Chichikov for forging a will. 
Ivan Andreyevich
The postmaster. 
Samosvistov
He offers to get Chichikov out of jail.
Murazov
Murazov is an unscrupulous lawyer who frees Chichikov by raking up scandals against the townspeople who have accused his client.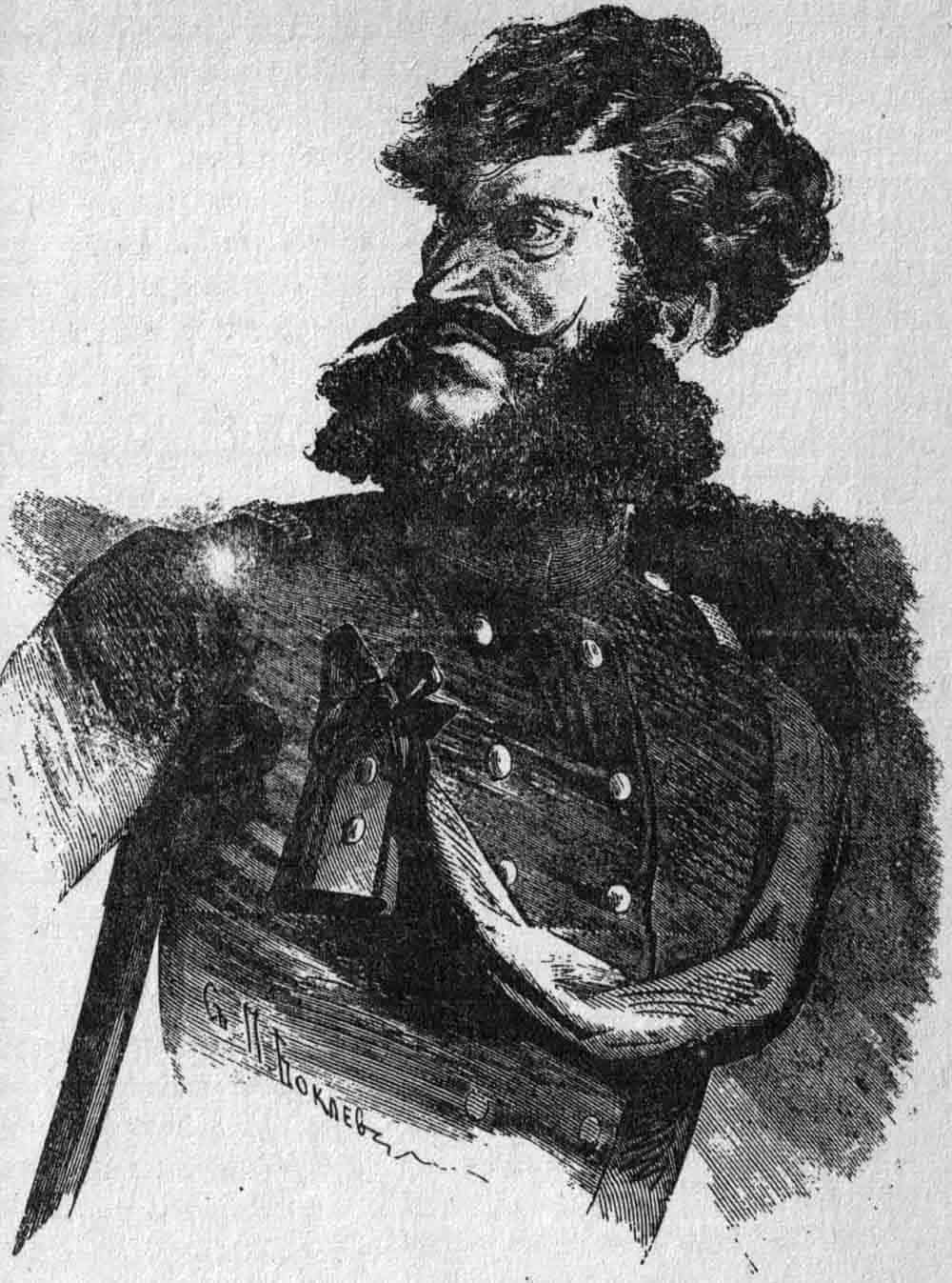 5. Notable Book Covers of Dead Souls