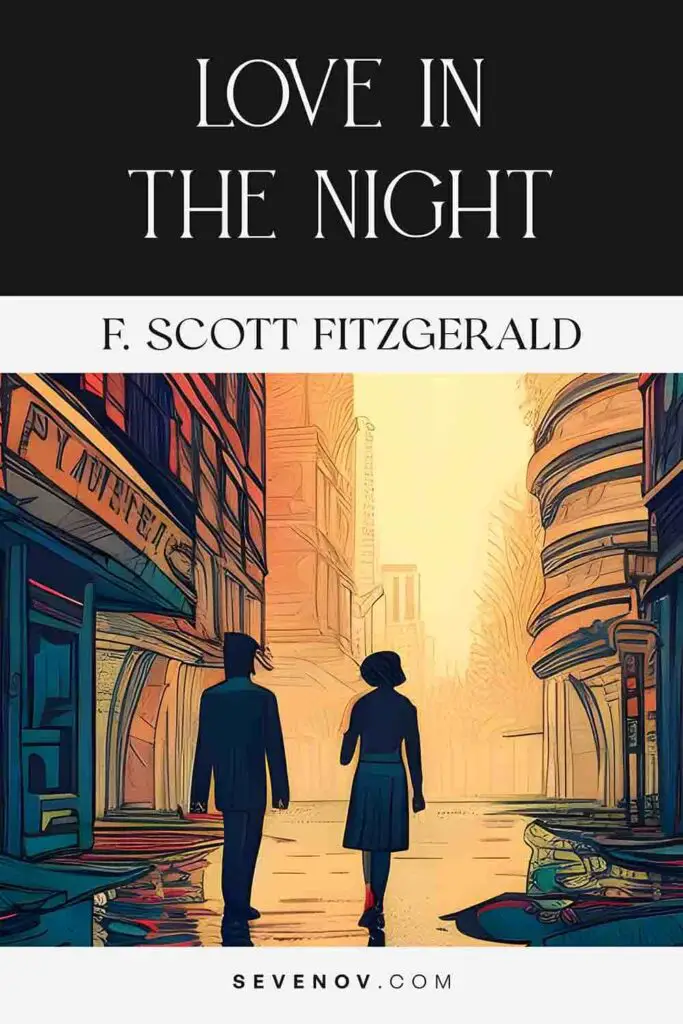 Love in the Night by F. Scott Fitzgerald
Author: Francis Scott Fitzgerald 
Published: The Saturday Evening Post (March 14, 1925)
Genre: Short Story
"Love in the Night" is a short story by F. Scott Fitzgerald published on March 14, 1925, that tells the tale of a special one-time meeting that turns into years of yearning.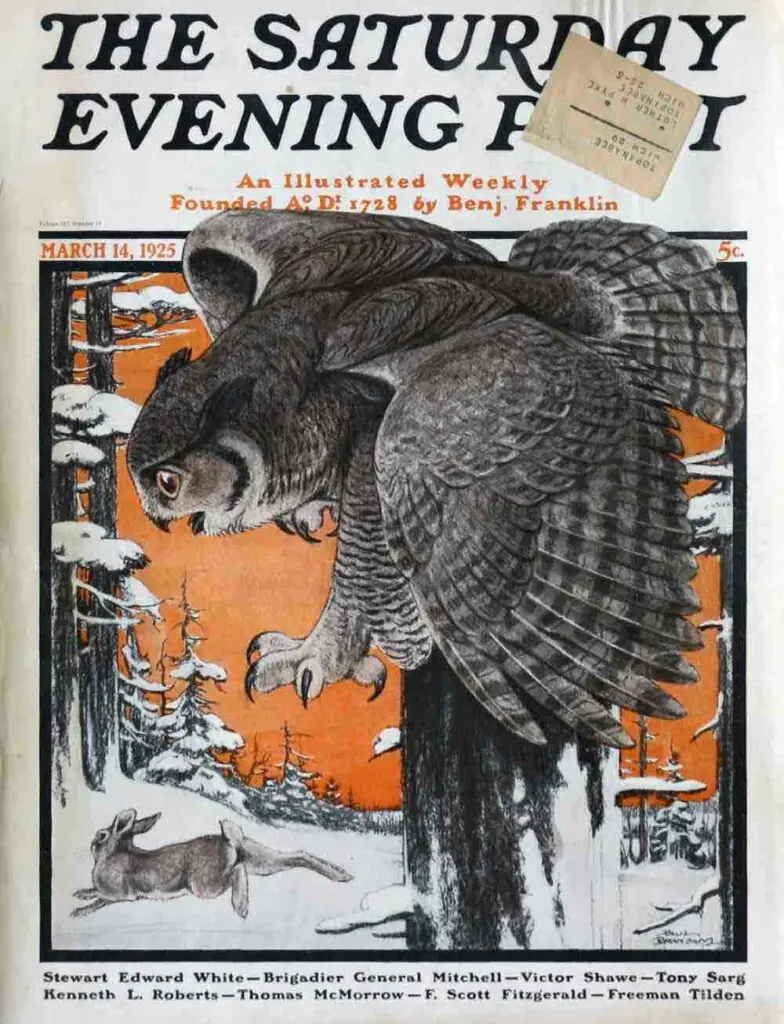 1. Love in the Night Synopsis
"Love in the Night" is the tale of a seventeen-year-old boy, Val, who grows up learning what love looks like from his parents and desires to find his partner in the future. One day while his family hosts a yacht party, he boards the wrong one and comes across a beautiful but married girl. They experience a short-lived romance before leaving the next day. Years later, Val is a taxi driver, and they cross paths again.
2. Love in the Night Summary
Chapter 1
Val Rostoff, a young boy of Russian and American heritage, grew up in the opulence of Cannes before WWI. As the son of a Russian prince and an American heiress, he lives a privileged life filled with luxury. Amidst the glitz of this setting, Val is consumed by a dreamy and idealistic longing for love, a "love in the night" under the Riviera moon. While romantic affairs and indiscretions, including those of his father, swirl around him, Val's vision of love remains unsullied. As April draws to a close, a misunderstanding with his parents about attending a dinner on an American yacht leaves Val frustrated and anxious, still searching for his idealized romantic encounter.
Chapter 2
On a moonlit night in Cannes harbor, Val seeks out a yacht named the Minnehaha. He's interrupted when he nears the yacht Privateer, from which a young woman's voice beckons him. Intrigued, Val boards the yacht to meet the voice's owner: a 17-year-old girl who appears as enchanting as the night. Their conversation, charged with mutual attraction and underlined by the romantic setting, quickly turns to the subjects of love and longing.
Despite their efforts to maintain a casual chat, the pull between them grows stronger, especially when music from the nearby Minnehaha drifts to their ears. As they draw closer, Val admits he's also seventeen and she is his first love, making their bond feel even more fated. The chapter ends with the two giving in to their feelings.
Chapter 3
Val and the young woman share a romantic evening on a yacht, losing themselves in the intoxication of first love. Val is surprised to find that his feelings aren't filled with wild passion but with an unreal mix of ecstasy and peace. As the night concludes, they exchange promises to remember each other always. However, just as they are about to part ways, she reveals she's been married for three months, calling their time together a mistake. As her elderly husband appears, the young man realizes the depth of his feelings and the gravity of the situation.
Chapter 4
In the Riviera, when the summer season ends, Russians, including the Rostoffs, leave their villas. They expect to return the following season, but due to the war and the revolution, many never do. Those who return after five years find their social status drastically diminished, often taking up menial jobs. Val, once a lieutenant and a member of a noble family, struggles in the new world order after the Kerensky government collapses. He tries to uphold the dwindling glory of Imperial Russia, but eventually moves to France to survive. Considering a move to America where he has wealthy relatives, he instead stays in France, eventually working as a taxi driver in Cannes.
Former acquaintances barely recognize him, and Americans are intrigued by his princely status. An American once advised him to earn money by inventing something, but Val explains that in Europe, money is typically inherited or saved. With assistance, Val finds work at a bank, becomes more solitary, and resigns himself to a life devoid of the romance and grandeur he once knew. Every April, he reminisces about a significant past romance. One evening, a boatman shares about a beautiful widowed American lady who visits every April.
Chapter 4
After years apart, Val and the woman who had shared a romantic evening with him in their youth are unexpectedly reunited. Val, once of Russian nobility, had fallen into poverty after the upheavals of war and revolution. Struggling to adapt to a humble life in France, he cherished his memories of a brief romantic encounter with a mysterious woman under the moonlight.
On the eve of his vacation, he learns that an American yacht named the Privateer, owned by the same woman, docks in Cannes every April. Deciding to find out her name, he goes to the American consulate, only to be met with unexpected delays. As he is about to leave in frustration, the woman appears. Although they had never exchanged names during their romantic encounter, the spark between them is rekindled. They marry and move to New York, where Val becomes successful with a fleet of taxis. They visit Cannes once a year, keeping the memory of their April romance alive.
3. Writing Style
The story utilizes a language and sentence structure that is as romantic as its title. Fitzgerald uses plenty of adjectives and descriptive imagery to create the romantic atmosphere of the story. 
4. Frequently Asked Questions about Love in the Night
Do Val and the girl end up together?
Yes. Val and the girl he is in love with get married in the end.
---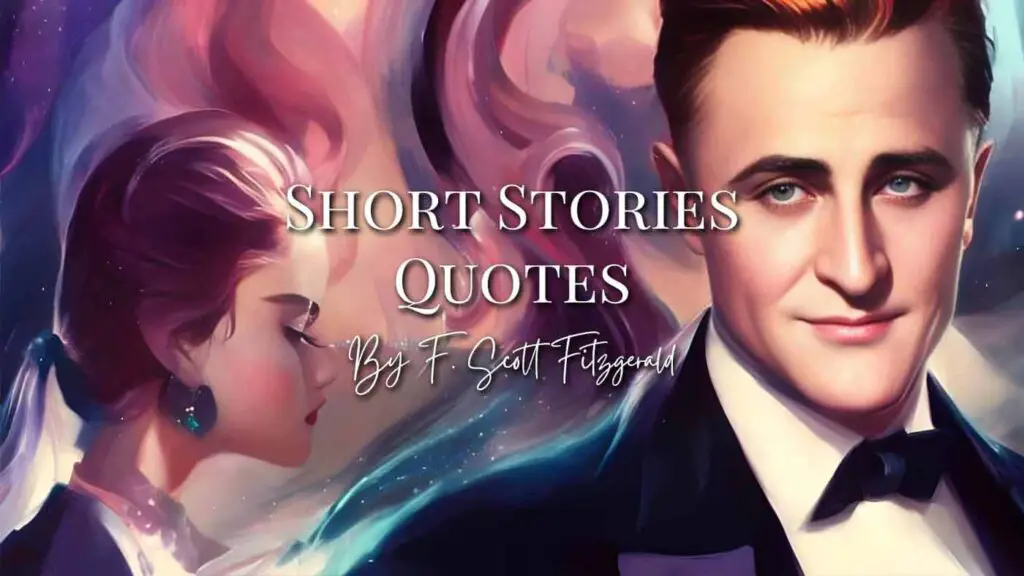 Recommended: Short Stories Quotes by F. Scott Fitzgerald