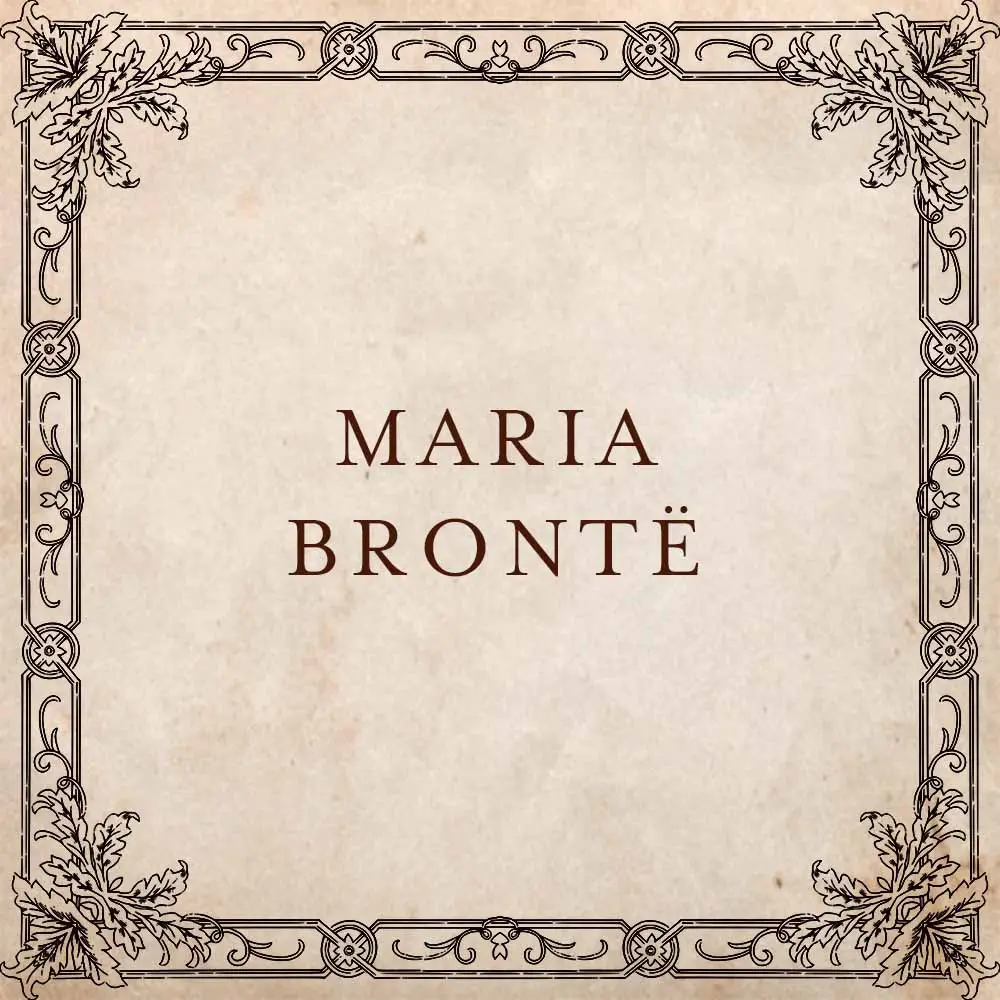 Maria Brontë
Born: 23 April 1814
Died: 6 May 1825
Maria Brontë was the eldest child of Patrick Brontë and Maria Branwell. She was the elder sister of the writers Charlotte, Emily, and Anne Brontë, as well as Elizabeth and Branwell Brontë. In 1825, she died of tuberculosis at the age of 11. 
Biography
Born in Hartshead, Yorkshire, Maria Brontë was described as a child who was grave, thoughtful, and quiet beyond her years. After her mother died in 1821, Maria became like a mother figure to her five motherless younger siblings. From a young age, she took a keen interest in the books and newspapers at home. By the age of nine, her father reported that he could converse with her on any leading topic of the day as freely and with as much pleasure as with an adult.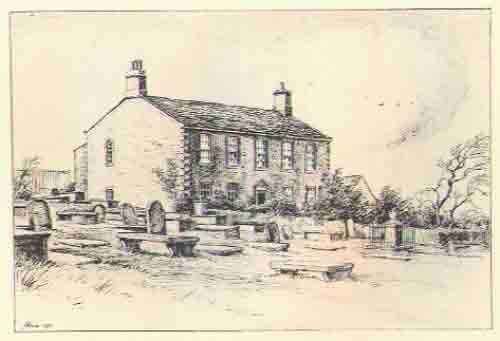 When Maria was 10, her father asked her,  "what…the best mode of spending time [was]". She replied, "By laying it out in preparation for a happy eternity". 
In 1823, Maria Brontë was sent to the Crofton Hall boarding school at Wakefield with her sister Elizabeth. However, the fees were unaffordable for their father, who had to support the education of his three other daughters. He pulled them out and enrolled them in the Clergy Daughters' School at Cowan Bridge in July 1824. The school had been recommended by other members of the Yorkshire clergy and the fees were only £14 a year, half that of Crofton Hall. Maria and Elizabeth's younger sisters Charlotte and Emily joined them at Cowan Bridge two months later.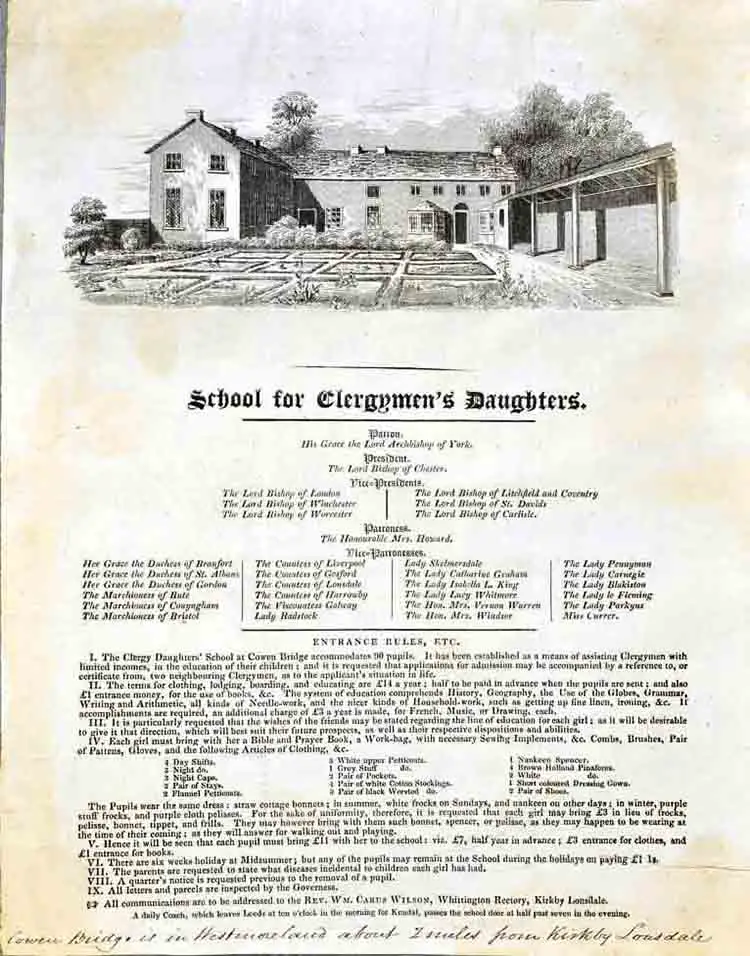 Conditions at Cowan Bridge were harsh. Pupils were provided with insufficient and rancid food; their breakfast porridge was frequently burnt. Due to the lack of heating, the basin water often froze such that they were unable to wash. The hardest days were Sundays when the pupils had to walk more than two miles to their church to attend the Sunday service. They had inadequate clothing and were exposed to the bitter winter cold during the walk. It is likely that the undernourishment and cold that the girls were subjected to undermined their health. 
Death of Maria Brontë
In the spring of 1825, a typhoid outbreak swept through the school, causing a sixth of the pupils to be sent home between February and June. In February 1825, Maria Brontë was diagnosed with tuberculosis and sent home. After suffering from her illness for three months, Maria passed away on 6 May 1825. Not long after, Elizabeth was also diagnosed with tuberculosis and sent home, succumbing to the disease six weeks after Maria. 
Influence on the Brontë siblings
Maria Brontë's death left a deep impression on Charlotte and Branwell. Charlotte created the character of Helen Burns from her novel, Jane Eyre, based on Maria. Wise, gentle, and stoic, Helen Burns has a similar personality to Charlotte's beloved elder sister. Like Maria, Helen dies at a young age from tuberculosis after contracting the disease at school. 
In Jane Eyre, Charlotte also portrayed the poor conditions at Cowan Bridge that she blamed for Maria's death. Cowan Bridge provided the basis for the Lowood Institution, a harsh boarding school that the heroine Jane is sent to by her abusive aunt, Mrs. Reed. Charlotte insisted that Cowan Bridge was even worse than the Lowood Institution described in her novel. She said, "'Had I told all the truth, I might indeed have made it far more exquisitely painful."
According to Elizabeth Gaskell's biography of Charlotte Brontë, at Cowan Bridge, Maria was, "far superior in mind to any of her play-fellows and companions, and was lonely amongst them from that very cause; and yet she had faults so annoying that she was in constant disgrace with her teachers".
One teacher, in particular, took a "merciless dislike" for Maria Brontë. Once, Maria suffered from a blister on her side and moaned that she was too ill to get out of bed. This teacher flung her out of bed and abused her for her "dirty and untidy habits". 
Later on, Charlotte recreated this Cowan Bridge teacher in Jane Eyre as Miss Scatcherd, a cruel teacher who mistreats Helen. 
In a letter to W.S. Williams, Charlotte said of Maria, "Her prematurely developed and remarkable intellect, as well as the mildness, wisdom and fortitude of her character… left an indelible impression."
Branwell paid tribute to Maria in three poems he wrote with the theme 'Caroline'. In these poems, Maria is named 'Caroline'. Branwell wrote of her death: 
They came - came pressed the coffin lid
Above my Caroline
And then, I felt, forever hid
My sister's face from mine"