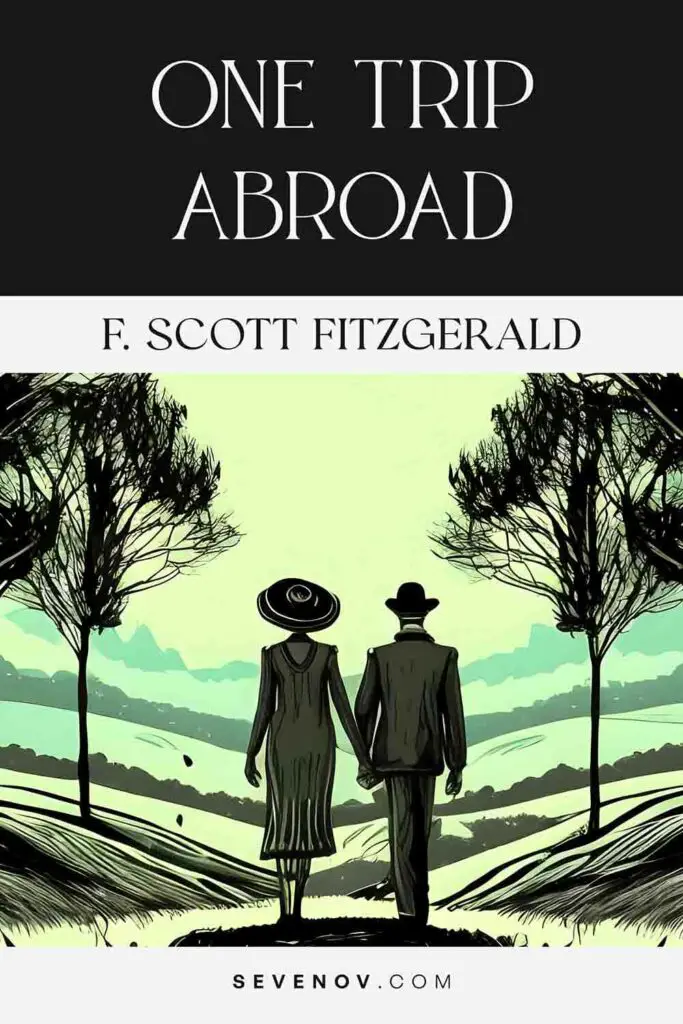 One Trip Abroad by F. Scott Fitzgerald
Author: Francis Scott Fitzgerald 
Published: The Saturday Evening Post (Oct 11, 1930)
Genre: Short Stories
"One Trip Abroad" is a short story written by F. Scott Fitzgerald in 1930 and published in The Saturday Evening Post in the same year. 
1. Synopsis
The story follows two American expatriates on a Europe trip. 
2. Story Summary
On a trip to Europe, Nelson and Nicole Kelly meet their doppelgangers. Throughout the story, Nelson and Nicole find their marriage increasingly strained. This tension takes a toll on their character and bodies, eerily reflected by their doppelgangers. 
3. Frequently Asked Questions about One Trip Abroad
What is the message of One Trip Abroad?
The message is that no matter where we go, we will always be stuck with who we are as a person.