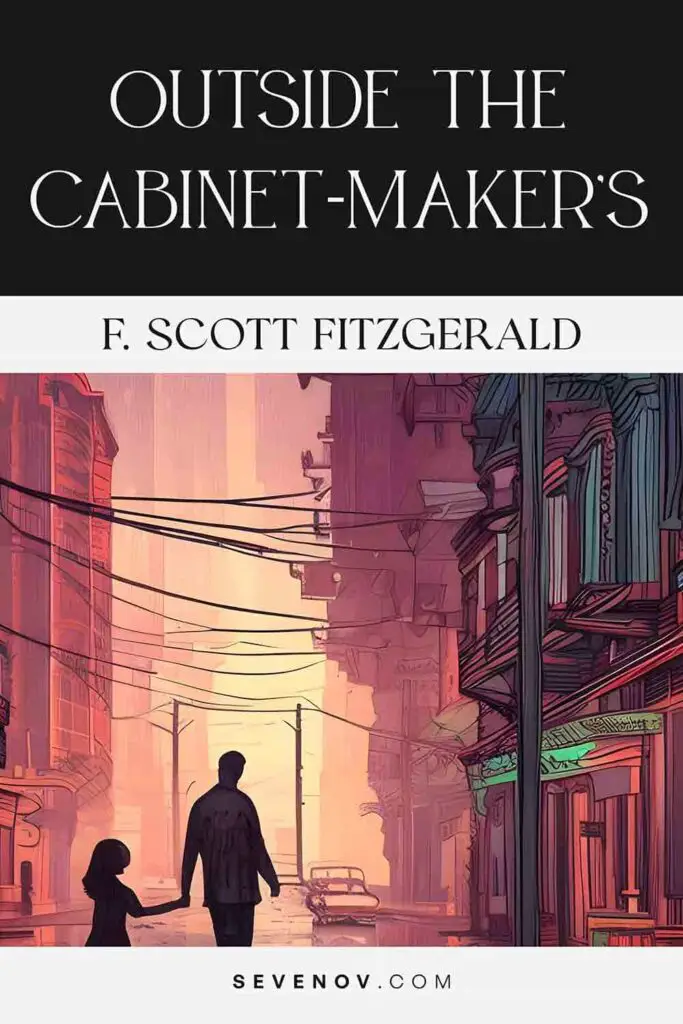 Outside The Cabinet-maker's by F. Scott Fitzgerald
Author: F. Scott Fitzgerald 
Published: The Century Magazine (Dec 1928)
Genre: Short Stories
"Outside the Cabinet-Maker's" is a short story written by F. Scott Fitzgerald in 1928 and published by The Century Magazine in the same year. 
1. Synopsis
"Outside the Cabinet-Maker's" follows the heart-warming relationship between a father and daughter. 
2. Story Summary
The story opens with a father and daughter in a car with an unnamed lady. They arrive at the house of an old cabinet maker, and the lady enters to enquire about a toy for the girl. The father and daughter hang around in the street. 
The father and daughter spin a tale about the house with a princess inside, trapped by an ogre. The father explains that the window's shutters are being blown open and closed by good and bad fairies that live in the house. As they continue to let their imagination run wild, the lady returns and explains that even though the toy is priced at 25 dollars, the maker is willing to make one for 20 dollars.