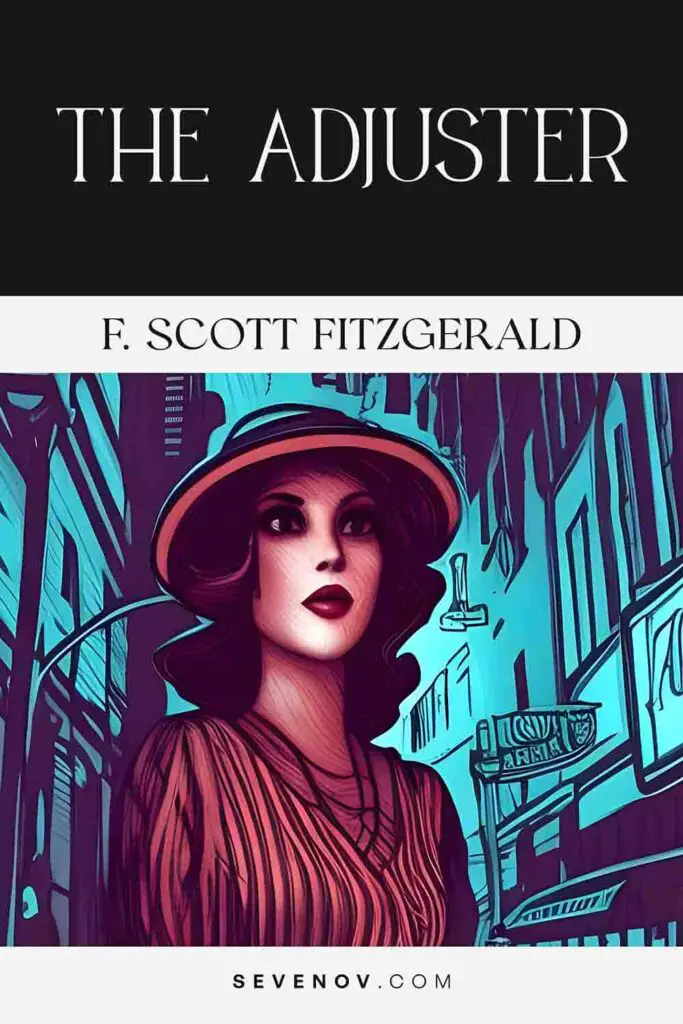 The Adjuster by F. Scott Fitzgerald
Author: Francis Scott Fitzgerald 
Published: The Redbook Magazine (Sep 1925), All the Sad Young Men (1926)
Genre: Short Stories
"The Adjuster" was written by F. Scott Fitzgerald and published in The Redbook Magazine in 1925 and All the Sad Young Men in 1926. Written just after The Great Gatsby, Fitzgerald's marriage was beginning to spiral downward when he wrote "The Adjuster," possibly inspiring the themes of the short story. 
1. Synopsis
"The Adjuster" follows Luella Hemple, a woman who married for money and luxury. However, when her husband Charles and her son Chuck fall sick, she begins to rethink her motivations. 
2. Story Summary
2.1. The Ritz
"The Adjuster" opens with Luella Hemple and her friend, Ede Karr, having tea at The Ritz. Luella is complaining about married life and the unexpected responsibilities that come with it. Unbeknownst to her, Ede feels irritated by her whining. 
2.2. Doctor Moon
When Luella returns to her apartment, she is immediately irritated by her husband's presence and decides to go out at night. However, her husband convinces her to stay home as he has invited a guest named Doctor Moon over. Luella is irritated upon hearing this and pretends to agree. To her surprise, she finds Doctor Moon to be rather pleasant.
2.3. Responsibilities
Just as Luella prepares to leave, Charles has a breakdown, and she decides to stay home despite asserting that she does not wish to be responsible for his well-being. In an untimely coincidence, her baby Chuck falls ill as well. Luella panics and overworks her servants, ignoring their advice on how to care for both Charles and Chuck. Unfortunately, Luella's carelessness leads to Chuck's death.
2.4. New Beginnings
Luella could not process her grief for some time, only coming to terms with Doctor Moon's help. Realizing she is free to leave Charles, she packs her bags. However, Doctor Moon stops her and convinces her to stay. During the period when she cares for Charles, Doctor Moon emotionally supports her.
Eventually, Luella and Charles' marriage improves, and they have two children. 
3. Writing Style
"The Adjuster" was relatively well received by critics, as they noted that "The Adjuster" displayed maturity in form and creativity that Fitzgerald's other short stories lacked. "The Adjuster" paints a semi-realistic picture of married life where monetary concerns are the main motivation for women, in an age where men very much control their life. 
4. Influence on Literature
Regarded as the 'bridge' between The Great Gatsby and Tender is the Night, "The Adjuster" addresses similar gender roles and hedonism themes. 
5. Frequently Asked Questions about The Adjuster
Do Luella and Charles eventually work things out?
Yes, with the help of Doctor Moon, Luella becomes more responsible for her marriage, and the couple eventually has two more children after Chuck's death.