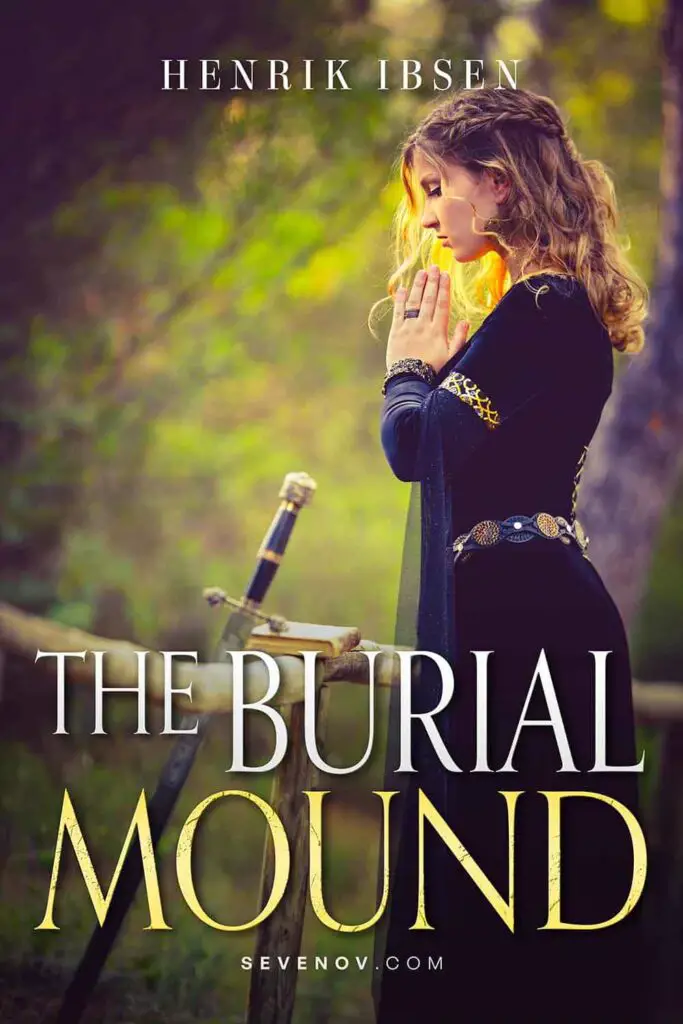 The Burial Mound by Henrik Ibsen
Author: Henrik Ibsen
Published: 1850
Genre: Historical
The Burial Mound (Kaempehojen), also known as The Warrior's Barrow, is a verse play in one act by the Norwegian playwright Henrik Ibsen. The Burial Mound is his second work, published in 1850 under his pseudonym Brynjolf Bjarme and first performed that same year at the Christiania Theater. The play was the first of Ibsen's works to be performed. In 1854, Ibsen wrote a new version of the play for the Det Norske Theater, Bergen. 
1. Story Summary
The Burial Mound is set on a small island off the coast of Sicily shortly before the introduction of Christianity into Norway. Blanka, a beautiful young woman, lives with her foster father, Roderick. The two are the only inhabitants left after a band of robbers plundered the island three years ago. 
A Norwegian sea-king, Gandalf, arrives on the island to avenge his fallen father and meets Blanka. He is shocked when she tells him that she prays for the souls of her enemies – the robbers who devastated her homeland. Blanka explains that her Christian faith commands her to do so. Gandalf is aware that the robbers Blanka refers to were Vikings, and his father was among them. 
When Gandalf's men capture Roderick, he reveals his true identity as Gandalf's father and how Blanka's faith moved him. His admission frees the Vikings at last from their brutal life of plunder and revenge; Gandalf, accompanied by Blanka, sails home to live the rest of his days in peace. 
2. Characters
Roderick – An old recluse
Blanka – His foster daughter 
Gandalf – A sea-king from Norway
Asgaut – An old Viking
Hrolloug and Jostejn – Two Vikings
Several Vikings
Hemming – A young scald in Gandalf's service