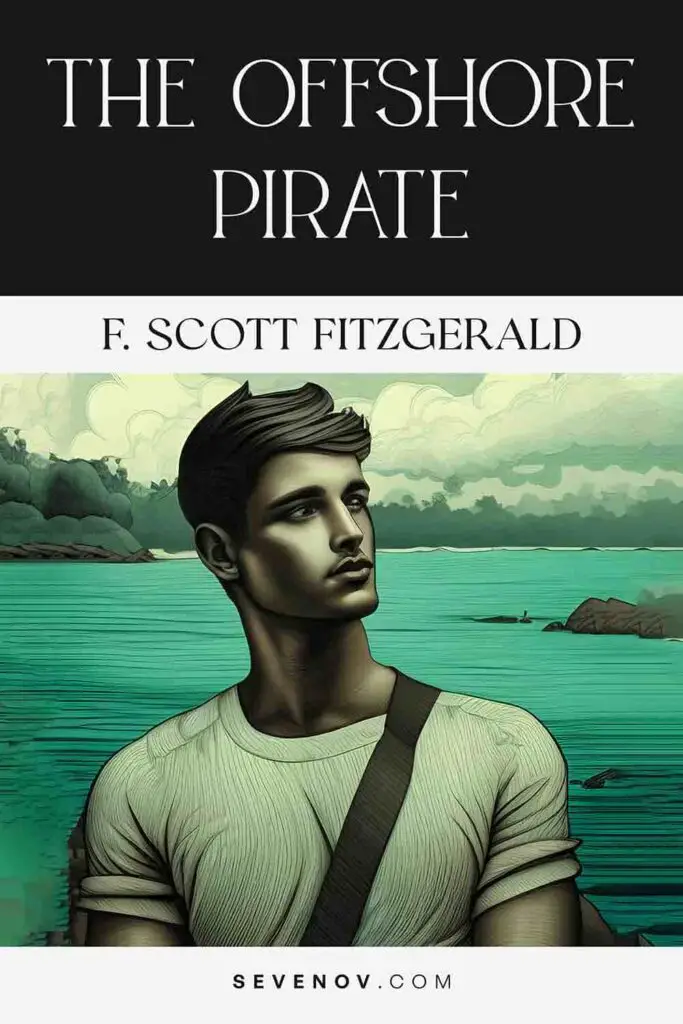 The Offshore Pirate by F. Scott Fitzgerald
Author: Francis Scott Fitzgerald 
Published: The Saturday Evening Post (May 29, 1920), Flappers and Philosophers (1920)
Genre: Short Stories
"The Offshore Pirate" is a short story written by F. Scott Fitzgerald in 1920, which was subsequently published in The Saturday Evening Post and Flappers and Philosophers in the same year. 
1. Synopsis
"The Offshore Pirate" weaves fantasy and reality in a story set off the coast of Florida. When a pirate raids a 19-year-old heiress' yacht, taking her captive in both mind and soul, she succumbs to Stockholm Syndrome.
2. Story Summary
We are introduced to Ardita Farnam, our protagonist. Her uncle tells her that he has a suitor in mind for her, but she is reluctant. While on her yacht one night, seven men board her yacht, saying they robbed another ship and now need a getaway vehicle. 
After a while, the men argue, and Curtis, the leader, is asked to leave. Ardita feels sympathy for him and accompanies him. Surprisingly, her uncle shows up and reveals that Curtis' real name is Toby Moreland, the suitor he had in mind. Ardita admits that she was aware all along, and they marry. 
3. Characters
Ardita Farnam
Rich, beautiful, and headstrong, Ardita wants to make her own choices. 
4. Quotes from The Offshore Pirate
"You can call it courage, but your courage is really built, after all, on a pride of birth."

Curtis Carlyle
5. Frequently Asked Questions about The Offshore Pirate
Do Ardita and Curtis fall in love?
Yes, they do. Curtis's actual name is Toby Moreland, the suitor Ardita's grandfather had for her.