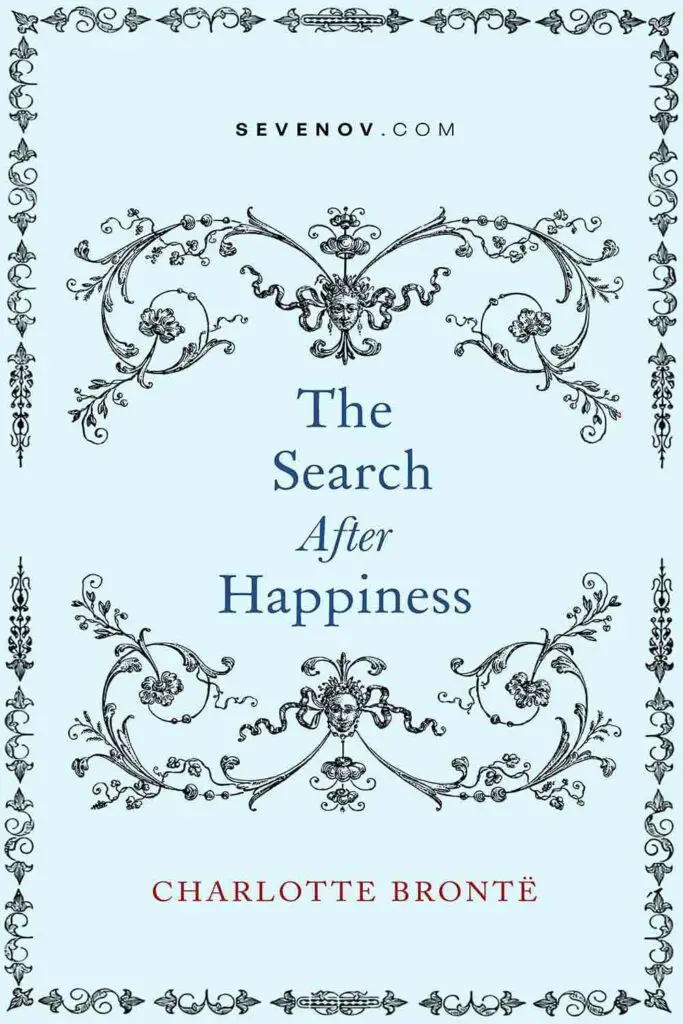 The Search After Happiness by Charlotte Brontë 
Author: Charlotte Brontë
Published: No information
Genre: Adventure, Fantasy
Original title: The Search After Hapiness [sic]: A Tale
The Search After Happiness is a short story written by Charlotte Brontë when she was 13 years old. The setting of the story is the imaginary world of Glass Town, which Charlotte created with her brother, Branwell. This short story is notable for containing Charlotte's earliest known poem, 'In this fairy land of light'. 
Synopsis
The plot follows Henry O' Donnell, a nobleman who is of great importance in his city. His city is ruled by a warrior king whose two young sons often played with O'Donnell. After striking another nobleman in a violent quarrel, O'Donnell resolves to go into exile. Before he leaves, the two young princes each give him a lock of their hair to remember them by. 
O'Donnell travels to a distant land to search for happiness and meets another man, Alexander Delancy, who is on a similar quest. O'Donnell and Delancy become close friends; the two of them journey together and reach a cave where they live for many years. 
One day, Delancy leaves the cave to collect fruit and does not return. O'Donnell is alarmed and searches desperately for him. However, Delancy is nowhere to be found. In despair, O'Donnell takes out the locks of hair from the princes and wished that he could see them and their father, the Warrior King again. A mighty figure appears and grants his wish. 
O'Donnell is transported back to the castle where he meets the two princes. Soon after, he sees a gentleman in the street that he thinks he has seen before. When he strikes up a conversation with this man, he realizes that he is Alexander Delancy, and he has become a successful merchant in Paris. The two friends live happily ever after in their separate cities. 
Manuscript
The original manuscript has a title page where the title of the story is misspelled as 'The Search After Hapiness". It was written on a tiny 15-page booklet; the small size of the booklet saved paper which was expensive at the time. Today, the manuscript is preserved by the British Library.