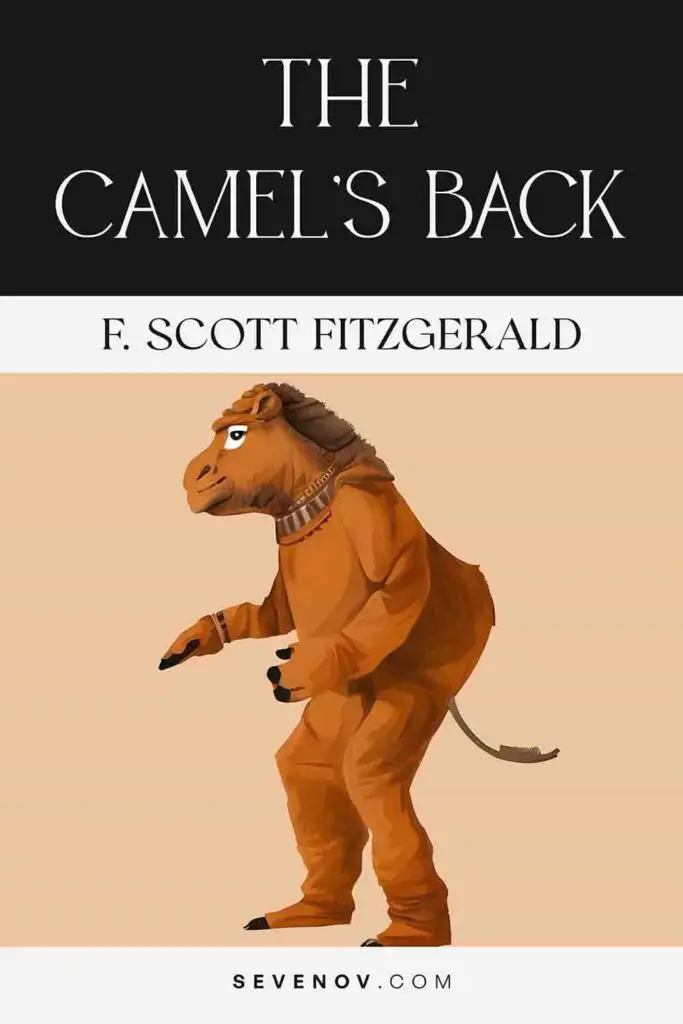 The Camel's Back by F. Scott Fitzgerald
Author: Francis Scott Fitzgerald 
Published: The Saturday Evening Post (April 24, 1920), Tales of the Jazz Age (1922)
Genre: Short Story
"The Camel's Back" is a short story written by F. Scott Fitzgerald and published in The Saturday Evening Post on April 24, 1920, and in the short story collection Tales of the Jazz Age in 1922. 
The Camel's Back Synopsis
After a long-term engagement with Betty Medill, Perry Parkhurst proposes they marry. Unfortunately, things don't go as planned, and they ultimately separate. Perry was devastated, and in a moment of despair, he indulged in too much alcohol and, in a last-minute decision, headed to a costume party dressed in a camel costume. Read on to find out what happens next.
The Camel's Back Summary
Perry Parkhurst and Betty Medill are engaged for a while, and Perry is ready to take their union public and make it official. Unfortunately, an argument ensues when he arrives at her doorstep to propose, and they part ways.
In a state of sadness and drunkenness, Perry decides to attend Townsend's circus-themed fancy-dress party. With no time to find a costume, he chooses to go to the bash dressed in a camel costume. But the costume requires two people, and Perry is desperate to find a solution. He eventually pays a cab driver to be the back of his camel costume. Despite a few missteps, Perry and his trusty camel make it to the costume party, where Perry is hoping to rekindle his romance with Betty. 
Betty was taken aback by this odd outfit and quickly became entranced by it, showering this unknown person behind the costume with attention and dancing with him. The night ends with a whimsical turn when Betty and Perry are chosen as the winners of the best costumes, and a 'mock' wedding ceremony is held for them by the local minister. But the humor and joy quickly dissipate when to Betty's surprise, Perry is behind the costume, and the marriage turns out to be real.