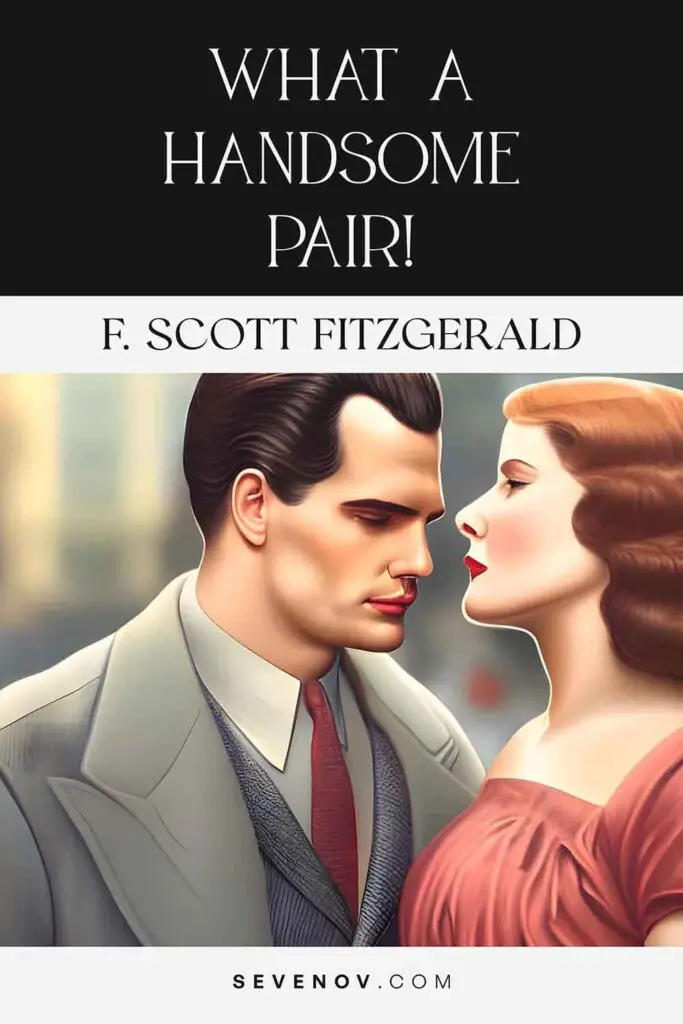 What A Handsome Pair! by F. Scott Fitzgerald
Author: Francis Scott Fitzgerald 
Published: The Saturday Evening Post (August 27, 1932)
Genre: Short Story
"What A Handsome Pair!" is a short story by F. Scott Fitzgerald published in The Saturday Evening Post on August 27, 1932.
1. What A Handsome Pair! Synopsis
"What A Handsome Pair!" revolves around the complex relationships and emotions of Teddy Van Beck, Helen Van Beck, Stuart Oldhorne, and others. Teddy releases Helen from their engagement, and she marries Stuart. Their marriage is marked by jealousy, changing roles, and unfulfilled ambitions. Stuart sacrifices his passions for financial stability, leading to tension with Helen.
After Helen joins a Red Cross unit during World War I, Stuart plans to join the Canadian Air Force, but an injury derails his plans. The story explores themes of love, jealousy, sacrifice, and the challenges of maintaining a relationship amid shifting circumstances. It delves into the characters' desires, frustrations, and personal growth, highlighting the complexities of human emotions and the impact of external events.
2. What A Handsome Pair! Summary
Chapter 1
Teddy Van Beck visits his cousin Helen Van Beck, who tearfully asks him to release her from their engagement due to their differing interests and lack of shared activities. She reveals she has fallen for Stuart Oldhorne, a man she enjoys spending time with and who understands her passions. Teddy accepts the situation and leaves, but not before playing a piano piece that conveys complex emotions.
Helen and Stuart's relationship thrives, and they engage in various sports and activities together. Their love is envied by others. Later, Teddy surprises Helen with news of his own marriage to Betty, a woman he met while she was working as a waitress. He explains that he likes her and believes she is good for him, although he distinguishes between love and what they have. Helen wishes him well and invites him to her wedding. Teddy resumes his work on his music, seemingly undisturbed by the events.
Chapter 2
Mrs. Cassius Ruthven and her friend watch Helen Van Beck play polo in breeches. Helen's husband, Stuart Oldhorne, has had financial troubles due to a business mistake. Helen's skill on the field is admired, and Stuart becomes increasingly jealous and anxious about her friendship with Teddy Van Beck. Stuart is asked to manage racing stables, but later changes his mind due to feeling like a mere employee.
He visits Teddy's apartment to find Helen, but discovers Teddy's wife, Betty, instead. Stuart confides in Betty about his jealousy and his belief in marriage as companionship. Betty advises him to find Helen at the theater. Stuart later finds out about Helen and Teddy spending time together, but Teddy reassures Betty that his feelings for Helen are in the past and he will avoid her. Teddy expresses his deep connection with Betty and reassures her of their bond.
Chapter 3
The Oldhornes had become frequent visitors over the last four years, embracing their role as guests due to Stuart's change in occupation. Stuart and Helen visited various places during the year, and their lives had evolved into that of professional guests. Stuart had given up his passionate pursuits for the sake of providing financially. Despite their interactions with influential people, Helen's relationship with other men sometimes irritated Stuart. He missed his own activities, like playing golf. An incident at a club heightened Stuart's frustrations.
When he considered joining the Canadian Air Force to serve in World War I, Helen initially reacted with frustration but later supported his decision. However, Stuart's plans were dashed when a golf injury left him with partial blindness. Around the same time, Helen revealed her plan to join a Red Cross unit, complicating their paths further.
Chapter 4
After seeing Helen off on a ship, Stuart walked through New York City reflecting on the end of their marriage. He felt a mix of grief and lightness, realizing he was now alone and unable to envision a future with Helen after her wartime experiences. He encountered Teddy Van Beck, who invited him to a gathering at his apartment. There, Stuart observed Teddy's assertive demeanor and his own perceived failure in contrast. The conversation revolved around marriage dynamics, and Stuart's sense of disappointment grew. However, he could not foresee the heroic path that awaited him, ultimately leading to his legacy and a final proud moment before his death.
---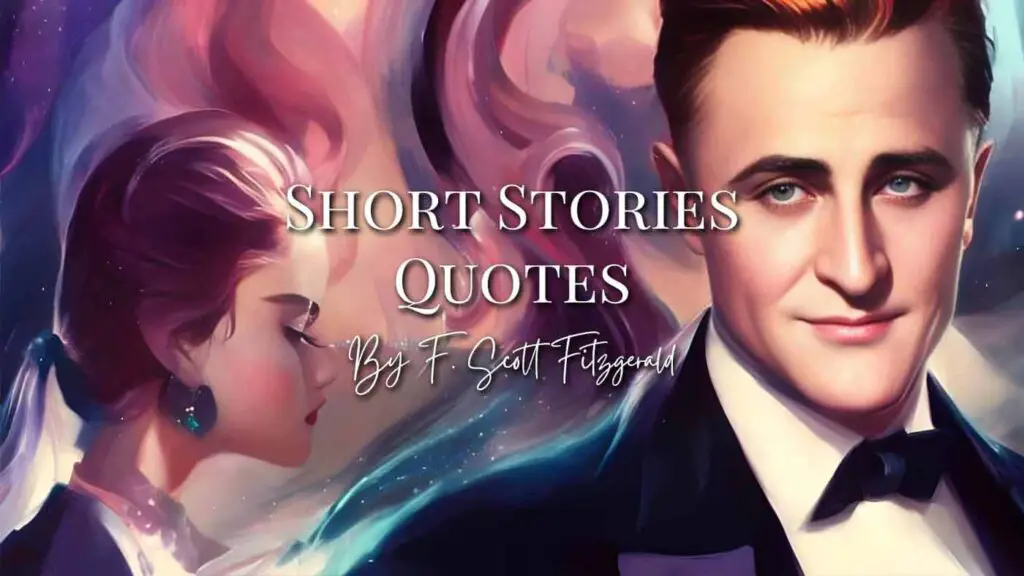 Recommended: Short Stories Quotes by F. Scott Fitzgerald