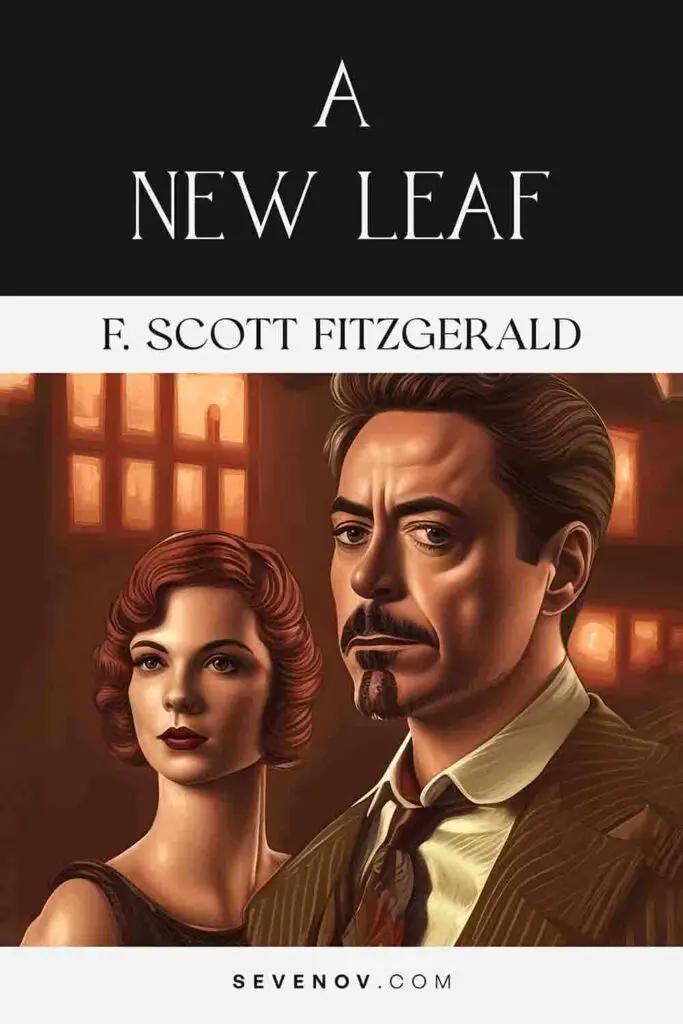 A New Leaf by F. Scott Fitzgerald
Author: Francis Scott Fitzgerald 
Published: The Saturday Evening Post (July 4, 1930)
Genre: Short Story
"A New Leaf" is a short story by F. Scott Fitzgerald published in The Saturday Evening Post on July 4, 1930. . 
1. A New Leaf Synopsis
"A New Leaf" follows Julia Ross, who meets the charismatic but troubled Dick Ragland in Paris. Despite his reputation, she's drawn to him. They form a connection, but Dick struggles with alcoholism. Julia supports his efforts to quit and promises to marry him after a waiting period. However, doubts and strains emerge in their relationship. Phil, Julia's friend, warns her about Dick's ability to change, and they argue.
2. A New Leaf Summary
Chapter 1
Julia Ross enjoys a picturesque day at the Bois de Boulogne in Paris. While dining with her friend Phil, they spot the extraordinarily handsome but notorious Dick Ragland. Despite his bad reputation, Julia is intrigued by him and encourages Phil to introduce them. After some reluctance, Phil complies.
Julia finds Dick charming and learns about his struggles with alcohol and a troubled past. He plans to go sober and return to New York. Julia is surprisingly supportive. They agree to meet for lunch again. However, when they meet for lunch on the appointed day, Dick arrives disheveled and drunk. Julia helps him into a taxi, and he promises to go home and sleep. She waits for him, feeling both repulsed and empathetic, and finally retreats to the Luxembourg Gardens, troubled by their encounter.
Chapter 2
Julia initially rejects Dick Ragland after his public display of drunkenness, but they unexpectedly meet again while preparing for a voyage on the Olympic. Despite her reservations, they share a pleasant coffee date, and she learns he plans to quit drinking after his twenty-eighth birthday.
On the ship, Julia realizes her growing attraction to him. Dick remains sober for several days but struggles with withdrawal symptoms. Julia offers support, and they share a tender moment. Dick asks her to sing a sad song for him, and she complies. Their connection deepens.
Chapter 3
Dick Ragland, Julia's lover, returns to New York and wants to marry her sooner. They decide to marry after six months, but the wait grows difficult. They correspond while Julia visits her family in California, and Dick struggles with loneliness and urges to drink. When Julia returns, she finds Dick exhausted and depressed. He wants to marry sooner, but Julia wants to wait. They argue, and the strain in their relationship becomes evident.
Phil Hoffman, Julia's friend, warns her not to marry Dick, citing his doubts about Dick's ability to change. Julia defends her love for Dick, and the two argue. Soon after, Dick confesses that he briefly dated another woman, Esther Cary, when Julia was away. He insists that he loves only Julia, but she questions his fidelity and whether she is merely a substitute for his loneliness. They part without resolving their differences, and Dick leaves for London on business, leaving Julia torn between love and doubt.
Chapter 4
Julia receives the news that Dick Ragland has disappeared at sea, taking his own life. Phil Hoffman breaks the news gently, and Julia initially blames herself, but Phil reassures her that Dick had given up on life for several months and didn't drink during that time.
Julia mourns Dick, appreciating his bravery in keeping his promise to quit drinking, even though it led to his demise. Phil keeps the knowledge of Dick's final night at the bar from Julia to spare her further pain. A year later, Julia confides in Phil about her continued feelings for Dick, but Phil wisely keeps quiet about what he knows, understanding the depth of her emotions.
---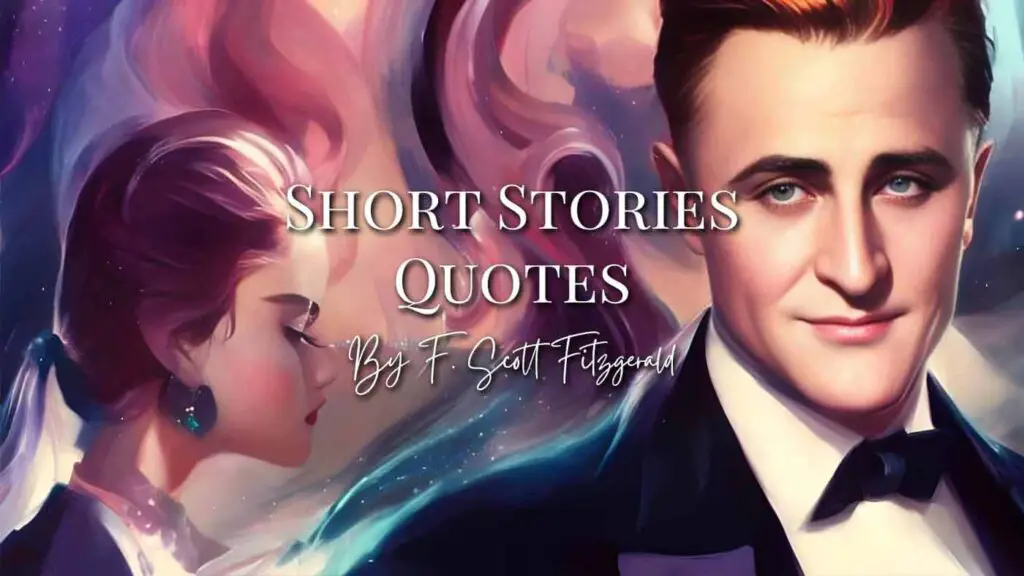 Recommended: Short Stories Quotes by F. Scott Fitzgerald
3. Frequently Asked Questions about A New Leaf
What is the central message of A New Leaf?
No matter how much someone wants to improve, there will be no results if there is no action.