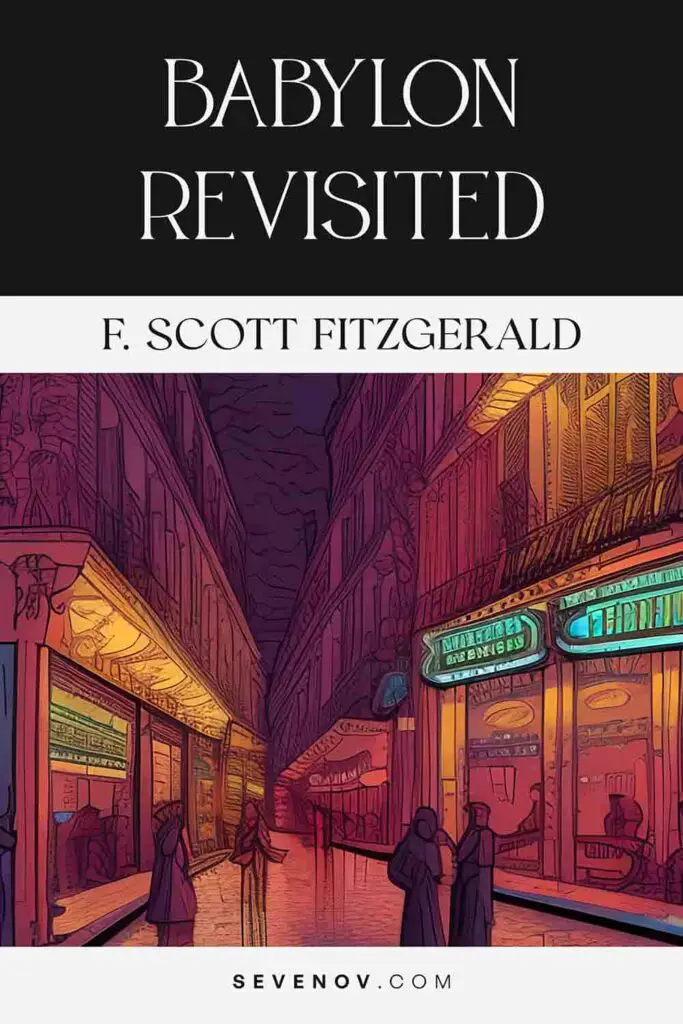 Babylon Revisited by F. Scott Fitzgerald
Author:  Francis Scott Fitzgerald
Published: The Saturday Evening Post (Feb 21, 1931), The Telegraph (1931), Taps at Reveille (1935)
Genre: Short Stories
"Babylon Revisited" is a short story written by F. Scott Fitzgerald and published in The Saturday Evening Post and The Telegraph in 1931. It was later published in his anthology Taps at Reveille in 1935.
Written at the end of the Jazz Age, "Babylon Revisited" captures the aftermath of the infamous stock market crash of 1929. The story documents the end of the Jazz Age and its former glory through the eyes of Charlie Wales, "Babylon Revisited's" main character. Reflective of Fitzgerald's own life, "Babylon Revisited" mirrors the more somber years of Fitzgerald's life.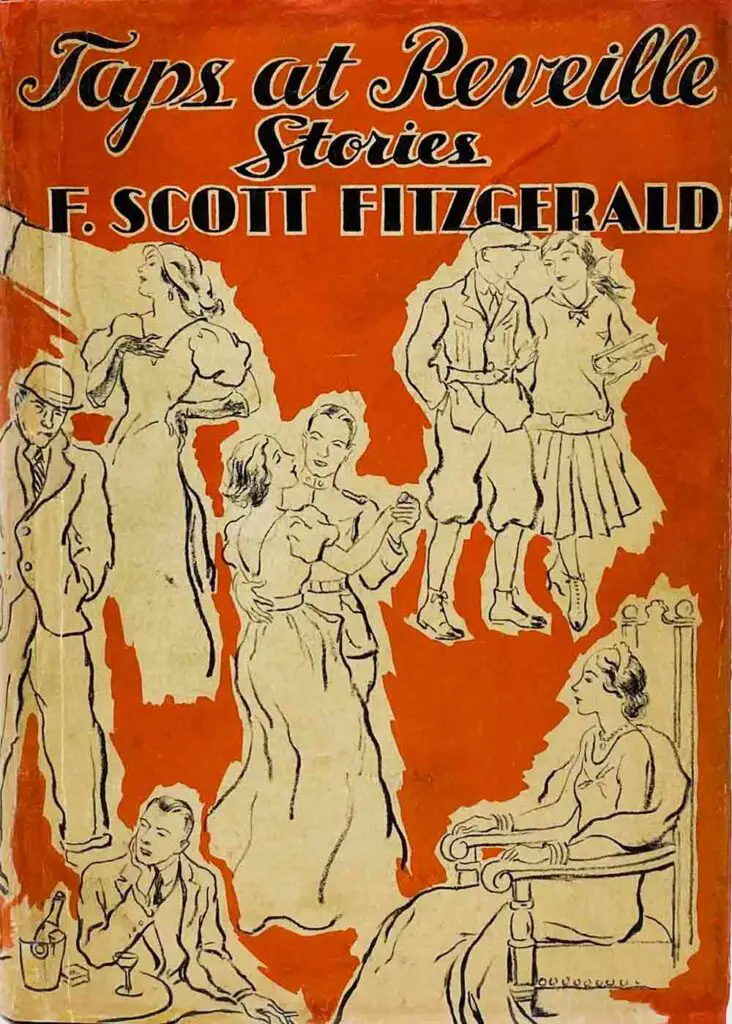 1. Babylon Revisited Synopsis
Commonly known as The Great Depression, the stock market crash of 1929 led to a period of economic hardship and suffering for many Americans who lost their wealth. Babylon Revisited explores the decline of the Jazz Age and how Charlie Wales picks up the pieces of his life in the aftermath of this decline. Divided into five parts, "Babylon Revisited" documents the Jazz Age in its glory and fall. 
2. Babylon Revisited Summary
2.1. Charlie Wales
"Babylon Revisited" opens with a scene at the Ritz's bar where Charlie asks Alix, the bartender, to pass his (Charlie) address to any of Charlie's old friends that the bartender sees. Through Charlie and Alix's conversation, we soon learn that Charlie is a recovering alcoholic and has built a career as a businessman in Prague after losing his wealth and decadent lifestyle in the stock market crash. He is back in town to visit his daughter, Honoria. 
Honoria is staying with Charlie's brother-in-law and sister-in-law. During Charlie's visit, a tense relationship between him and his sister-in-law, Marion, is evident. Marion blames Charlie for the death of her sister, Helen, who was Charlie's wife. While alive, Helen and Charlie had gotten into an argument during which Charlie locked her out in the snow overnight. This incident, coupled with her heart condition from excessive drinking, contributed to her death. 
After the visit, Charlie visits a famous dancer named Josephine Baker before passing by the red light district. Charlie recounted his earlier years as a spendthrift before retiring for the night. 
2.2. Charlie and Honoria
The next day, Charlie brings Honoria out to spend time with her. Charlie suggests taking her to a toy store, to which Honoria declines as she worries that her father lacks the finances. Missing her father, Honoria asks to live with Charlie, and this delights him immensely. He appeals to Marion to let Honoria live with him, convincing her that he has left his alcoholic days behind him. Marion can feel Charlie's genuineness and agrees. 
2.3. A Life Left Behind
Charlie soon receives a visit from Duncan Schaeffer and Lorraine Quarrles, two of Charlie's old friends. Charlie learns that they have not been doing well since the stock market crash, and they attempt to make plans with Charlie to catch up, but he declines, wanting to leave behind any reminders of his days as a party animal. 
Unfortunately, Marion learns of Duncan and Lorraine's visit and rescinds her decision to let Honoria live with Charlie, saying that he has not truly left his old life behind him. Charlie is sure that their visit is not the only reason for Marion rescinding her decision but that she still holds a grudge against him for her sister's death. 
2.4. Grudge
A conversation between Marion and her husband, Lincoln, proves Charlie's guess is correct. While Marion believes Honoria should grow up under the care of her father, she still resents Charlie for her sister's death and wants Honoria to see her father as a terrible person. Lincoln points out that the death of Marion's sister could have been due to her heart condition and excessive drinking, but Marion refuses to listen. 
2.5. Six Months
Devastated that Honoria will not be living with him, Charlie is at a loss of what to do and decides to head back to the Ritz Hotel. Charlie hopes to find Duncan and Lorraine but runs into Alix instead. Their conversation prompts Charlie to reminisce about his life during the Jazz Age, in which he spent partying, drinking, and indulging in various other vices. He recounts his fights with his wife and the general attitude of people who lived their lives without a care in the world. 
After a while of feeling sorry for himself, Charlie calls Lincoln to confirm whether it's true that Honoria cannot return to Prague with him. Apologetically, Lincoln explains that Duncan and Lorraine's unannounced visit to their home has tarnished Marion's improved impression of Charlie, and she is unwilling to release Honoria into his care. Lincoln tells Charlie that Marion wants to wait for another six months before observing Charlie again. This news devastates Charlie, and he sits dejectedly at the bar. 
He grieves that he will not be able to see Honoria for another six months. He knows Marion holds a severe grudge toward him and is unlikely to yield Honoria to his care. Charlie thinks back on his dream of his late wife telling him that she wants Honoria to be by his side.  
3. Characters
Charlie Wales
Charlie is an American Businessman who moved to Prague after the stock market crash in 1929. He is a widower with a daughter named Honoria. Due to his reckless and hedonistic past, he is not trusted to look after his daughter, which saddens him immensely.
Honoria Wales
Charlie's nine-year-old daughter. She is a rather sensible child who loves her father.
Marion Peters
Marion is the sister of Charlie's late wife. She is also the guardian of Honoria while Charlie is in Prague. She blames Charlie's hedonistic lifestyle for her sister's death. 
---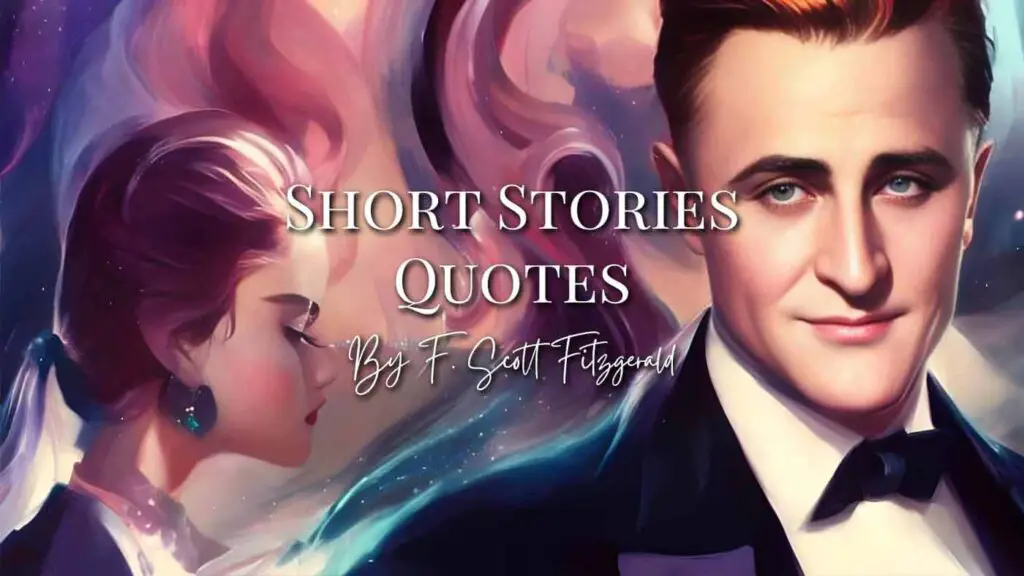 Recommended: Short Stories Quotes by F. Scott Fitzgerald