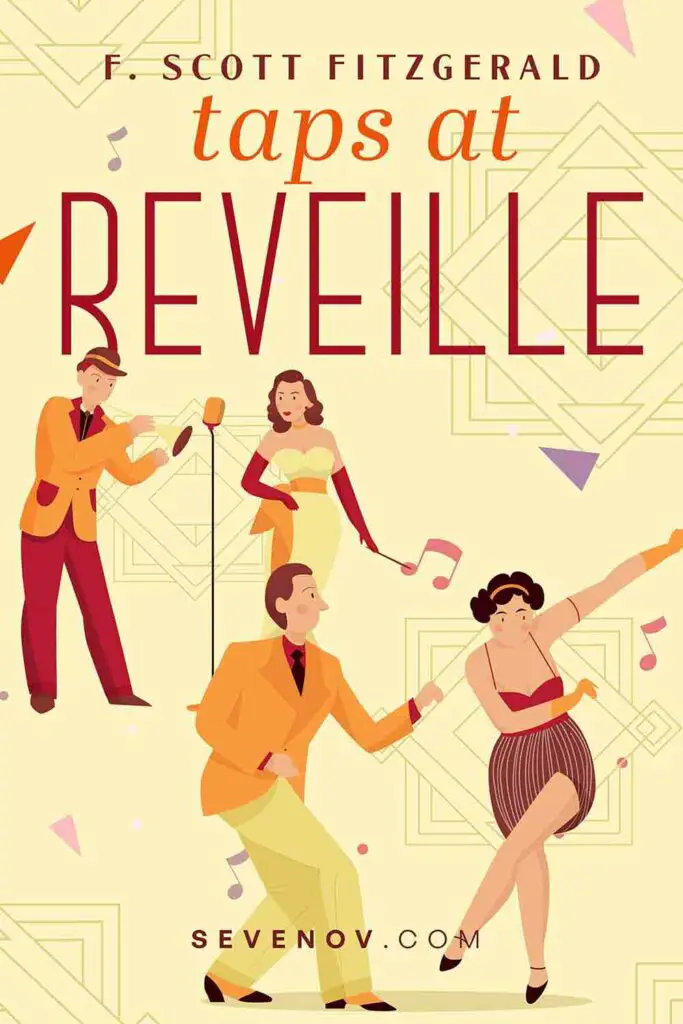 Taps At Reveille by F. Scott Fitzgerald 
Author: F. Scott Fitzgerald 
Published: 1935
Genre: Short Stories Collection
Taps at Reveille is an anthology of 18 stories written by F. Scott Fitzgerald and published by Scribners in 1935. The stories are collected from The Saturday Evening Post, American Mercury, and Esquire.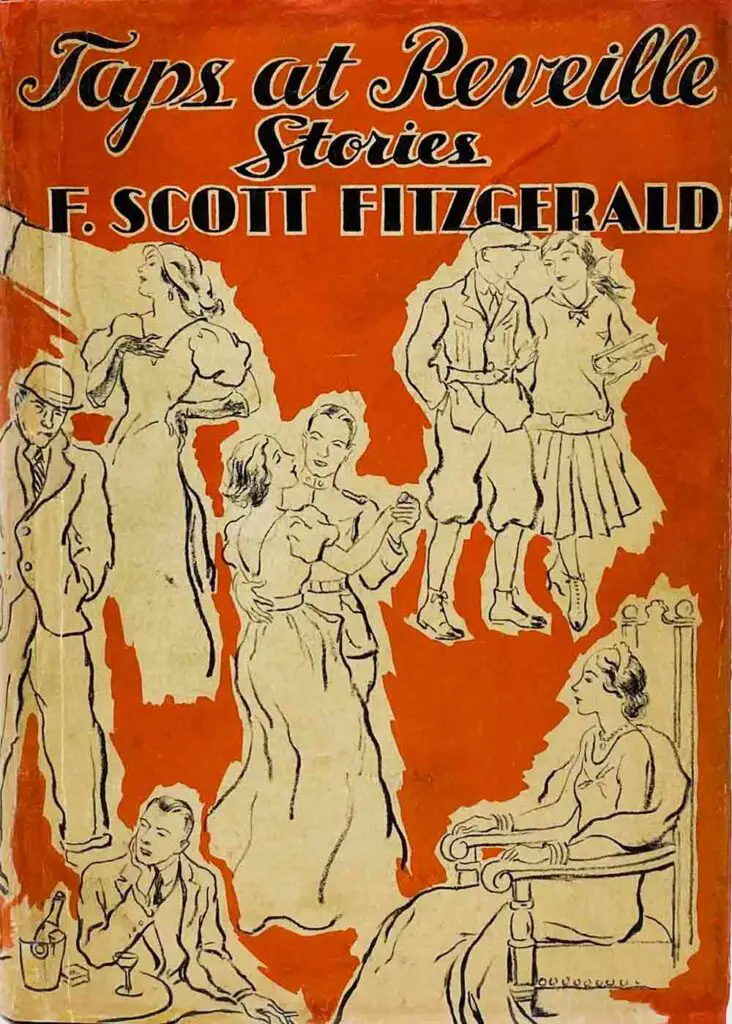 1. Synopsis
Taps at Reveille contain three parts, the first two being the Basil stories (about Basil Duke Lee) and the Josephine stories (about Josephine Perry), and the third contains other stories. The Basil and Josephine stories reflect the experiences of boyhood and girlhood, respectively, and how the two characters emerge from these defining childhood experiences.
2. Stories
Taps at Reveille contains the following short stories:
Stories about Basil Duke Lee:
1. "The Scandal Detectives"
2. "The Freshest Boy"
3. "He Thinks He's Wonderful"
4. "The Captured Shadow"
5. "The Perfect Life"
Stories about Josephine Perry:
6. "First Blood"
7. "A Nice Quiet Place"
8. "A Woman with a Past"
Others Stories:
9. "Crazy Sunday"
10. "Two Wrongs"
11. "The Night of Chancellorsville"
12. "The Last of the Belles"
13. "Majesty"
14. "Family in the Wind"
15. "A Short Trip Home"
16. "One Interne"
17. "The Fiend"
18. "Babylon Revisited"
3. Reception
Many critics felt that the quality of stories in Taps at Reveille was inconsistent. They felt that Fitzgerald needed to focus his writing more and not get carried away with imagery and descriptions. 
4. Frequently Asked Questions about Taps at Reveille
Which is the most popular story in Taps at Reveille?
Babylon Revisited.