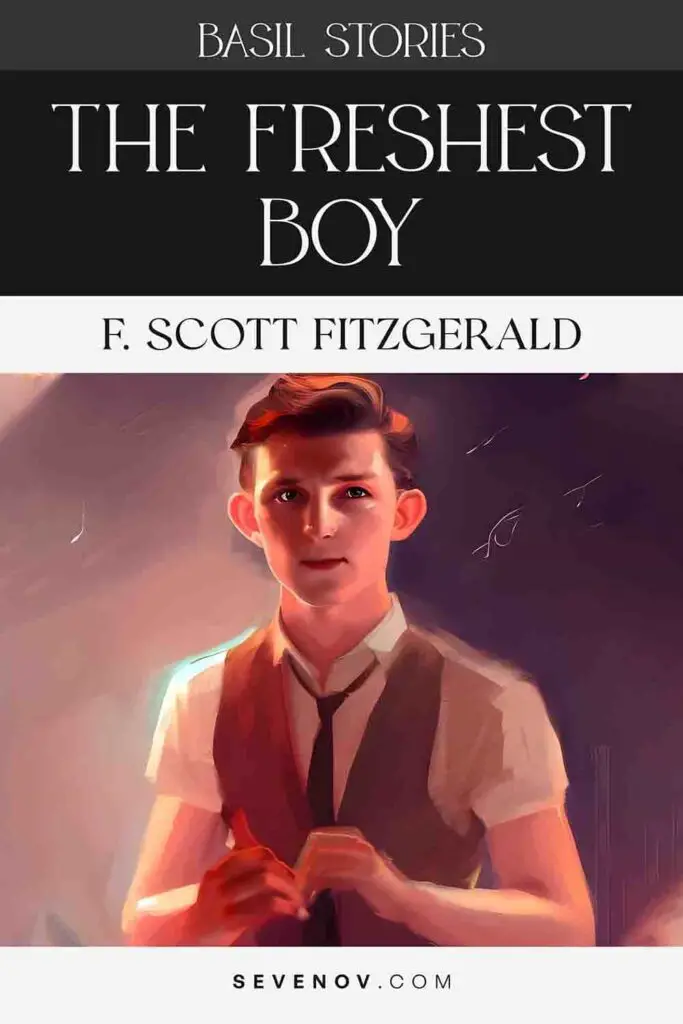 The Freshest Boy by F. Scott Fitzgerald
Author: Francis Scott Fitzgerald 
Published: The Saturday Evening Post (July 28, 1928), Taps at Reveille (1935)
Genre: Short Story
"The Freshest Boy" is a short story by F. Scott Fitzgerald published in The Saturday Evening Post on July 28, 1928, and Taps at Reveille in 1935. "The Freshest Boy" is part of the Basil Lee series.
1. The Freshest Boy Synopsis
"The Freshest Boy" revolves around a boy named Basil Lee who attends St. Regis School. The narrative follows Basil's struggles with loneliness, isolation, and self-esteem issues in the face of bullying and rejection from his peers. Despite his hardships, Basil clings to his dreams of playing football and attending Yale University. He receives a package of portraits of girls, finding solace in one named Babette. A trip to New York with a teacher, Mr. Rooney, brings both confrontation and a realization that he shouldn't let others dictate his aspirations.
2. The Freshest Boy Summary
Chapter 1
In a hidden Broadway restaurant, an eclectic gathering of society figures, diplomats, and underworld members fell silent as a masked man named Basil Lee, known as the Shadow, entered. He held them captive with a warning, then revealed his true identity and departed. Shifting focus, the narrative introduces two schoolboys, Basil and Lewis, on a train journey to an Eastern school. They clash over perspectives on school life, their conversation escalating until Basil recalls a humiliating incident from his past. Eventually, Basil's attention turns to football, and he enters a game that holds high stakes. As the story shifts again, Basil expresses his impatience for their destination.
Chapter 2
Basil Lee, a boy at St. Regis School, writes to his mother about his allowance and school activities. He plans to go to New York for a show but faces challenges due to his unpopularity. Meanwhile, he tries to gather boys to form a group for the trip. However, he faces rejection from his peers who mock him, intensifying his isolation. As he walks back to school, he overhears hurtful comments from another boy, Lewis Crum, further highlighting his ostracism.
Chapter 3
Basil Lee receives a package of color reproductions of Harrison Fisher girls' portraits, but his depression dulls his excitement. He pins six of them around his room and fixates on one named Babette. Overwhelmed with sadness, he sobs and fantasizes about revenge on those who mistreat him. Later, his roommate, Treadway, announces he's moving out, leaving Basil even more desolate. He turns to the picture of Babette for solace, expressing sympathy for her in his misery.
Chapter 4
Basil Lee accompanies Mr. Rooney, a teacher and football coach, to New York. Rooney has a grudge against Basil due to his behavior on the football field. During the train ride, Rooney lectures Basil about his attitude and lack of commitment. They watch a theater show together, and afterward, Basil tries to find Rooney, who has gotten drunk and passed out in a bar. Basil decides to help Rooney clean up and take him back to school. Along the way, Basil reflects on his own dreams and determination, realizing that he shouldn't abandon his goals because of others' opinions.
Chapter 5
Despite facing challenges and periods of isolation at school, Basil continued to persevere and make new starts in his academic journey. He struggled with forming good study habits, but he found motivation in his dreams of playing football and attending Yale University.
Over time, some of his classmates started to treat him better, and he even had a small breakthrough during a basketball game when his teammate Brick Wales used a nickname for him, "Lee-y." This simple act of acceptance and camaraderie had a profound impact on Basil, offering him a sense of belonging and hope for the future. It served as a reminder that small gestures can have a lasting impact on people's lives, even during their most challenging moments.
---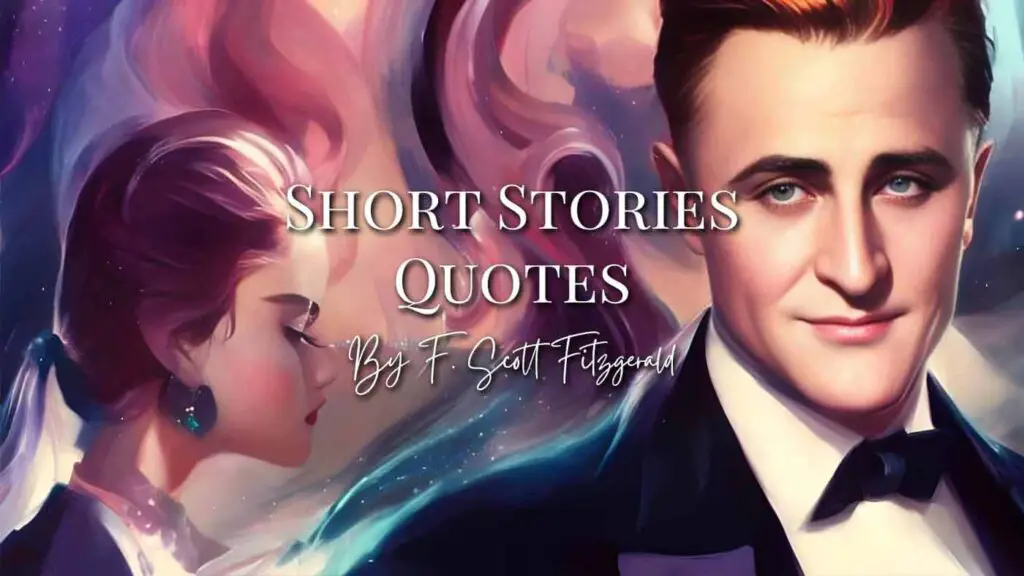 Recommended: Short Stories Quotes by F. Scott Fitzgerald