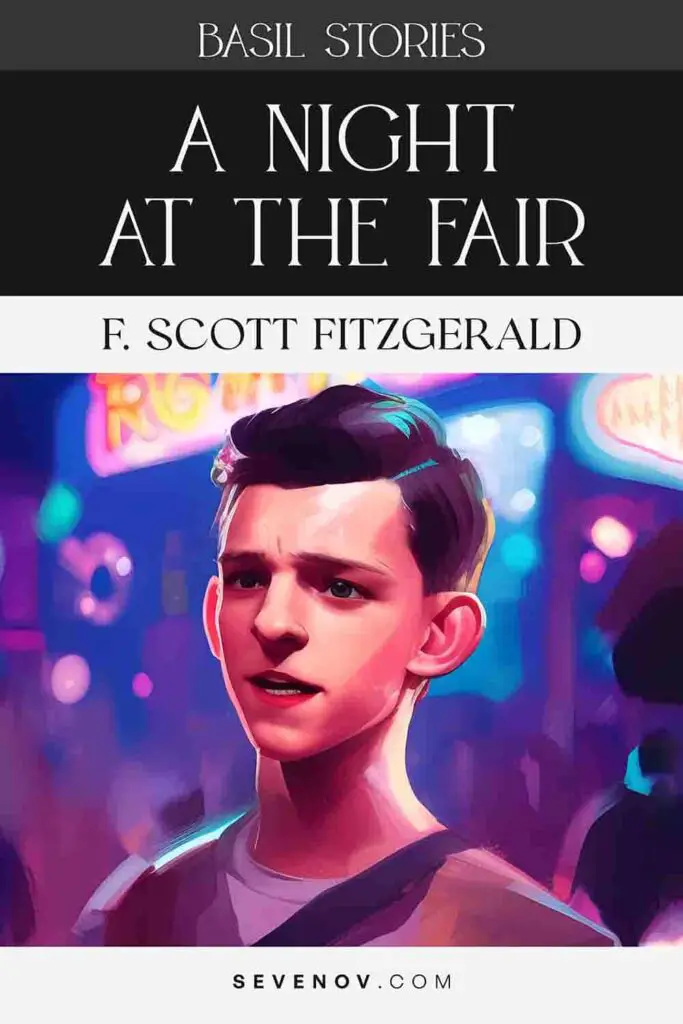 A Night At The Fair by F. Scott Fitzgerald
Author: Francis Scott Fitzgerald 
Published: The Saturday Evening Post (July 21, 1928)
Genre: Short Stories
"A Night at the Fair" is a short story written by F. Scott Fitzgerald in 1928 and published in The Saturday Evening Post in the same year. 
1. Synopsis
"A Night at the Fair" follows two friends, Basil and Ripley Buckner, who attend a funfair together. Throughout the night, Ripley repeatedly steals the girls that Basil is interested in. 
2. Story Summary
The story opens with Basil and Ripley making their way to the fair. They manage to find the company of some girls to explore the funfair with, but Ripley attracts the best-looking ones, leaving Basil without a partner. Ripley makes fun of Basil, saying that this is because he does not have long trousers.
The next day, Basil begs his mother for long trousers, and she relents. However, the trousers fail to arrive in time for his date with a girl named Gladys, and he turns her down out of embarrassment. Nevertheless, the trousers arrive just as Ripley reaches Basil's home to go to the fair with him. 
Ripley steals all the girls at the fair again, and Basil joins Gladys for the fireworks. As they are about to part ways, Gladys asks Basil to visit the fair the next day but asks him to bring one of his friends, Hubert Blair. Basil realizes that Gladys was simply using him to get Hubert's attention. 
3. Theme: Relationships
Fitzgerald explores the complicated and often manipulative side of friendships and love in A Night at the Fair. The protagonist Basil learns from the funfair that sometimes even friends will put you down to get ahead and that even those who show interest in you may have ulterior motives. 
4. Frequently Asked Questions about A Night at the Fair
Does Basil finally get a girl?
No, even though Gladys initially expresses interest in him, he realizes that she is simply making use of him to get to Hubert Blair.