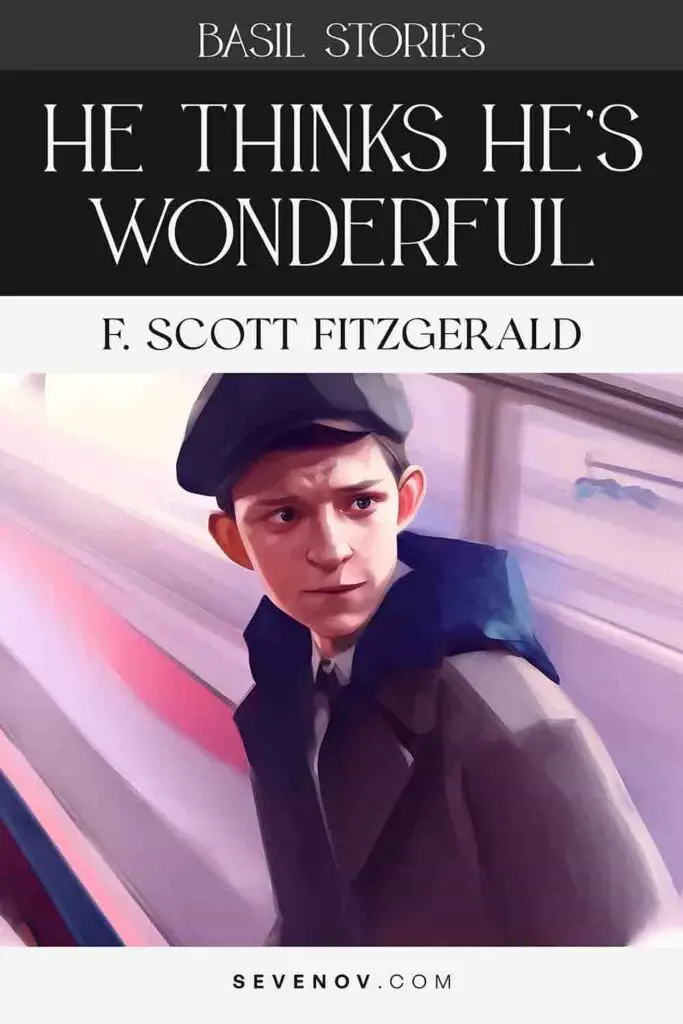 He Thinks He's Wonderful by F. Scott Fitzgerald
Author: Francis Scott Fitzgerald 
Published: The Saturday Evening Post (September 29, 1928), Taps at Reveille (1935)
Genre: Short Story
"He Thinks He's Wonderful" is a short story by F. Scott Fitzgerald published in The Saturday Evening Post on September 29, 1928, and Taps at Reveille in 1935. "He Thinks He's Wonderful" is part of the Basil Lee series.
1. He Thinks He's Wonderful Synopsis
"He Thinks He's Wonderful" follows Basil Duke Lee's summer experiences, capturing the complexities of adolescence. Basil's journey begins with a trip westward with friends, navigating the tension between introspection and competitiveness. In encounters with Margaret Torrence, his humility and personal growth shine through. As he gains popularity among girls, a party reveals secrets and crushes. Car ownership becomes essential for social inclusion, and Basil's isolation grows as he struggles to connect with friends like Imogene and Joe. Basil's interactions with Minnie and his anticipation of a reunion in Glacier National Park add a romantic touch. The narrative explores themes of identity, change, and the challenges of youth, portraying Basil's evolving perspectives and emotional landscape.
2. He Thinks He's Wonderful Summary
Chapter 1
After finishing his college-board exams, Basil Duke Lee and five friends from St. Regis School embarked on a journey westward. As his companions gradually departed for various destinations, Basil found himself alone, relishing the tranquility he craved. Despite a challenging year at school, he wore an outdated hat and a too-short suit, torn between introspective contemplation and a competitive drive to succeed.
In Chicago, he encountered Margaret Torrence, a girl he had a connection with from the past. Their encounter was joyful, evoking memories of home and happier times. Their interactions revealed Basil's newfound humility, shaped by recent experiences. The train journey westward brought them closer as they discussed their lives and future plans. Basil shared a sincere compliment, declaring Margaret the prettiest girl in the city, before her mother interrupted their moment. Left alone on the train's platform, Basil experienced a peaceful contentment, looking forward to the undefined possibilities of tomorrow.
Chapter 2
At fifteen, the complexities of adolescence are hard to pin down, a transitional phase between boyhood and young adulthood. Basil Duke Lee's summer unfolds as he becomes a legend among girls due to an outpouring of admiration. A gathering at a friend's house leads to teasing games, where secrets and crushes are revealed, and Basil's popularity with girls becomes evident. After the party, he shares a quiet moment with Joe Gorman, a new friend, and offers advice about popularity and manners. However, their midnight stroll reveals the fleeting nature of his earlier revelations as they become lost in the whimsy of the night. Joe is left resentful of Basil's perceived arrogance.
Chapter 3
As summer arrives, owning a car becomes crucial in Basil's social circle. Fun requires distance, and walking is replaced by car rides. Ownership confers power, forming dependent groups around car owners. Basil's attempts to join outings with friends like Imogene and Joe reveal his growing isolation. He accompanies Imogene to a dance at the lake but struggles to connect, overloading the conversation with self-centered talk. During a Grizzly Bear dance intermission, he learns that his reputation has shifted from admired to arrogant, blamed on his verbosity. Margret discloses Joe's gossip about Basil thinking he's wonderful. Deflated and betrayed, Basil decides to leave the dance early and departs with a sense of melancholy and wounded pride.
Chapter 4
Ermine Gilberte Labouisse Bibble is sent to Southampton to distract from love. She becomes engaged quickly. Minnie, a charming girl, sparks Basil's interest. They share time and moments together. Basil admires Minnie's smile. They try to find time alone, fostering affection. Basil's meeting with Minnie's family goes well. Bill, their host, gives them space. Basil and Minnie grow closer during activities. Minnie surprises Basil with an invitation to Glacier National Park. Their departure is joyful. Basil feels they might never meet again. Minnie assures a winter reunion. Basil waits for Minnie's call, but her plans change, leaving him despondent. He turns to his electric car. Imogene joins him for a drive.
---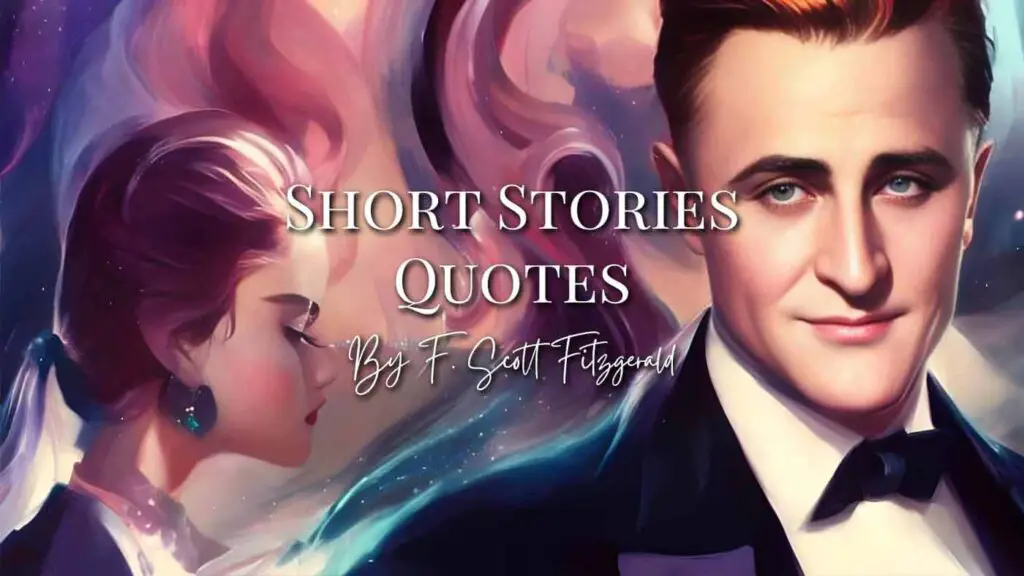 Recommended: Short Stories Quotes by F. Scott Fitzgerald