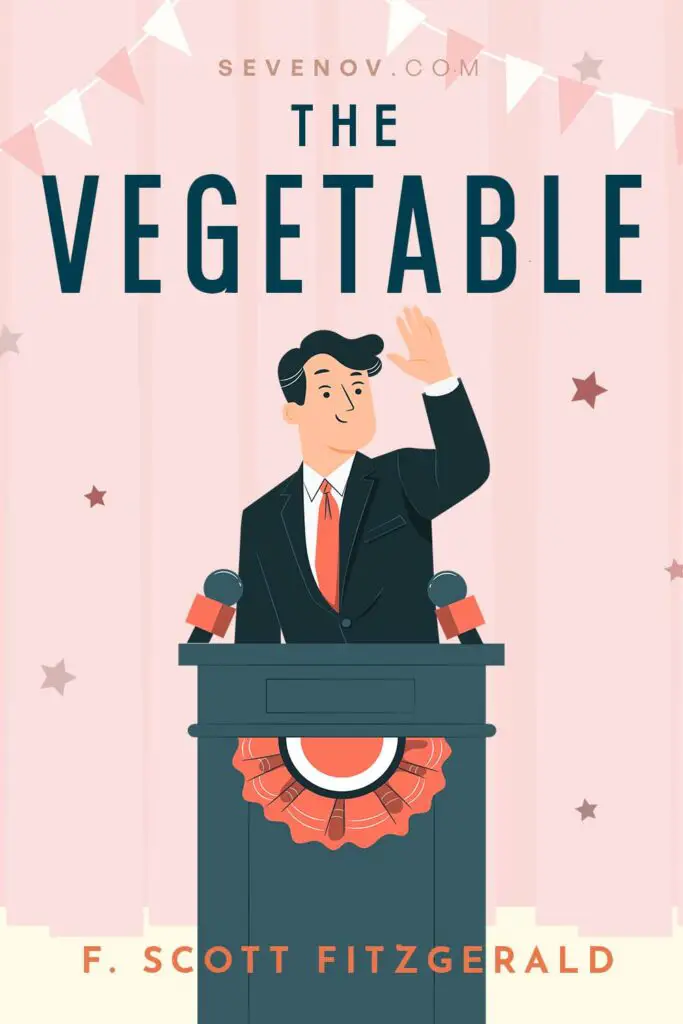 The Vegetable; or, From President to Postman by F. Scott Fitzgerald
Author: F. Scott Fitzgerald
Published: 1923
Genre: Comedy, Political Fiction
The Vegetable; or, From President to Postman, also commonly known as The Vegetable, was written and published by F. Scott Fitzgerald in 1923. It is his solo screenwriting attempt, adapted from one of his short stories.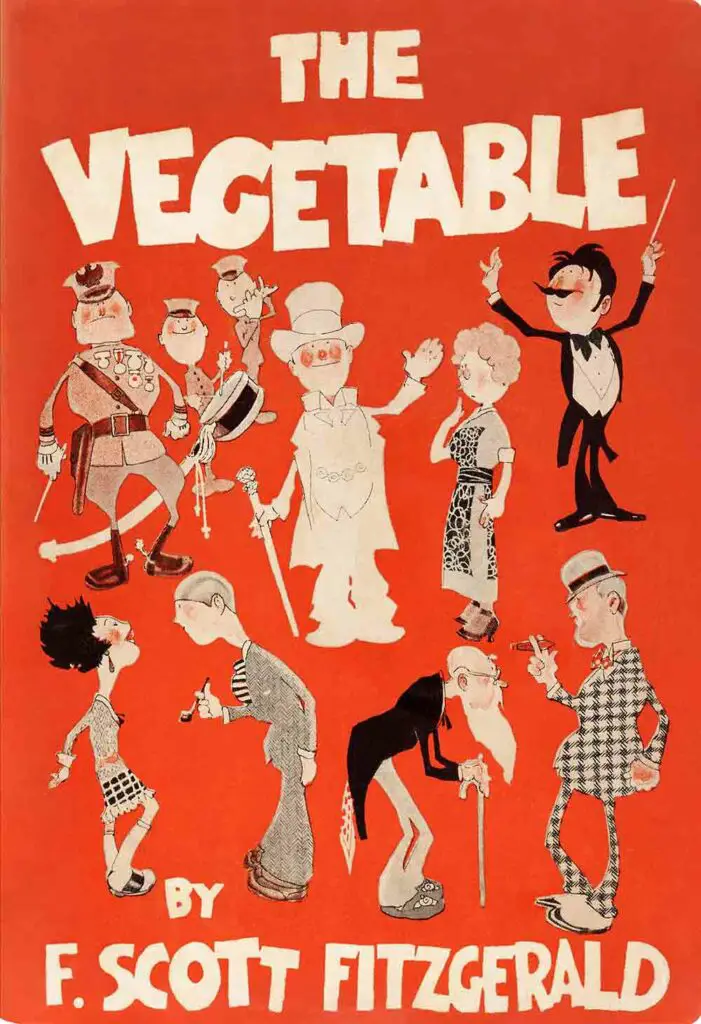 1. Synopsis of The Vegetable; or, From President to Postman
The 'Vegetable' in this play refers to none other than our protagonist, Jerry Frost. The slang refers to someone who "…doesn't want to get on in the world, to make a million dollars, and maybe even park his toothbrush in the White House, hasn't got as much to him as a good dog has – he's nothing more or less than a vegetable." Essentially, he's a useless and unmotivated man. Jerry is a railroad clerk whose lack of ambition annoys his wife, the overbearing and snappy Charlotte. We then learn that Jerry dreams of being a postman. 
2. Story Summary
2.1. Act One
The play opens in Jerry's home, where Jerry receives a phonograph call from someone before he and Charlotte get into a petty argument about whether she fetched the newspaper. Soon, several characters stop by Jerry's house, including his elderly father, Dada, his sister-in-law Doris, a mock flapper, and a bootlegger named Snooks. Snooks serves Jerry a drink which makes him drunk, and Jerry hallucinates that he is the president of the United States.
2.2. Act Two
In the second act, Jerry, now president,  is faced with numerous difficulties, including the desire for war and an impeachment motion from the state of Idaho over his father's appointment as Secretary of the Treasury. By the end of this act, Jerry is ousted from office and impeached. 
2.3. Act Three
In Act Three, Jerry has vanished since the night of his dream or hallucination. As the play's subtitle suggests, Jerry successfully gains true happiness as a postman.
3. Themes
3.1. Social Class and Wealth
In Jerry's dream, in which he is President, he discovers that Dada has destroyed all of the Treasury's funds. Dada feels he has saved the nation because he has internalized the Biblical proverb that rich men enter heaven. It reflects the discussions and portrayals of social class in many of Fitzgerald's other novels, where the rich and poor are shown to come into conflict.
3.2. Politics
Full of political satire, many characters are parodies of or inspired by actual political figures. Jerry Frost's time in the presidency is inspired by Warren G. Harding, who served as president when Fitzgerald penned the play. Harding was an amicable Ohioan who managed to win the presidency in some mysterious way. He was thought of as being a relatively common and straightforward man. Harding's presidency was not any better than Jerry Frost's, despite the latter being a fictional character. At that time, the Secretary of the Interior was found to have accepted payments from oil firms in the Teapot Dome scandal.
4. Reception
A common criticism of Fitzgerald's writing was that it lacked elements appropriate for the stage. However, his talent for writing novels and short stories was undeniable. As one critic stated: "he created commercially successful stories; he knew how to structure a scene; and his language, at least in his best novels, was smart, intelligent, and evocative." Unfortunately, several reviewers thought the piece lacked direction.
5. Frequently Asked Questions about The Vegetable; or, From President to Postman
What is 'The Vegetable' in the story?
'The Vegetable' here refers to Jerry Frost and is slang for someone who is unambitious and lazy. 
Does Jerry fulfill his dream of being a postman?
Yes, near the end of The Vegetable; or, From President to Postman, after he is impeached and removed from office, it is implied that Jerry becomes a postman.