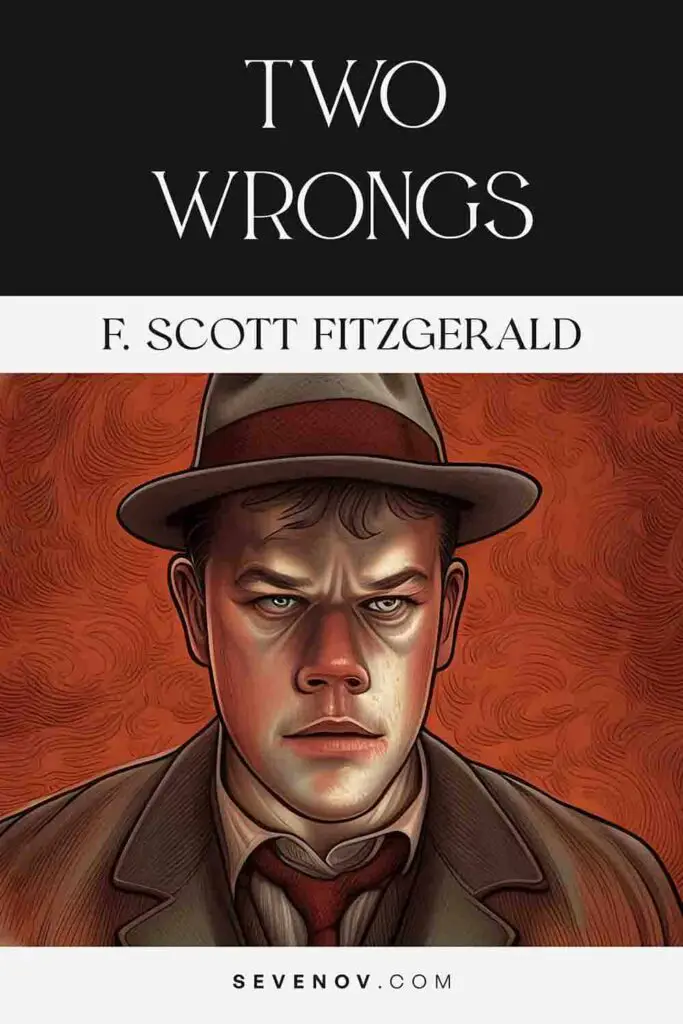 Two Wrongs by F. Scott Fitzgerald
Author: Francis Scott Fitzgerald 
Published: The Saturday Evening Post (January 18, 1930)
Genre: Short Story
"Two Wrongs" is a short story by F. Scott Fitzgerald published in The Saturday Evening Post on January 18, 1930.
1. Two Wrongs Synopsis
"Two Wrongs" follows the life and choices of Bill McChesney, a theater producer. It delves into his successes, relationships, and the consequences of his actions. His interactions with various people, including an aspiring actress named Emmy, reveal his complex personality and the impact he has on others. As the story progresses, Bill's life takes unexpected turns, including health issues and strained relationships.
The narrative explores themes of ambition, love, regret, and the pursuit of one's dreams. The characters' choices and the events they face reflect the challenges and complexities of human desires and the consequences of our actions. The story also highlights the contrast between personal aspirations and the obligations that life presents, prompting introspection and growth among the characters.
2. Two Wrongs Summary
Chapter 1
Bill McChesney, a confident and aspiring theater producer, shows off his expensive shoes to Mr. Brancusi. They discuss Bill's successes in show business and his confidence in his abilities. An interruption occurs when a red-haired girl enters, seeking a role in one of Bill's plays. He's initially dismissive but later invites her to lunch. They talk about their backgrounds, and Bill invites her to his apartment. Despite her reservations, he tries to kiss her, and she questions his offer of a job. He arranges an opportunity for her in a play and dismisses her with a mix of arrogance and generosity.
Chapter 2
During rehearsals, Bill McChesney, a successful theater producer, appears confident but is actually uncertain about his success. He socializes with wealthy people over weekends and is known for his good looks, success, and Harvard education. He's engaged to Irene Rikker, but their relationship is strained. Emmy Pinkard, a woman with limited resources, enjoys her time with a friend and is introduced to Bill. Bill flirts with Emmy playfully and helps her secure a role in a play.
During the play's Atlantic City performance, tensions rise between Bill and Irene's co-star, Frank Llewellen. Bill's altercation with Llewellen bruises his face, but the incident ultimately strengthens the show's prospects. Emmy admires Bill's handling of the situation. Bill's interest in Emmy grows, and they marry in June after the show's successful run.
Chapter 3
Two men, Hubbel and Brancusi, discuss a friend named Bill McChesney who is a successful American theater producer in London. Bill has been staying in London, enjoying popularity among aristocrats, despite having a wife and child in America. Hubbel questions why Bill prefers London over his successful career back home. Brancusi defends Bill, mentioning his connections with high society. McChesney arrives and they talk about his achievements, past conflicts, and success in London.
Bill's behavior becomes more erratic, with heavy drinking and socializing, and he grows distant from his wife, Emmy. He has an affair with Lady Sybil Combrinck, a British aristocrat. Bill's life takes a turn for the worse as he's snubbed by Lady Sybil, leading to a drunken escapade. Meanwhile, Emmy is in the hospital, having lost a stillborn child. Bill rushes to her side, and despite their strained relationship, they share a moment of understanding and connection.
Chapter 4
Emmy, a dancer, dreams of pursuing her passion for dance, a desire originally planted by her teacher. She envisions dance as a form of artistic expression. Meanwhile, her husband Bill, a theater producer, faces challenges in his career due to his reputation. He learns of a severe health issue involving his lungs and is advised to go to Denver for treatment.
Despite Emmy's burgeoning dance career, she decides to accompany him. However, Bill insists that she should stay and pursue her dreams, realizing that he is the reason for their separation. He leaves for Denver alone, recognizing the consequences of his choices. As he departs, Emmy hesitates about staying or going back to him, but ultimately follows her dreams. In the train, Bill realizes the depth of his loss and the cost of his actions. He accepts responsibility for his choices and seeks solace in the idea of fate.
---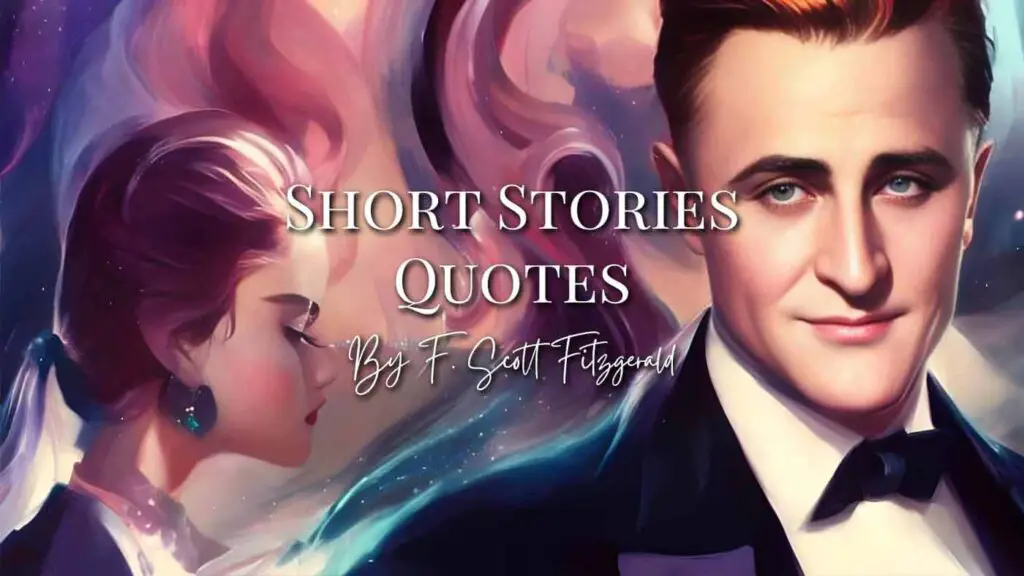 Recommended: Short Stories Quotes by F. Scott Fitzgerald