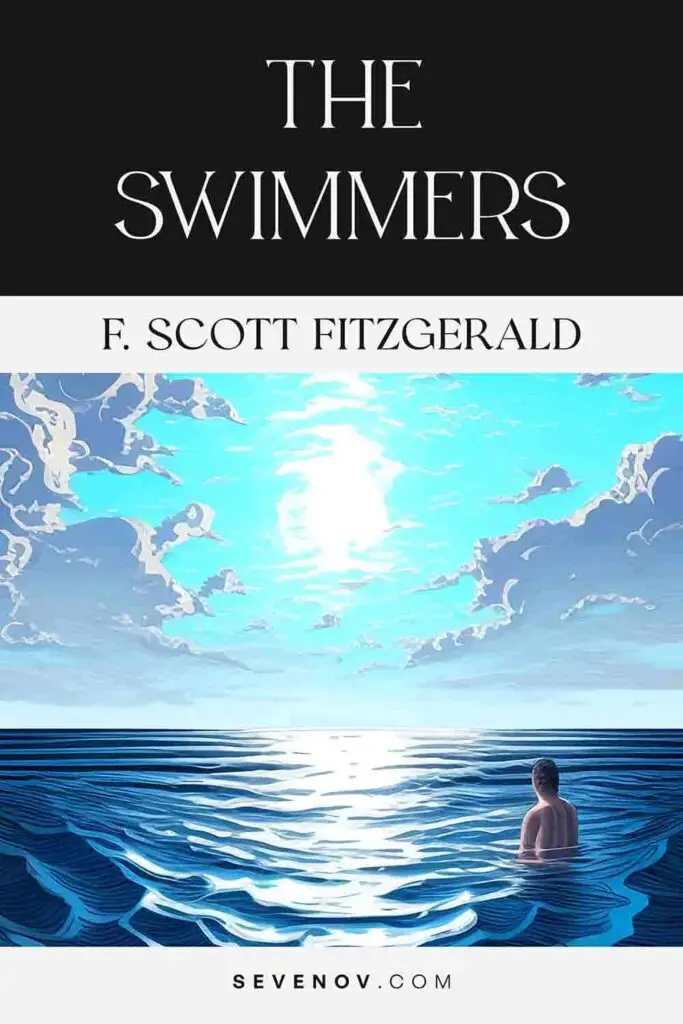 The Swimmers by F. Scott Fitzgerald
Author: Francis Scott Fitzgerald 
Published: The Saturday Evening Post (Oct 19, 1929)
Genre: Short Story
"The Swimmers" is a short story by F. Scott Fitzgerald published in The Saturday Evening Post on October 19, 1929.
1. The Swimmers Synopsis
"The Swimmers" follows Henry Marston, an American man in Paris, as he navigates personal struggles and pivotal moments. Marston faces marital issues with his wife, Choupette, and undergoes a breakdown after discovering her infidelity. He learns to swim with the help of an American girl at the beach. Later, Marston confronts challenges related to divorce, child custody, and his wife's lover, Charles Wiese. 
2. The Swimmers Summary
Chapter 1
Amid the June heat, an American man named Henry Marston inhales the odorous gasoline exhaust in a Paris square, feeling a sense of impending dread. He remembers a sign for "1000 Chemises" as he contemplates his life. Henry converses with Judge Waterbury about a job offer in Richmond, but his heart is set on staying in France. At home, he finds his wife, Choupette, with another man, and a shock leads to his collapse.
Doctor Derocco examines him, and Henry's recovery is slow. He takes his sons to the seashore, where he observes an American girl swimming confidently. However, when a distress call emerges from the sea, Henry rushes to save a drowning swimmer. In the chaos, Choupette anxiously watches, and both the girl and Henry are brought to shore, the latter saved by those who can swim.
Chapter 2
Henry learns to swim and bonds with the girl on the beach. He decides to return to America with his family for better prospects despite initial resistance from Choupette. Henry's longing for financial success in the US and his desire for a new start lead to their decision. The prospect of modern amenities and the island's sight reinforces Henry's choice.
Chapter 3
Almost three years later, Henry Marston, now older and heavier, informs Judge Waterbury of his resignation from his job at Calumet Tobacco Company and his intention to go to the shore to swim. He has a strained conversation with Choupette and Charles Wiese about divorce, child custody, and Wiese's love for Choupette. Wiese reveals that he possesses a document declaring Henry mentally unstable. They end up stranded at sea on a boat due to an engine failure. As the boat drifts away, Henry refuses to save them unless Wiese signs papers relinquishing his claim to the children. Wiese agrees, and Henry swims to safety, leaving them stranded.
Chapter 4
In October, Henry leaves his sons at school and sets sail for Europe on the Majestic. He feels grateful for the opportunities America has given him and reflects on the enduring spirit of the nation. He encounters the girl from earlier on the ship, and they discuss swimming. He asks her to dinner, realizing that America's essence is complex and harder to define than France or England.