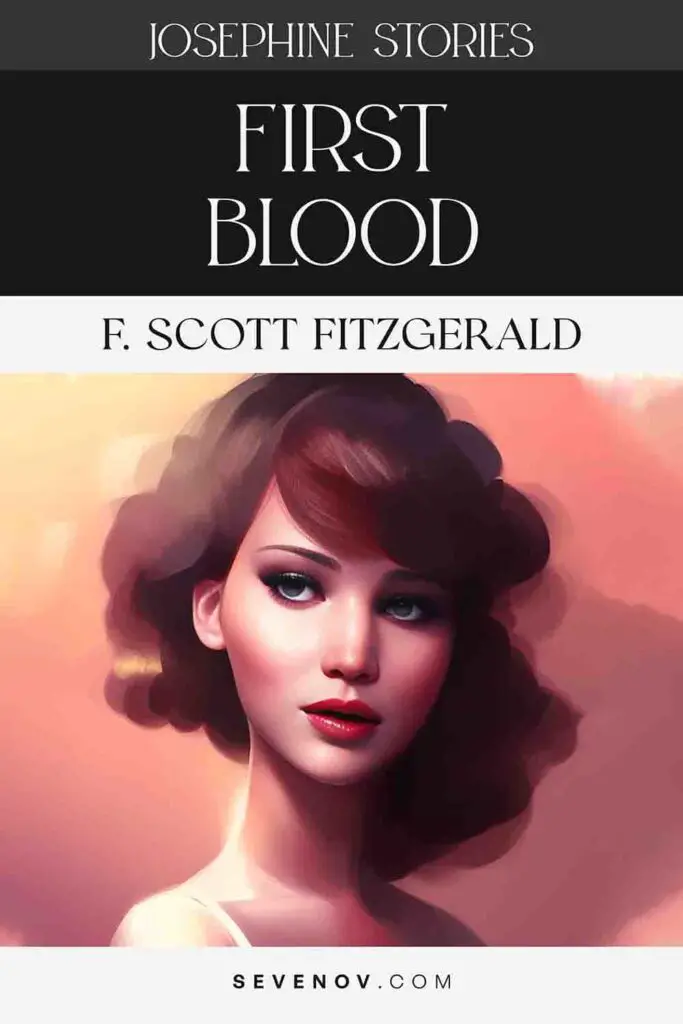 First Blood by F. Scott Fitzgerald
Author: Francis Scott Fitzgerald 
Published: The Saturday Evening Post (April 5, 1930), Taps at Reveille (1935)
Genre: Short Story
"First Blood" is a short story by F. Scott Fitzgerald published in The Saturday Evening Post on April 5, 1930, and Taps at Reveille in 1935. "First Blood" is part of the Josephine Perry stories.
1. First Blood Synopsis
The story follows Josephine, a young girl, through a series of interactions and events that shape her perceptions and emotions. It explores her infatuation with Anthony Harker and her brief romantic connection with him. The story delves into Josephine's struggles with her own desires, societal expectations, and the consequences of her actions. It also portrays her relationship with her family, particularly her mother and sister Constance. As the narrative progresses, Josephine experiences moments of disappointment, reflection, and personal growth. The story touches on themes of youth, love, reputation, and the complexities of navigating social norms. It showcases Josephine's journey of self-discovery and the challenges she faces as she grapples with her feelings and relationships.
2. First Blood Summary
Chapter 1
Josephine, a young girl, interacts with her mother and Mrs. Bray. A conversation about Josephine's childhood leads to a discussion about her age. Josephine then asks her mother for permission to go to the movies with a friend, but her request is denied. Frustrated, Josephine mutters an insult under her breath. The topic shifts to Anthony Harker, whom Josephine and her friend admire. Later, Josephine meets Travis de Coppet and Howard Page to go on an auto ride. While there, Travis's behavior disappoints Josephine, leading her to reflect on her desires and intentions. As she walks home, Josephine encounters her sister and a young man. She exchanges greetings with the man, leaving her intrigued by the encounter.
Chapter 2
Constance Perry voices concern about her sister Josephine's conceit and erratic behavior to their mother. They discuss the idea of sending Josephine to school in the East. Constance describes an incident at the Blackstone Hotel involving Josephine and Travis de Coppet, expressing annoyance. Anthony Harker's name comes up, and Constance and Mrs. Perry criticize Josephine's infatuation with him. Josephine enters the room, and her mother advises her about avoiding being laughed at.
Josephine becomes upset and eventually cries about feeling misunderstood. Later, Josephine reflects on her feelings for Anthony Harker and her decision to give him up. She meets Anthony at the Blackstone, and they dance. Josephine opens up to him, expressing her attraction and her family's disapproval. Anthony is both captivated and uneasy about their connection, as he contemplates their upcoming meeting.
Chapter 3
Anthony waits for Marice Whaley in a downstairs sitting room, where he reads a letter from Josephine. The letter expresses her feelings for him but lacks emotional maturity. Marice joins him, and they go to a matinee. Anthony contemplates his upcoming meeting with Josephine. Later, he meets Josephine, and they discuss their relationship. Anthony firmly ends things between them, leaving Josephine distraught.
Josephine attends a wedding where she observes the bride's genuine love and purity. At home, Josephine receives a letter from Anthony, declaring his love for her. She's overwhelmed with conflicting emotions, briefly considering sharing the letter with her friend Lillian but ultimately deciding not to. She tears up and burns the letter, intending to ignore it. She reflects on her actions and eventually falls asleep.
Chapter 4
Josephine's reputation remains unharmed after the Anthony Harker incident. Travis de Coppet defends her honor by beating those who gossip. Anthony's family insists he goes West due to his erratic behavior. Josephine tries to make amends with her family and become more responsible. She decides to attend Christmas dances after her mother encourages her. Josephine's bond with her mother strengthens as they prepare for her enrollment at the Breerly School in January.
Despite her sincere efforts to change, Josephine secretly meets Anthony after New Year's. He questions why she changed her feelings towards him. Josephine is unable to explain the depth of her emotions, concluding that her feelings were an accident that ended in his departure. As Josephine leaves with Ed Bement, she learns of a false rumor that she had married Travis de Coppet. Josephine is horrified by the rumor but doesn't reveal the truth about her adventure with Travis. Ed defends her innocence, realizing that Josephine's beauty makes such accusations seem implausible.
---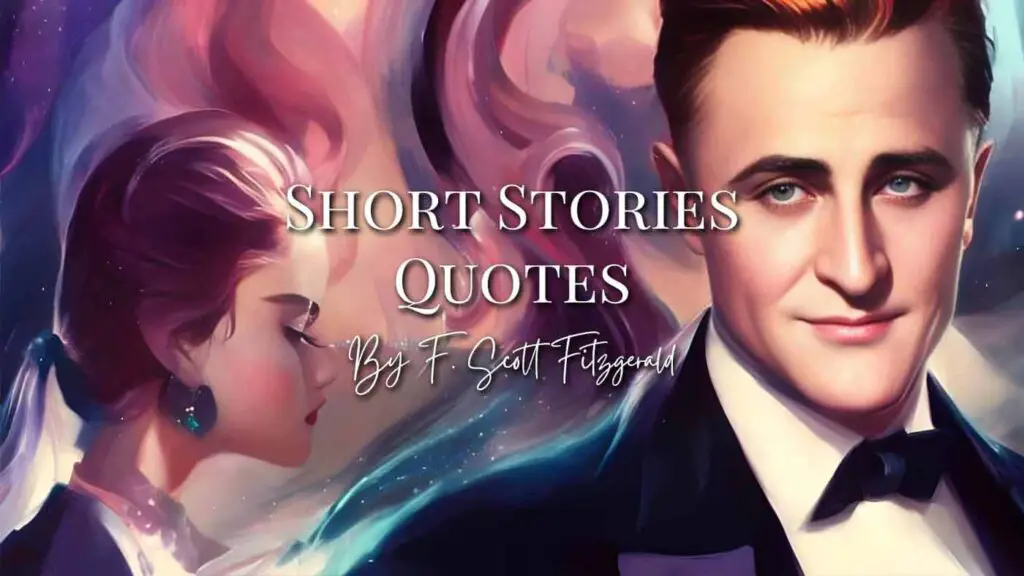 Recommended: Short Stories Quotes by F. Scott Fitzgerald