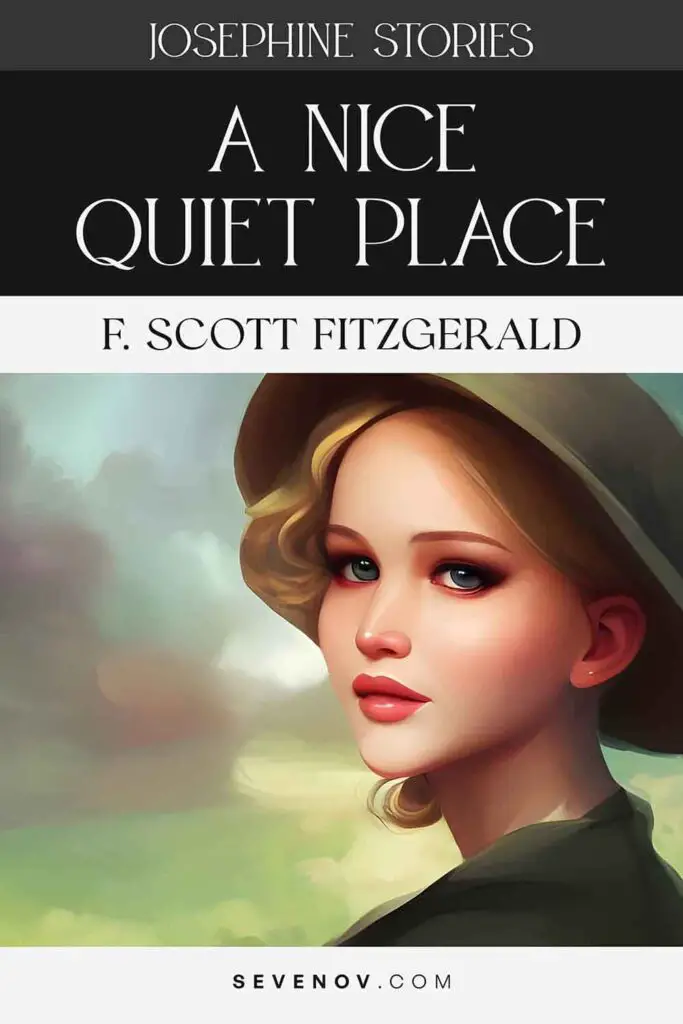 A Nice Quiet Place by F. Scott Fitzgerald
Author: Francis Scott Fitzgerald 
Published: The Saturday Evening Post (May 31, 1930), Taps at Reveille (1935)
Genre: Short Story
"A Nice Quiet Place" is a short story by F. Scott Fitzgerald published in The Saturday Evening Post on May 31, 1930, and Taps at Reveille in 1935. "A Nice Quiet Place" is part of the Josephine Perry stories.
1. A Nice Quiet Place Synopsis
"A Nice Quiet Place" follows Josephine's experiences and emotions during a summer. Initially infatuated with her crush, Ridgeway, Josephine is upset when she's forbidden to attend a dance with him. Plans to visit Lake Forest are replaced with a trip to Island Farms, leaving her disappointed. Despite trying to enjoy her time there, Josephine feels unfulfilled. She receives news that Ridgeway is interested in another girl, Evangeline, leaving her hurt.
An encounter with a mysterious young man outside her window intrigues her. She discovers he's married to a person of color, leading to a realization of his struggles. Josephine's impulsive actions create a reputation for her upon her return to Lake Forest, altering perceptions. At a wedding, she stirs drama and ultimately escapes to Island Farms, seeking a simpler life. Her mother eventually understands her decision.
2. A Nice Quiet Place Summary
Chapter 1
Josephine's summer is marked by dreams of her crush, Ridge. She writes a letter lamenting her mother's refusal to let her attend a freshman dance with Ridge due to her young age. She expresses her jealousy of other girls and their possible interactions with him. The narrative shifts to her anticipation of summer, which brings Lake Forest's charms and new cars. Josephine's mother proposes a change of plans, revealing that they'll be going to Island Farms instead of Lake Forest.
Josephine is distraught, believing it will lead to isolation and exclusion from her social circle. She argues against the idea, but her mother insists it's a nice place for activities like tennis and fishing. On the train ride, Josephine feels the injustice and ponders the gossip that's been plaguing her. She sees herself as misunderstood and yearns for love. As she sleeps, her mother watches her with a mix of tenderness and sadness.
Chapter 2
Josephine spends the summer in Island Farms after her plans to visit Lake Forest are changed. She's disappointed by the quiet and uneventful atmosphere, despite playing tennis with her cousin Dick. Josephine tries to help Dick improve, but he's uninterested. She yearns for love and connection, even writing to her crush, Ridgeway Saunders. A letter from her friend Lillian brings shocking news: Ridgeway is enamored with a girl named Evangeline Ticknor and wants to marry her. Josephine is hurt and humiliated, feeling abandoned. She writes a letter to Lillian, pretending not to care about Ridgeway's choice and exaggerating her summer fun. While composing the letter, she notices a handsome boy outside her window, capturing her attention.
Chapter 3
Josephine observes a handsome young man walking outside her window. He's tall, blond, and around nineteen, with a sad expression and striking blue eyes. He wears riding breeches, a blue chamois sweater jacket, and swings a crop. Josephine is captivated by this brief encounter, and the sight of him transforms her perception of the surrounding trees. She rushes to finish her letter to Lillian, describing the young man's appearance and her fascination with him.
Chapter 4
Josephine finds herself at the Dorrance house, and they talk about her impulsiveness. She admits her desire to be liked by him. However, he reveals he's already married, and his wife is colored. Josephine is taken aback, feeling sympathy for his situation. As she leaves, her cousin Dick follows her and asks her to kiss him to keep quiet about her nighttime rendezvous. Josephine agrees to his terms, and although it is not a romantic kiss, she finds the situation amusing and reflects on the anticlimactic nature of her summer.
Chapter 5
Josephine's return to Lake Forest sparks a change in perception about her. She adopts a more rebellious attitude, becoming the center of attention and playing with boys' feelings. At a wedding, she makes Ridgeway Saunders regret rejecting her, and learns that Sonny Dorrance, rumored to be married, is actually not. She decides to go back to Island Farms to escape the social scene. Constance's wedding is chaotic, with Josephine in the center of a dramatic incident involving Malcolm Libby. Josephine flees, later sending a note explaining her actions and desire for a simpler life at Island Farms. Her mother, despite initial concerns, sees the merits of her decision.
---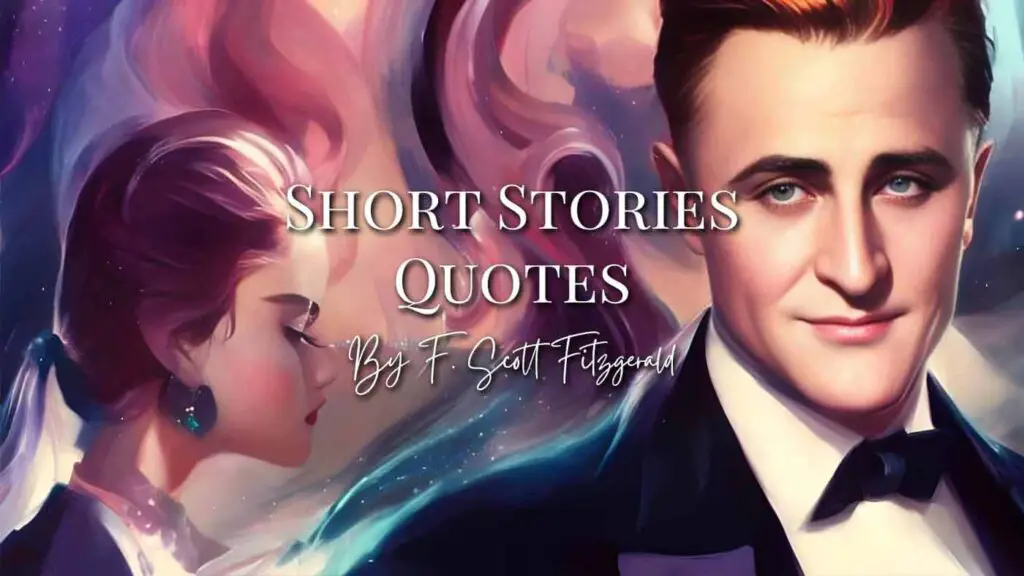 Recommended: Short Stories Quotes by F. Scott Fitzgerald