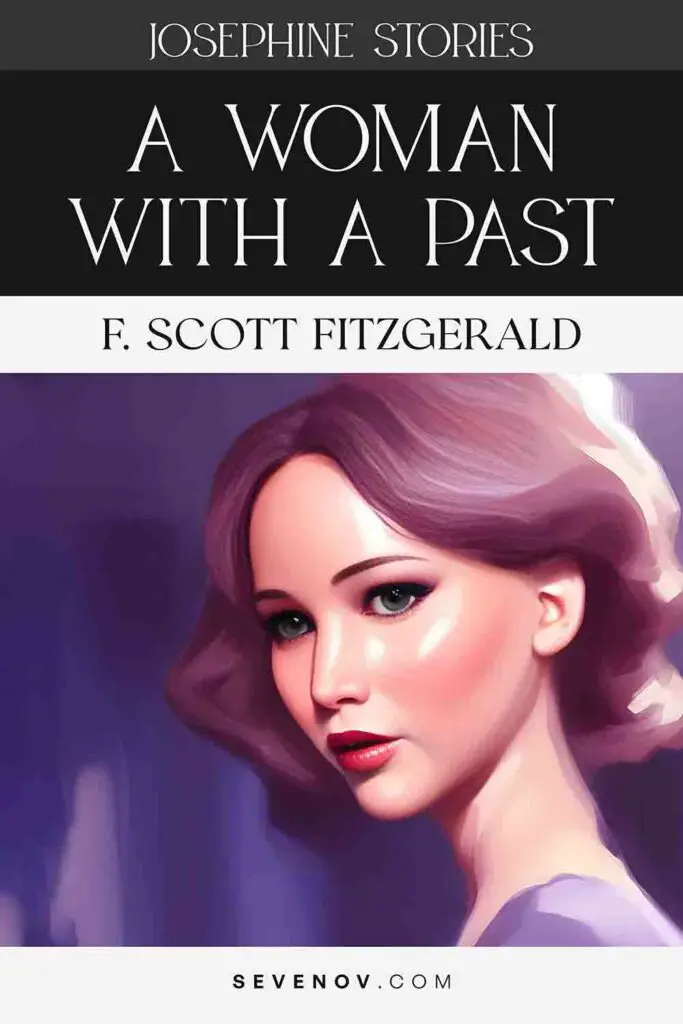 A Woman With A Past by F. Scott Fitzgerald
Author: Francis Scott Fitzgerald 
Published: The Saturday Evening Post (September 6, 1930), Taps at Reveille (1935)
Genre: Short Story
"A Woman With A Past" is a short story by F. Scott Fitzgerald published in The Saturday Evening Post on September 6, 1930, and Taps at Reveille in 1935. "A Woman With A Past" is part of the Josephine Perry stories.
1. A Woman With A Past Synopsis
"A Woman With A Past" follows Josephine's journey as she navigates romantic relationships and personal growth. While on a trip to New Haven, she becomes enamored with Dudley Knowleton's kind demeanor, sparking her interest in non-romantic connections. As she attends a prom and grapples with jealousy over Knowleton's interactions with Adele, Josephine's evolving views on relationships and popularity come to the forefront.
After a series of events at her school's dance, including being placed on probation and expelled due to a misunderstanding, Josephine finds herself at Hot Springs where she reevaluates her desires and expectations. Reconnecting with Knowleton, she realizes his feelings for another girl, prompting her to maturely discern between casual interests and meaningful connections. The story portrays Josephine's shifting perspectives on love, the complexities of relationships, and her personal growth.
2. A Woman With A Past Summary
Chapter 1
During a trip to New Haven, Josephine, Lillian, and Adele observe male students and flirt with them. Josephine, previously enamored with the idea of the city, is disillusioned by the men she encounters. In a sporting-goods store, they meet two men: Adele's friend, Mr. Waterbury, and Mr. Dudley Knowleton. Josephine notices Knowleton's open expression and kindness.
Adele introduces them, and Josephine and Lillian bombard Adele with questions about her relationship with Knowleton. Adele reveals that they are good friends and that he doesn't believe in romantic gestures. This concept fascinates Josephine, who has always believed that relationships should be romantic. She becomes interested in Knowleton and hopes he remembers her for the upcoming prom. That night, she wonders if her smile made an impression on him.
Chapter 2
For their first prom in New Haven, Josephine and Lillian attend with three young sophomores who founded the Loving Brothers' Association. The Sheffield fraternity tea boosts their confidence, and they enter the glittering prom with excitement. Josephine notices the event is orchestrated by men and feels the impact of male standards. Adele Craw, escorted by Dudley Knowleton, stands out. Josephine is intrigued by the importance of the girl accompanying a man and ponders the unfairness of popularity.
Knowleton cuts in on Josephine's dance, but she is disappointed when he leaves to attend to Adele's torn stocking. Later, he takes Josephine outside, where they discuss her changed views and values. They meet again, and Josephine senses that Knowleton might have figured out what happened with Book Chaffee in the locked room. Adele's praising of Josephine's virtue reinforces her jealousy. Josephine avoids confronting them and reflects on the shifting dynamics among men and women at the event.
Chapter 3
In the lead-up to an annual senior dance in early March, Josephine, a student at Miss Brereton's school, is caught in a web of events. She lies awake, reflecting on her changing outlook on life and relationships. She receives letters from a boy discussing baseball practice and plans for Easter. The dance takes place, and a group of junior girls, including Josephine, is placed on probation after being caught engaging in mischief. Josephine's reputation is further tarnished when she falls into a compromising situation with a visitor, Mr. Ernest Waterbury. She is ultimately expelled from the school.
Josephine spends time at Hot Springs and reconnects with Dudley Knowleton, a young man who had been kind to her. She hopes to form a deeper connection with him but discovers he's involved with another girl. Despite the setback, she learns to differentiate between casual interests and potential partners, gaining a mature perspective on relationships. 
---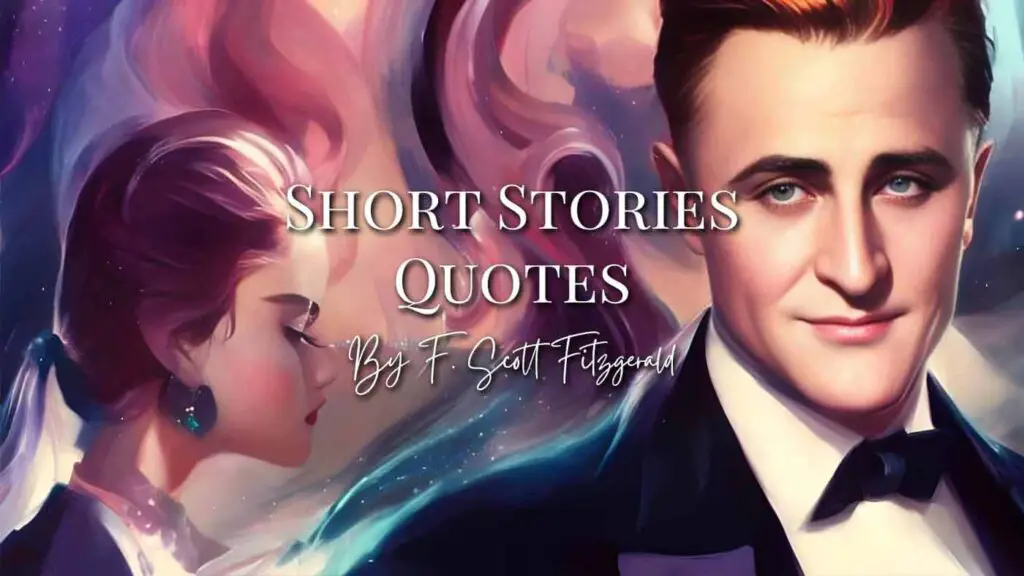 Recommended: Short Stories Quotes by F. Scott Fitzgerald