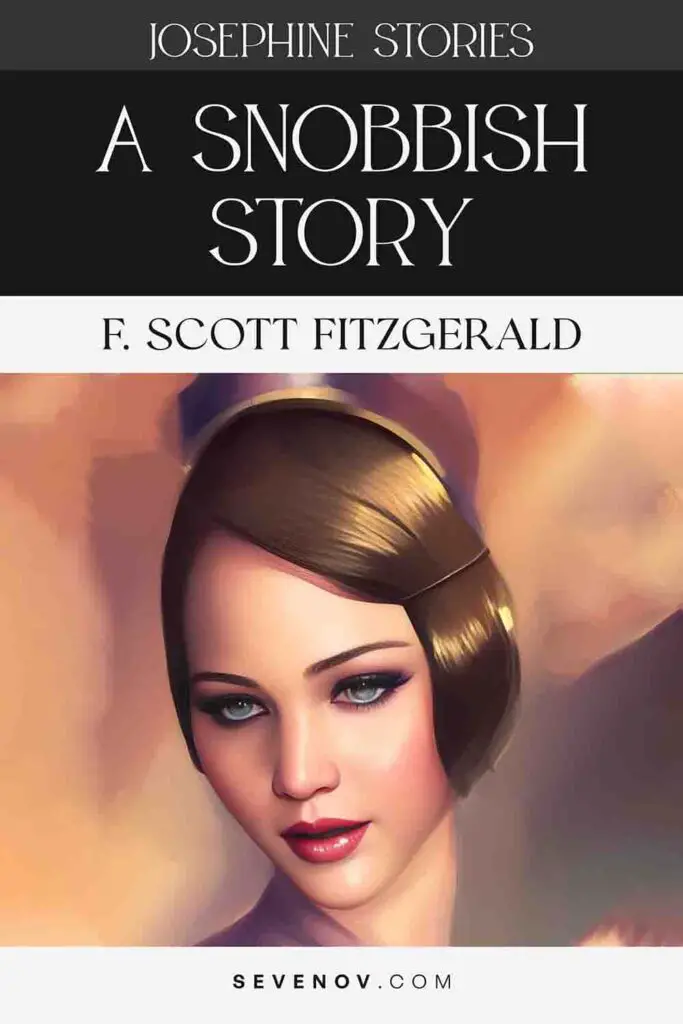 A Snobbish Story by F. Scott Fitzgerald
Author: Francis Scott Fitzgerald 
Published: The Saturday Evening Post (November 29, 1930)
Genre: Short Story
"A Snobbish Story" is a short story by F. Scott Fitzgerald published in The Saturday Evening Post on November 29, 1930. "A Snobbish Story" is part of the Josephine Perry stories.
1. A Snobbish Story Synopsis
"A Snobbish Story" follows Josephine Perry, a young woman from a wealthy background. After a scandal at her school, she navigates social scrutiny. At a tennis tournament, she meets John Boynton Bailey, a reporter aspiring to be a writer. They connect and discuss their dreams. Josephine learns about Bailey's play and contemplates acting in it. With her father's support, they plan to back the play financially.
However, Bailey's personal troubles surface when his wife attempts suicide. Josephine's family becomes involved, leading to revelations about her father's past affair. After turmoil, Josephine attends a tennis tournament and mistakenly consoles the winner. At a vaudeville show, she decides to align herself with the rich and powerful. The story explores Josephine's encounters, aspirations, and the complexities of relationships and social dynamics in her world.
2. A Snobbish Story Summary
Chapter 1
Young Josephine Perry's reputation faces scrutiny after a scandal at the Brereton School. Despite being removed from the school, her wealthy background protects her image. At a tennis tournament in Lake Forest, Josephine is approached by Mrs. McRae, who asks her to befriend her nephew, Donald. Josephine hesitates but agrees. Meanwhile, she notices a man, John Boynton Bailey, staring at her. He introduces himself as a reporter and reveals his ambition to become a writer. Josephine finds his imperviousness intriguing. They engage in conversation, with Bailey revealing his aspirations and Josephine discovering her interest in him.
When Mrs. McRae and Donald arrive, Josephine is no longer concerned about being seen with Bailey. The two plan to meet for lunch in Chicago the next day, solidifying their connection.
Chapter 2
Josephine and John Boynton Bailey meet for lunch in Chicago. They change their plans after seeing a less appealing restaurant and decide to dine at the old La Grange Hotel. During their meal, they discuss various topics including Bailey's aspirations as a writer and playwright. Josephine learns about his play "Race Riot" and how he's looking for a female lead. Bailey suggests that Josephine should consider the role, and she becomes intrigued by the idea. They talk about life and their mutual interests. Later, they attend a theater workshop meeting where Bailey's play is chosen for production.
An incident occurs involving a girl named Evelyn, who leaves the meeting in a huff. Bailey and Josephine decide to take a walk and continue their conversation. Bailey opens up about his marriage, which surprises Josephine but also adds to her attraction to him. They share a deeper connection, and their time together becomes more intimate. Meanwhile, Josephine's father, Herbert T. Perry, settles some financial matters with Josephine's aunt. He returns to Lake Forest, where he meets Josephine's mother, and they discuss the situation involving Josephine's brother.
Chapter 3
Three days later, Josephine approaches her father about backing a play, which surprises him. She explains that the play is a fine attempt and is part of English literature. She seeks financial support to prevent another backer from making changes that would ruin the play. Her father agrees to contribute a couple of hundred dollars, but she insists they need at least a thousand.
Meanwhile, John Bailey's wife causes drama, and Josephine is relieved he is free from her. Josephine arranges for John Bailey to meet her parents at their home. At lunch, her father likes John and offers to provide half the funds for the play, stipulating that Josephine's name isn't publicized and that she doesn't have any questionable roles. While they discuss the play, a local official arrives to deliver a message to John Bailey about his wife's suicide attempt, leading him to rush to the hospital.
Chapter 4
After John Bailey's departure due to his personal crisis, the Perrys regain their composure. They speculate about Josephine's involvement and become angry at John for visiting amidst his troubles. They question Josephine about her relationship with John, and she reveals that they had met when he spoke to her about his play. The Perry parents are relieved to learn that John's wife survived her suicide attempt. Josephine's parents admonish her for associating with the wrong crowd and getting involved with a married man. In a heated exchange, Josephine retorts, accusing her father of having relationships with other women outside his marriage.
Josephine's father, realizing the truth, laughs and decides to tell her a story. He then reveals his own past extramarital affair, leading Josephine to leave the house and attend a tennis tournament. There, she mistakenly consoles the tournament's loser, only to discover that he had actually won. Later, at a vaudeville show, Josephine sees John Bailey in the audience, looking sad. As the show progresses, she realizes her true place in the world and decides to align herself with the rich and powerful.
---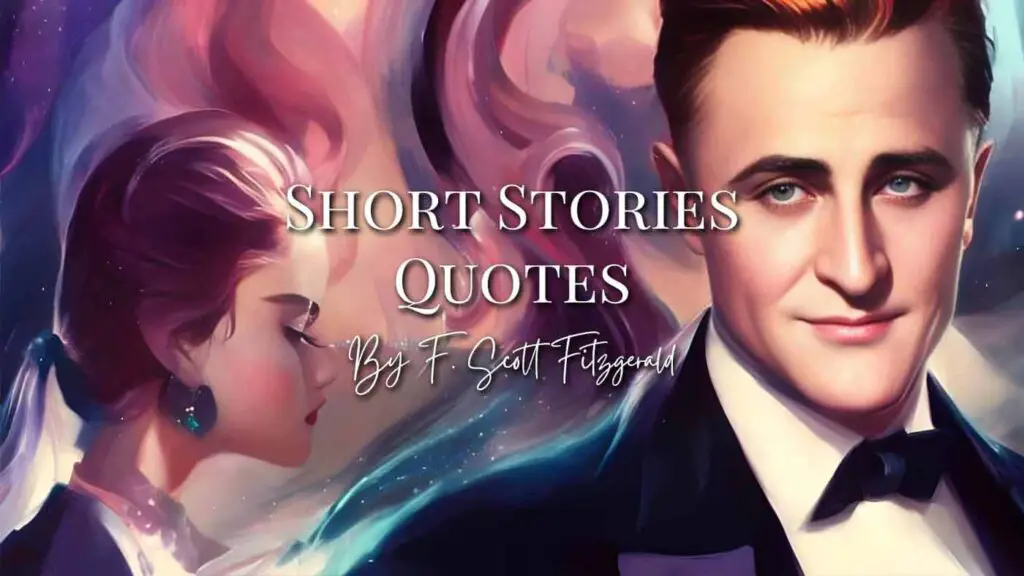 Recommended: Short Stories Quotes by F. Scott Fitzgerald