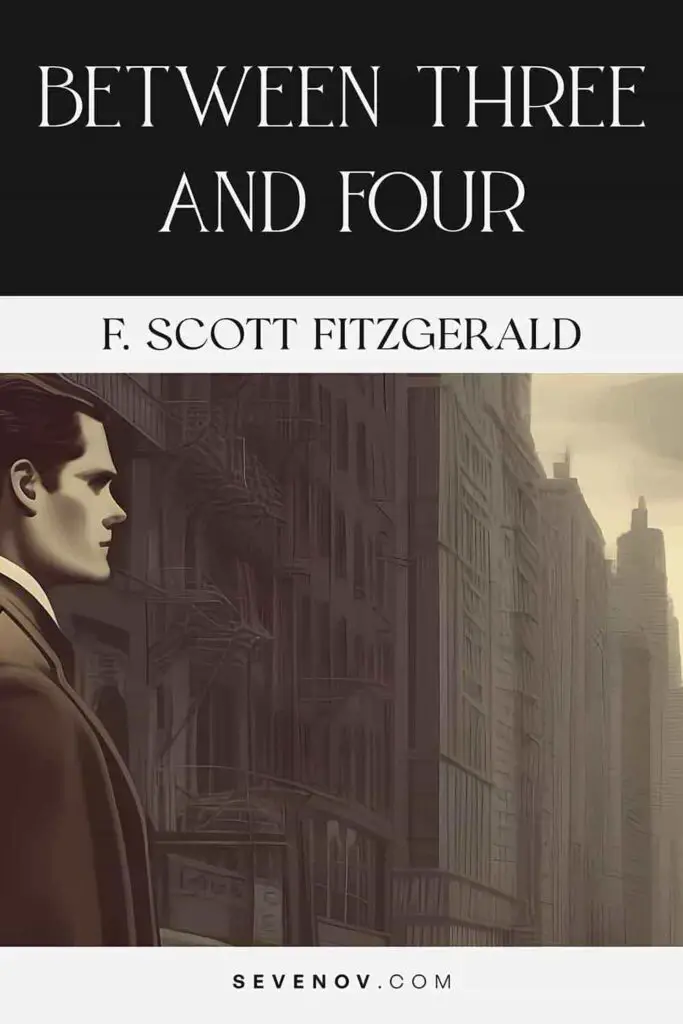 Between Three and Four by F. Scott Fitzgerald
Author: Francis Scott Fitzgerald 
Published: The Saturday Evening Post (September 5, 1931)
Genre: Short Story
"Between Three and Four" is a short story by F. Scott Fitzgerald published in The Saturday Evening Post on September 5, 1931.
1. Between Three and Four Synopsis
"Between Three and Four" revolves around Howard Butler's personal struggles and the societal challenges caused by financial difficulties. Amidst economic hardships, Butler grapples with his own insecurities and fears while managing an office affected by layoffs and pay cuts.
Former colleague Sarah Summer seeks his help, but he turns her away. Later, Butler witnesses Sarah's suicide and becomes haunted by guilt and internal turmoil. He experiences irrational fears, leading to a breakdown. The story captures the psychological impact of economic distress on individuals' lives, showcasing the complex interplay between personal struggles and broader societal issues. It delves into themes of guilt, regret, and the consequences of one's decisions in the face of adversity.
2. Between Three and Four Summary
Chapter 1
Amidst financial struggles and widespread discouragement, the story focuses on Howard Butler, who clings to the system's beliefs while facing personal and societal challenges. People are affected by money woes, leading to neurosis and breakdowns. Howard is quiet, lacking confidence, and loyal to the system. He manages an office branch suffering from layoffs and pay cuts.
Former employee Sarah Summer seeks re-employment. She's desperate due to her son's education costs. They reminisce, but Howard hesitates. Despite her competence, he rejected her advancement before. She requests a lower-paying job to support her son. He resists, recalling past feelings. She hints at suicide, alarming him. She leaves, planning to return if no opportunity arises. The narrative explores the consequences of Howard's decisions and the pervasive impact of economic struggles on individuals' lives.
Chapter 2
Howard Butler is struggling with his own inadequacies and neurosis amidst a challenging societal environment. Sarah Summer, a former colleague, seeks help but is turned away by Butler. Later, Butler learns that Sarah has committed suicide by leaping from a ninth-floor window. Guilt-ridden, he grapples with his feelings of responsibility and his own internal turmoil. The narrative captures Butler's inner conflict, haunted by his decision and his own insecurities. The story delves into the complexities of personal struggles within the broader context of a society facing economic hardships and mental distress.
Chapter 3
Butler is paralyzed by fear, believing a presence outside his office threatens him. He tries to stay still to keep safe but eventually regains rationality, attributing the terror to his own strained mind. He contemplates natural explanations and even the possibility of suicide. Looking out of the window, he struggles to connect with the people below. He then looks through the door's aperture and sees Sarah Summer's face. This realization triggers hysterical laughter. Later, he hears the door's hinges, realizes it's 4 o'clock, and questions the receptionist, who reports no visitors. He is relieved to find the chair empty and laughs again, but his internal turmoil remains.
Chapter 4
Butler takes a bromide to sleep after a troubling day, and his reasoning returns with dawn. He goes to the office despite feeling unwell. Mr. George Eddington questions him about recent events. Later, Butler becomes increasingly anxious, and a wave of terror overcomes him.
He finds himself back at the office, looking through the door, and sees Sarah Summer waiting. He tries to confirm her presence with the receptionist but is told no one is there. He sees Sarah again, and this time she rises and approaches him, causing him to recoil. He slams the door shut, and in a state of panic, he rushes out of his office window. He is engulfed in his fears and ends up taking his own life.
Chapter 5
Mrs. Summer responds to a summons from Mr. Eddington, who informs her that Butler is being let go and that they never intended to dismiss her. She explains her fainting spell from the previous day. As they talk, a policeman and a crowd of onlookers enter the office, prompting Eddington to inquire about the situation.
---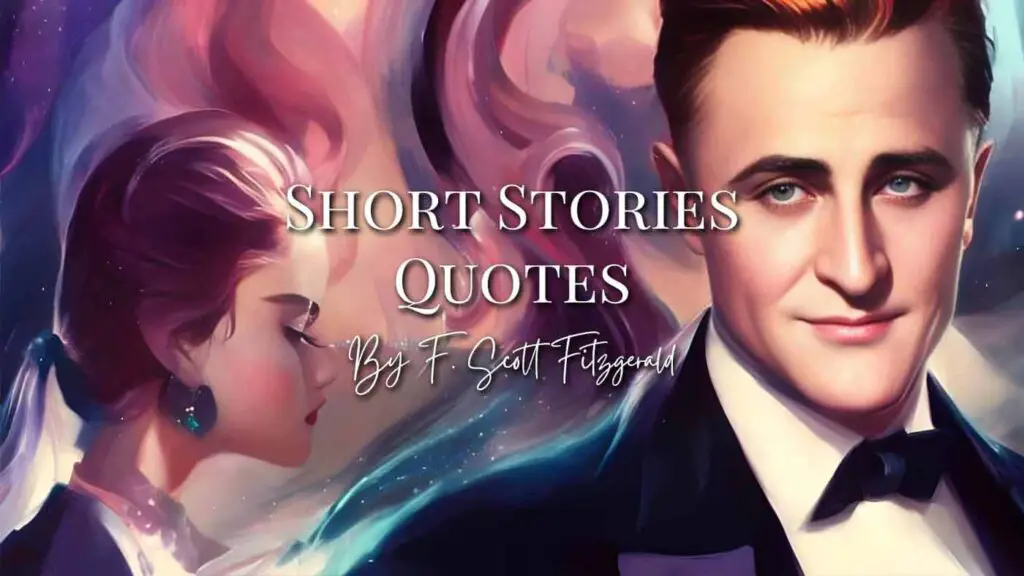 Recommended: Short Stories Quotes by F. Scott Fitzgerald