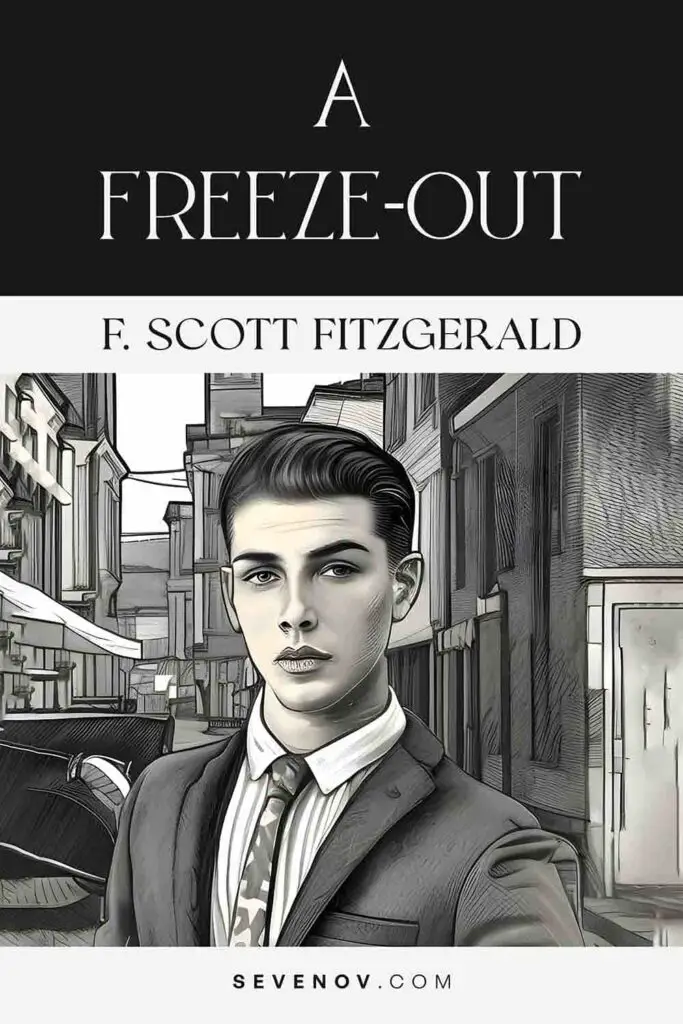 A Freeze-out by F. Scott Fitzgerald
Author: Francis Scott Fitzgerald 
Published: The Saturday Evening Post (December 19, 1931)
Genre: Short Story
"A Freeze-out" is a short story by F. Scott Fitzgerald published in The Saturday Evening Post on December 19, 1931.
1. A Freeze-out Synopsis
"A Freeze-out" follows Forrest Winslow as he navigates a summer filled with enchantment, love, and moral dilemmas. The arrival of spring heralds his fascination with a mysterious girl he meets at a music store and his passion for golf. Yet, Forrest is torn between his family's disapproval of Chauncey Rikker, a man with a criminal past seeking acceptance in prestigious clubs, and his own changing principles.
Attending the Rikkers' grand dance, Forrest is drawn to Alida, Chauncey's daughter, despite his family's opposition. As their relationship deepens, Forrest and Alida decide to marry, causing further controversy. On the day of the wedding, Forrest's father confronts his conflicting feelings and decides to attend, while Forrest's great-grandmother offers her support to Alida. The story explores societal judgment, personal connections, and the complexities of family loyalty.
2. A Freeze-out Summary
Chapter 1
As spring arrives, Forrest Winslow is captivated by the promise of summer and a mysterious girl he encounters at a music store. The enchantment of summer is amplified by his love for golf. However, Forrest's life is intertwined with the dilemma of Chauncey Rikker, a man with a criminal past, seeking acceptance into a prestigious club. While Forrest's father opposes Rikker's membership, Forrest wrestles with his own principles, leading to a decision that challenges his family's values and his own perceptions. In this vibrant season, secrets and moral dilemmas unravel against the backdrop of change and tradition.
Chapter 2
Amidst public controversy, Chauncey Rikker is admitted to exclusive clubs. While disapproval simmers, the Rikkers plan a grand dance. Forrest Winslow's curiosity gets the better of him, and he attends the event. He's struck by Alida Rikker's beauty but conflicted by his family's stance against her father. Forrest's emotions oscillate, and he grapples with societal judgments.
At another dance, he realizes his feelings for Alida are deeper than curiosity. The Rikkers' ball stirs emotions and intrigue among the attendees, and Forrest finds himself dancing with Alida. His perceptions shift, and he becomes drawn to her despite the cloud of scandal. The ball highlights the divide between social judgment and personal connections, prompting Forrest to question his loyalty to his family's values.
Chapter 3
Forrest and Alida's relationship deepens, and despite family disapproval, they decide to marry. The controversy intensifies as Forrest moves out of his family home due to the conflict surrounding their relationship. His mother pleads with him to stay, hoping for reconciliation, but he leaves for the University Club. Alida joins him, revealing her admiration for his family values and suggesting they wait to marry in order to avoid causing pain. Moved by her words, Forrest realizes the strength of their love.
Chapter 4
The wedding between Forrest and Alida is a small and intimate affair, with only close friends invited. In the hours leading up to the ceremony, Forrest's father, Pierce Winslow, grapples with his conflicting feelings and isolation. He realizes that his wife, Charlotte, has chosen to attend the wedding against his wishes, leaving him feeling abandoned. Ultimately, he decides to relent, hoping to salvage his relationship with his son. Meanwhile, old Mrs. Forrest, Forrest's great-grandmother, calls Alida to offer her blessings and support.
---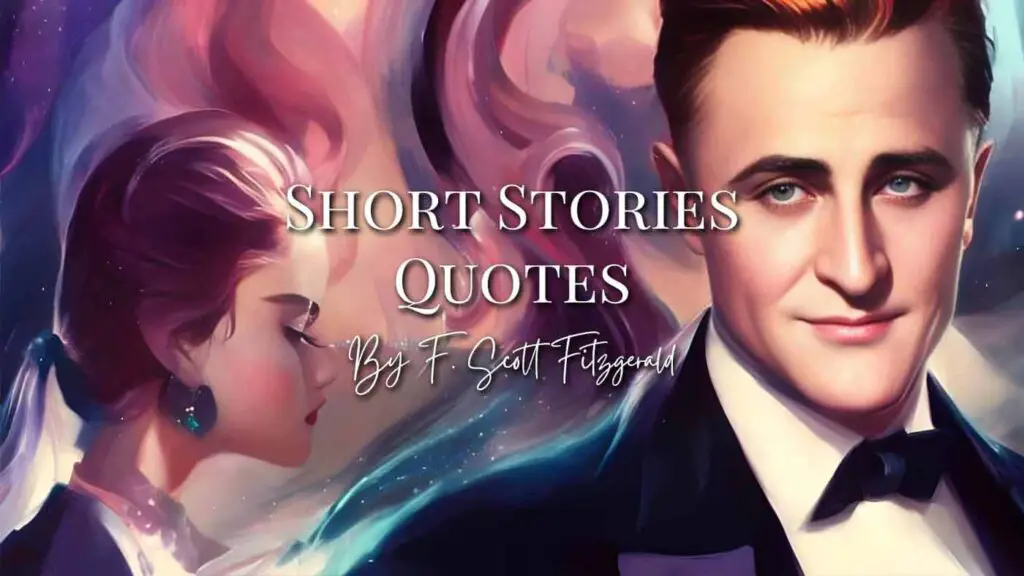 Recommended: Short Stories Quotes by F. Scott Fitzgerald