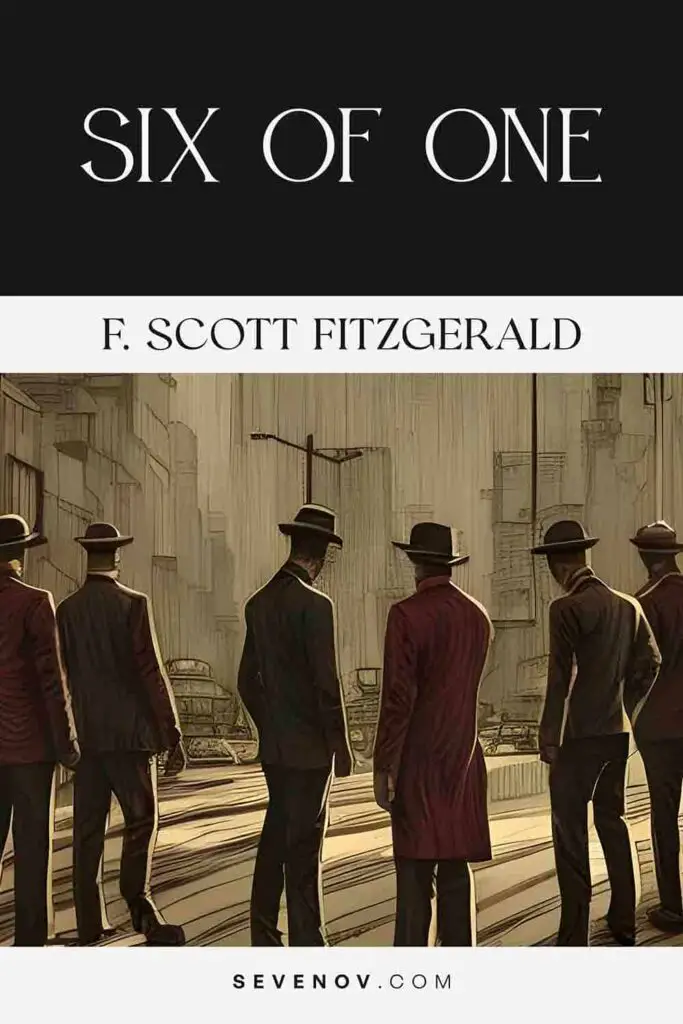 Six Of One by F. Scott Fitzgerald
Author: Francis Scott Fitzgerald 
Published: Redbook (February 1932)
Genre: Short Story
"Six Of One" is a short story by F. Scott Fitzgerald published in Redbook on February 1932.
1. Six Of One Synopsis
In "Six Of One", Barnes observes a group of young men in the 1920s who appear to have all the attributes of success and glamour. He becomes interested in their potential and decides to help six boys from a small town in Ohio by providing them with education and opportunities. Over the years, he watches their lives unfold and sees varying degrees of success and failure among them. Some become accomplished professionals, while others struggle to find their paths. Barnes reflects on the challenges and complexities of guiding young lives and realizes that despite his efforts, the outcomes are uncertain. The story highlights the contrast between youthful promise and the realities of life's unpredictability.
2. Six Of One Summary
Barnes observes a group of young men at a country place and reflects on their potential. They are attractive, well-off, and carefree, representing a youthful spirit of their time. Barnes discusses with his friend Schofield, who introduces him to the group. The boys are later revealed to be friends of Schofield's sons and other acquaintances.
Barnes decides to embark on an experiment to support and guide six young boys from different backgrounds. Over the years, he observes their progress. Some succeed, like Stubbs, Schlach, Matsko, and possibly Louis Ireland in sculpture. Winfield's fate is uncertain, and Vandervere, despite struggling, is about to marry into a wealthy family and enter diplomacy.
Barnes visits Schofield years later, finding that Schofield's sons and their friends have faced challenges and mixed outcomes. Only Charley, Schofield's own son, seems to have found success and purpose. Barnes reflects on the experiment and its results, acknowledging that life is full of potential but also waste and uncertainty. He hopes for a time when opportunities and seriousness align, leading to true achievement for the generation.
---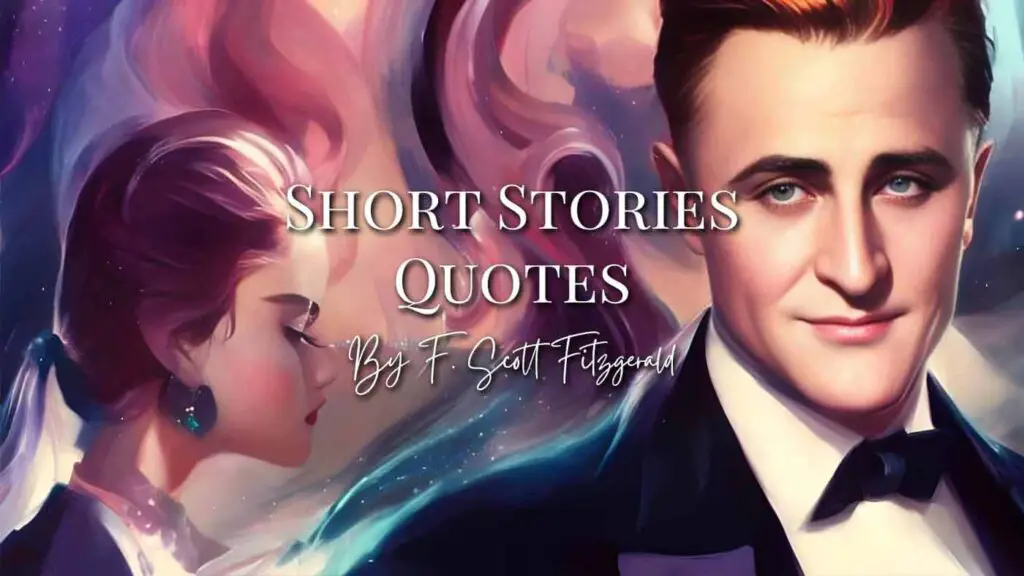 Recommended: Short Stories Quotes by F. Scott Fitzgerald