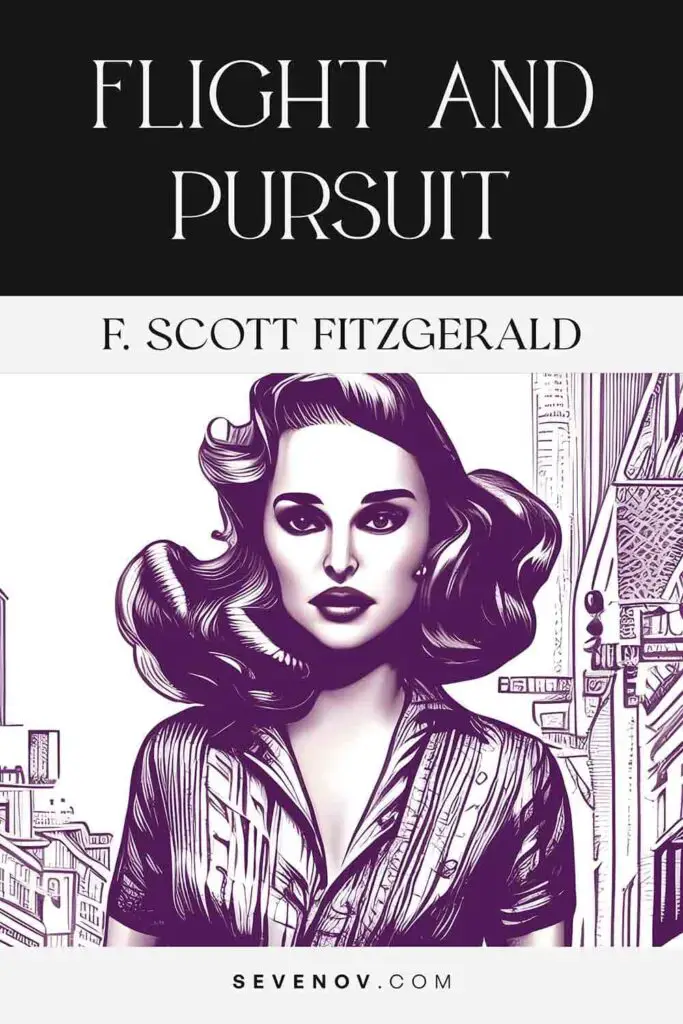 Flight and Pursuit by F. Scott Fitzgerald
Author: Francis Scott Fitzgerald 
Published: The Saturday Evening Post (May 14, 1932)
Genre: Short Story
"Flight and Pursuit" is a short story by F. Scott Fitzgerald published in The Saturday Evening Post on May 14, 1932.
1. Flight and Pursuit Synopsis
"Flight and Pursuit" follows the life of Caroline Martin, who elopes with George Corcoran in 1918, leaving her former admirer, Sidney Lahaye, heartbroken. Caroline's impulsive marriage leads to a life of hardship and regret. After a divorce, she lives in New York with her son and later becomes a secretary for Mrs. O'Connor, allowing her to travel and experience luxury. However, her health declines, prompting Sidney's intervention and her surgery in Montana Vermala.
As Caroline recovers, she receives news of Sidney's disappearance in the Black Sea, sparking complex emotions. Ultimately, Sidney is rescued, and Caroline's feelings for him intensify, leading her to express her love. The story delves into themes of regret, second chances, and the impact of past choices on present lives.
2. Flight and Pursuit Summary
Chapter 1
In 1918, right before the Armistice, Caroline Martin eloped with a young lieutenant, George Corcoran, leaving behind a heartbroken admirer. Despite her initial excitement, Caroline's marriage to Corcoran was impulsive and reckless. The jilted admirer, Sidney Lahaye, regretted his selfishness and realized the depth of his love for Caroline. Caroline's marriage led her from being a town belle to living in a semi-slum in Dayton, Ohio. Both Caroline and Sidney carried the weight of their choices and emotions, as he grappled with regret and she faced the consequences of her desperate decision.
Chapter 2
Caroline Martin, once a belle in her hometown, eloped with George Corcoran. After three years of marriage in Dayton, Ohio, Caroline found herself in dire straits, surrounded by poverty and vulgarity. She realized her marriage was a mistake and considered breaking free. A call from her past love, Sidney Lahaye, stirred up old wounds. Despite initial resistance, Caroline decided to leave her marriage, fleeing with her son and a hidden fifty-dollar bill, seeking a new start. The story depicts her struggle with her deteriorating marriage and the longing for a fresh beginning.
Chapter 3
Caroline, now a stenographer in New York, reflects on her changed life. She lives with her son and some inheritance bonds after a divorce from George. Despite finding her place in the city, she feels tired and detached, her interest in men faded. While at a Long Island country house, she encounters Sidney Lahaye, an old acquaintance who once caused her heartbreak. Although he attempts to reconnect, she remains unimpressed by his regrets. She departs the gathering and pens a letter of departure, uninterested in his renewed interest.
Chapter 4
Caroline's luck turns as she becomes a private secretary and companion for Mrs. O'Connor, an acquaintance through Evelyn Murdock. They travel across Europe, living luxuriously, but Caroline's health deteriorates. A chance encounter with an old acquaintance, Sidney Lahaye, reveals his concern for her well-being. Caroline's asthma worsens, leading to a severe episode on Lake Maggiore. Sidney intervenes and arranges for her to undergo an operation in Montana Vermala to treat her lung issue. During the journey, Sidney cares for Caroline and reflects on the complex emotions he feels for her. They finally reach their destination in the Swiss mountains.
Chapter 5
Caroline's health improves during her stay in Montana Vermala. She receives a letter from Sidney, but her attitude towards him remains distant. Sidney visits her, assuring her of his intention to leave and not bother her anymore. As she recovers, news arrives that Sidney has gone missing in the Black Sea. Caroline's emotions change as she considers the possibility of losing him. However, another telegram arrives, indicating that Sidney has been rescued and is safe. Her anxiety fades, and her feelings for Sidney become more pronounced as she drafts a heartfelt telegram to him, expressing her love.
---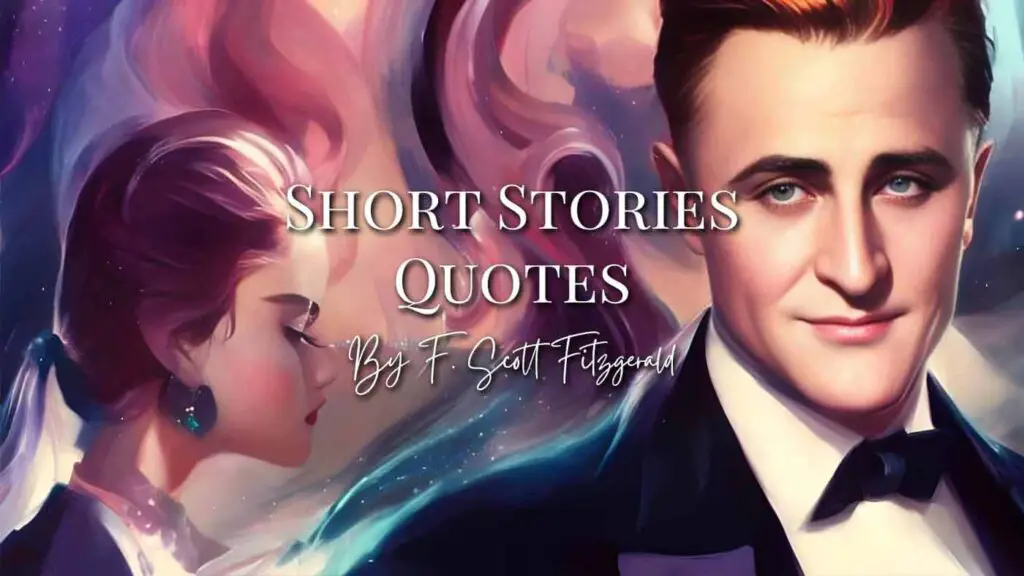 Recommended: Short Stories Quotes by F. Scott Fitzgerald