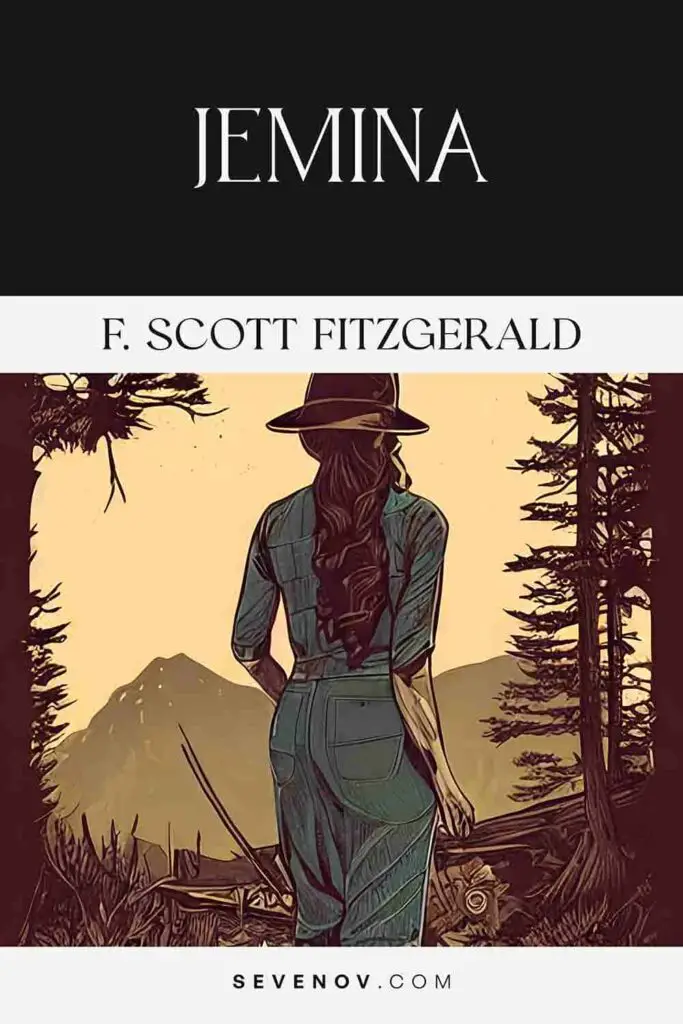 Jemina, the Mountain Girl by F. Scott Fitzgerald
Author: F. Scott Fitzgerald 
Published: Vanity Fair (January 1921)
Genre: Short Stories
"Jemina, the Mountain Girl" is a short story by F. Scott Fitzgerald, published in Vanity Fair on  January 1921. It was later published in Tales of the Jazz Age in 1922.
1. Jemina, the Mountain Girl Synopsis
Jemina Tantrum, a spirited sixteen-year-old mountain girl, embodies the untamed wilderness with her large hands and sturdy feet. Nestled in the mountains, she resides with her family, who diligently brew whiskey and keep a watchful eye on their neighbors and rivals, the Doldrums. The deep-rooted conflict between the Tantrums and the Doldrums dates back years, originating from a fateful flapjack game that ignited an eternal vow of vengeance. Despite the ongoing feud between the families, Jemina carries on with her daily life, until a chance encounter with a stranger from a civilized village alters her fate. Unbeknownst to this stranger, the Doldrums are plotting to bring devastation to the Tantrums on that very day.
2. Jemina, the Mountain Girl Summary
In the mountains of Kentucky, sixteen-year-old Jemina Tantrum supports her elderly parents by brewing mountain whiskey. One night, a stranger appears, seeking directions to the Tantrum cabin. The story introduces a long-standing feud between the Tantrums and the Doldrums, dating back to a violent altercation over a game of cards.
Despite their families' hatred, Jemina and Boscoe Doldrum work at their respective stills across the stream. One day, a stranger named Edgar Edison arrives, seeking to purchase their land due to a gold discovery. Jemina is captivated by him and observes the negotiation from inside the cabin.
As tensions rise, the Doldrums attack the Tantrum cabin, and Edison desperately tries to escape. The Tantrums and Edison engage in a fierce battle against the Doldrums. In a final act of love and sacrifice, Jemina and Edison embrace and jump into the stream, dying together.
The story ends with witnesses mourning the tragic end of the couple, who chose to be together in death as they were in life, forever uniting their hearts.