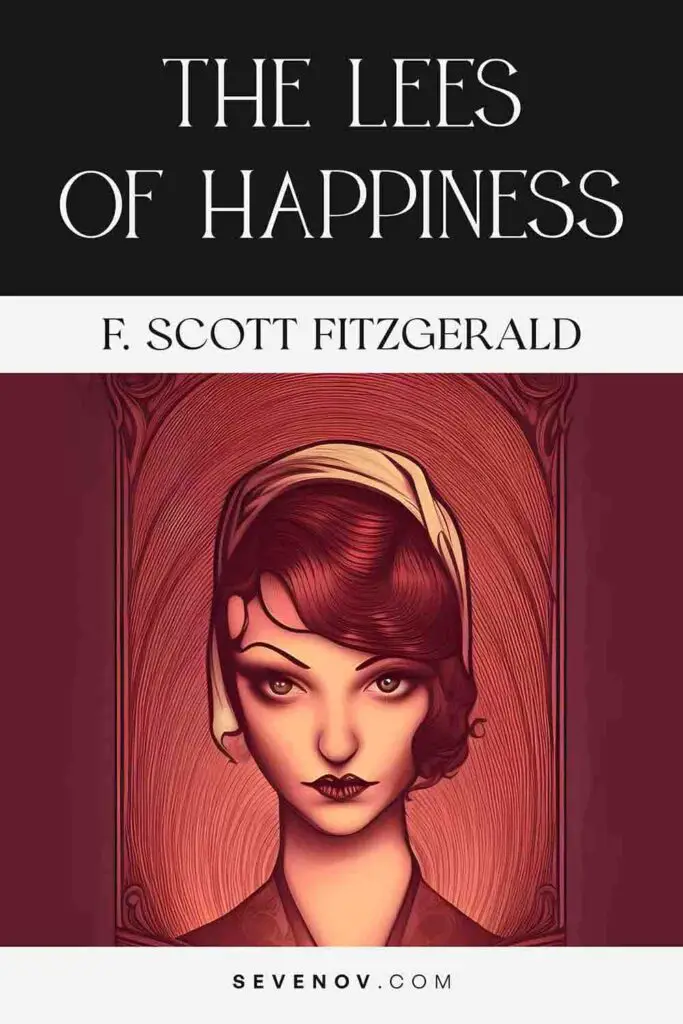 The Lees Of Happiness by F. Scott Fitzgerald
Author: F. Scott Fitzgerald 
Published: Chicago Sunday Tribune (December 12, 1920)
Genre: Short Stories
"The Lees of Happiness" is a short story by F. Scott Fitzgerald, published in the Chicago Sunday Tribune on December 12, 1920. It was later published in Tales of the Jazz Age in 1922.
1. The Lees of Happiness Synopsis
Roxanne and Jeffery, a young newlywed couple, embark on their married life with dreams of happiness and success in their own home. However, their world is shattered when Jeffery's life takes a tragic turn – he becomes both blind and paralyzed due to a blood clot in his brain. Despite Roxanne's unwavering dedication and care, Jeffery's condition does not improve.
Throughout this difficult journey, Roxanne finds solace in the unwavering support of her friend from Chicago, Harry Cromwell. After a challenging battle, Jeffery passes away, leaving Roxanne and Harry to navigate their own paths, forever changed by their experiences. As they lean on each other for support, their lives take on new directions, offering them the opportunity to find strength and forge a new path forward.
2. The Lees of Happiness Summary
The story revolves around the lives of two main characters, Jeffrey Curtain and Roxanne Milbank. Jeffrey is a writer whose stories lack depth and tragedy, while Roxanne is an exquisite woman whose name isn't as famous as other performers of her time. Despite their contrasting backgrounds, their lives become intertwined when they meet and decide to start a new life together in an old house near Marlowe.
The couple enjoys their peaceful life in Marlowe until Jeffrey falls seriously ill. Roxanne takes care of him while their friend Harry Cromwell visits frequently. However, an incident at a poker party leads to scandalous rumors about Jeffrey.
Roxanne struggles as she copes with her husband's illness and the emotional toll it takes on her. She visits Harry's wife, Kitty, and realizes the hardships she faces in her own life. Harry reveals his marital issues to Roxanne, explaining his wife's departure and the emotional turmoil he experiences.
Jeffrey's health deteriorates, leaving him paralyzed and bedridden. Roxanne remains dedicated to caring for him despite the challenges they face as a couple. After Jeffrey's passing, Roxanne sells off land and takes a mortgage on her house to survive. She finds solace in her friendship with Harry and regularly visits Jeffrey's grave.
3. Themes
Overall, "The Lees of Happiness" explores themes of love, dedication, and the complexities of human relationships amid the backdrop of life's ups and downs.