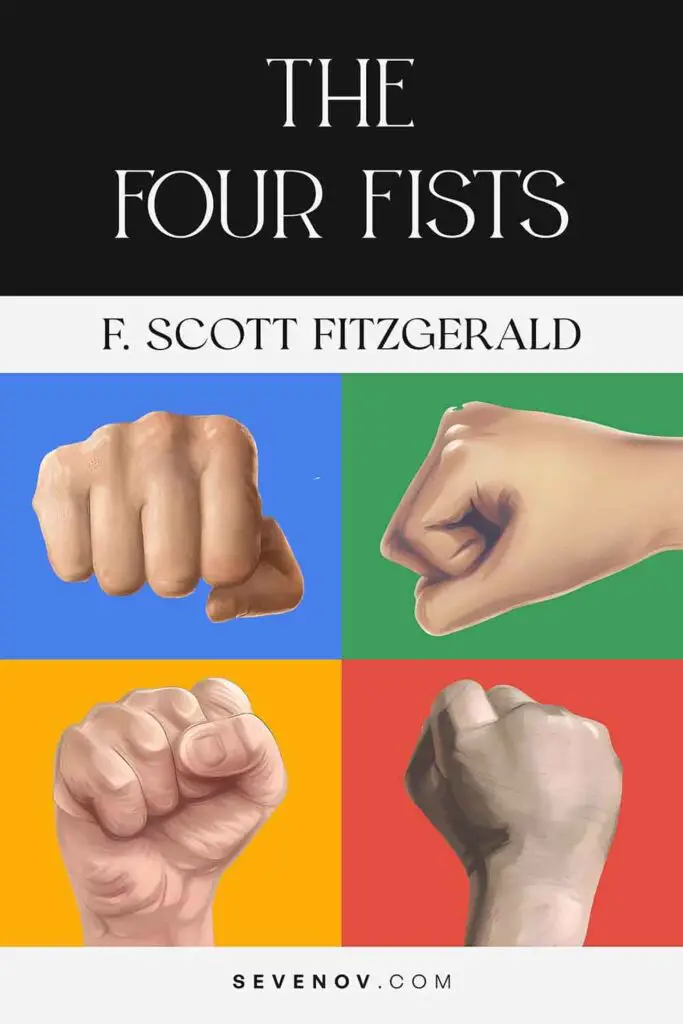 The Four Fists by F. Scott Fitzgerald
Author: Francis Scott Fitzgerald 
Published: Flappers and Philosophers (1920)
Genre: Short Stories
"The Four Fists" is a short story written by F. Scott Fitzgerald in 1920 and published in his anthology Flappers and Philosophers. 
1. Synopsis
Fitzgerald's "The Four Fists" is about how life is full of twists; what appears as a setback may potentially lead to success, and a sense of right and wrong triumphs over all. A clever narrative told with plenty of wits. 
2. Story Summary
Samuel Meredith takes four blows to his face in his lifetime, each resulting in an epiphany that reshapes him and his life.
3. Characters
Samuel Meredith
Each time he is hit, he learns a lesson that helps him improve himself.
4. Quotes from The Four Fists
"But some instinct in him, stronger than will, deeper than training, had forced him to do what would probably end his ambitions and his happiness. But it was done and it never occurred to him that he could have acted otherwise."
5. Frequently Asked Questions about The Four Fists
What is the key message of The Four Fists?
The main message is that in life, we must be able to learn from our errors and become a better person.