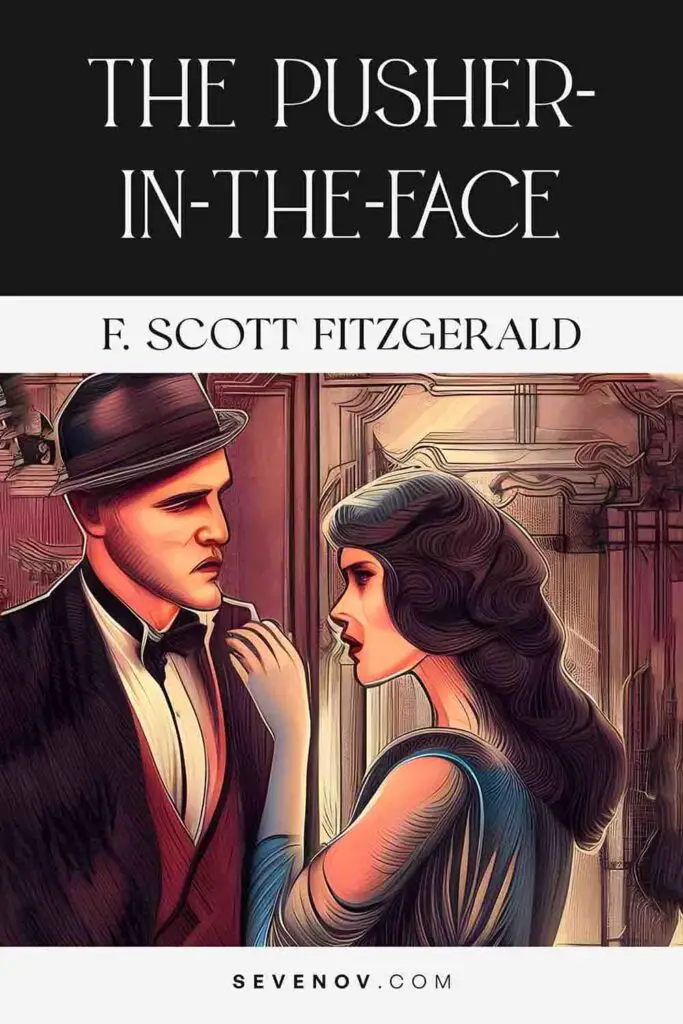 The Pusher-in-the-Face by F. Scott Fitzgerald
Author: Francis Scott Fitzgerald 
Published: Woman's Home Companion (February 1925)
Genre: Short Stories
"The Pusher-in-the-Face" is a short story by F. Scott Fitzgerald and published in Woman's Home Companion in February 1925.
1. The Pusher-in-the-Face Synopsis
In a courtroom drama, Charles David Stuart, a small, unassuming man, faces trial for pushing a woman's face during a theater performance. His peculiar behavior and lack of social skills lead to his erratic actions. During the trial, Stuart's bizarre reasoning for his actions is revealed: the woman was talking about a plumber's stomach, and he felt compelled to push her to make her stop.
As the courtroom unravels in chaos, it becomes apparent that Stuart's actions are a manifestation of his struggle to cope with social norms and his own suppressed emotions. In the end, his case is dismissed due to the absurdity of the situation. The story highlights the complexities of human behavior and the clash between individual idiosyncrasies and societal expectations.
2. The Pusher-in-the-Face Summary
In a courtroom, a man named Charles David Stuart is on trial for pushing a woman in the face during a theater performance. The incident was a result of the woman talking and disturbing him during the play. The judge and the plaintiff hear the case, and Stuart explains that the woman's conversation about a plumber's stomach irritated him beyond endurance.
The judge, intrigued by Stuart's explanation, asks him to recount the entire story. Stuart narrates how he works as a night cashier and often goes to matinees to pass the time. He paid a premium price for a particular show and wanted to enjoy it without disturbances. However, the woman behind him kept talking loudly and jostling his chair. When she began discussing a plumber's stomach, he lost his patience and pushed her in the face.
The courtroom responds with mixed reactions, and Stuart is sentenced to dismissal, as his action is justified given the circumstances. Later, Stuart works at a restaurant where Edna Schaeffer, a waitress, works. He has a crush on her but struggles to initiate a conversation. One night, a rude customer annoys Stuart, and he accidentally pushes the customer in the face, knocking him unconscious. Chaos ensues, and Stuart flees.
The restaurant's owner and other customers capture the rude customer, and Stuart feels a sense of empowerment. He then encounters a beggar, a kindly Samaritan, and a policeman, pushing each of them in the face, feeling triumphant. He is subsequently arrested but manages to impress Edna and his employer. Charles asserts that he needs a different judge for his trial due to his previous experience. The story ends with Charles and Edna planning to attend a matinee together.