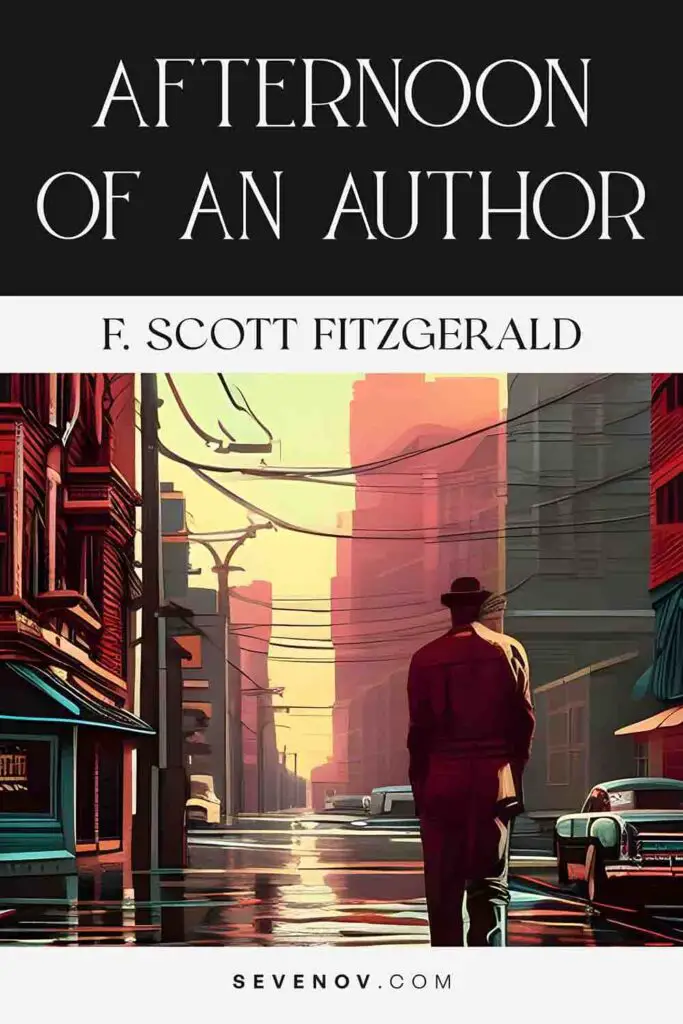 Afternoon Of An Author by F. Scott Fitzgerald
Author: Francis Scott Fitzgerald 
Published: Esquire (August 1936)
Genre: Short Story
"Afternoon Of An Author" is a short story by F. Scott Fitzgerald published in Esquire in August 1936.
1. Afternoon Of An Author Synopsis
"Afternoon Of An Author" revolves around a protagonist who, after recovering from illness, embarks on a day filled with reflections and observations. He contemplates various aspects of life, including his past experiences during the war and the passage of time. His day includes moments of nostalgia, such as visiting a barbershop and reminiscing about a story he once wrote. Throughout the day, he grapples with his own emotions, including occasional bitterness and a desire for creative inspiration. The narrative explores themes of introspection, the creative process, and the complexities of human emotions as the protagonist navigates his thoughts while interacting with the world around him.
2. Afternoon Of An Author Summary
Chapter 1
The protagonist, feeling surprisingly well after weeks of illness, contemplates his day. He notices the time is past 9 a.m. His daughter has already left, and the mail has arrived, mainly consisting of bills and advertisements. The protagonist briefly considers some business matters but reflects on his lack of luck with movies and the need to focus on his work.
He observes students across the street on a college campus and chats with his maid. Despite contemplating a drive or boat trip, he decides to stay in and work. The story he's working on lacks depth, and he becomes frustrated. After tearing up the manuscript, he tries to brainstorm ideas but realizes he's mentally exhausted. He decides to go out, dresses in his best suit, and prepares to leave. In a moment of self-reflection, he acknowledges his neurotic tendencies and the peculiar nature of his thoughts.
Chapter 2
The protagonist, feeling better, leaves his apartment with the intent to go out for the day. He reflects on past experiences, including commandeering an engine during the war. He waits for the traffic light to change, observing the bustling young people. On the bus, he contemplates a story idea but dismisses it as too formulaic. He enjoys the scenic ride, noticing the need to trim overhanging branches. He becomes captivated by the sight of beautifully dressed girls on the street. His thoughts turn to nostalgia and the passage of time.
Arriving at the hotel barbershop, he finds his regular barber unavailable due to illness. Despite the change, he relishes the sensation of a haircut. Memories of barbershops and a past story he wrote about a barber come to mind. After the shampoo, he hears an orchestra playing and briefly contemplates dancing but decides against it. He grapples with feelings of bitterness and reflects on his past as a writer.
While waiting for the bus, he observes a young couple in a tender moment. Their innocence inspires him creatively. He returns home, contemplating the life of a successful writer but feeling the weight of his own limitations. Despite fatigue, he plans to work on an idea before dinner.
---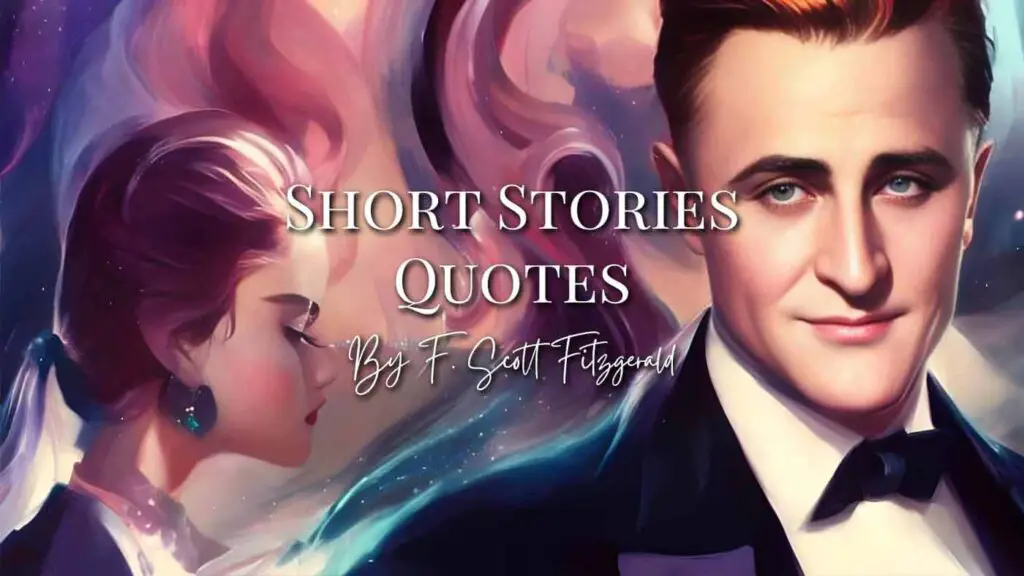 Recommended: Short Stories Quotes by F. Scott Fitzgerald