On Schedule by F. Scott Fitzgerald
Author: Francis Scott Fitzgerald 
Published: The Saturday Evening Post (March 18, 1933)
Genre: Short Story
"On Schedule" is a short story by F. Scott Fitzgerald published in The Saturday Evening Post on March 18, 1933.
1. On Schedule Synopsis
"On Schedule" revolves around René, a scientist, and his efforts to balance his work and family life in a small university town. He develops a strict schedule to manage their busy lives, but things take an unexpected turn when his daughter Noël loses the schedule. While René frantically searches for it, his daughter Becky enjoys her day, playing squash and meeting a new friend.
Miscommunication leads to a crisis in René's laboratory when his experiments freeze. Eventually, the engagement of René and Becky is announced, overshadowing the chaos of the day. The story explores themes of family dynamics, communication, and the challenges of maintaining a work-life balance, all against the backdrop of René's scientific pursuits and the importance of a seemingly ordinary schedule.
2. On Schedule Summary
Chapter 1
In September, René, living in an old house on the outskirts of a university town, fondly reminiscing about his childhood in Normandy, plans winter provisions while his daughter Noël is instructed to fetch her friend Becky. Unexpectedly, Becky is found taking a bath in the house, creating an awkward situation. René, a widower, worries about Noël's education and develops a schedule to manage their busy lives. They discuss Noël's need to continue learning French and consider Becky's tennis lessons, which René insists she should continue despite the challenges it poses to their schedule.
René reflects on how he met Becky, a beautiful girl from the town, and fell in love with her. They plan to marry but face a dilemma due to a provision in René's late wife's will. René sends Becky to live with neighbors, the Slocums, to prepare her for their future life together. He establishes the schedule as a way to maintain discipline in their lives. However, he later finds the abandoned schedules, realizing the challenges that lie ahead.
Chapter 2
In a small town, René, a scientist, struggles to balance his experiments with his family life. His experiments involve a valuable catalyst and two kinds of water. His family, including his daughter Noël, often feel neglected. One day, René loses his experiment notes on Noël's schedule. When he tries to retrieve it, he finds himself lost in a fruitless search. As he frantically looks for his daughter Becky and Noël, he realizes he may have lost everything important in his life.
Chapter 3
Becky takes the car and enjoys her day while René frets over his experiments. She plays squash and meets a girl from tennis, planning to pick up Noël later. However, Noël asks Becky to wait at Mrs. Hume's house because she lost René's schedule. Becky resents the situation, feeling like René's subordinate, and decides he should pick up Noël himself. René, unaware of Becky's dilemma, returns to the laboratory, only to discover a crisis when the jars containing his experiments freeze. Noël and Dolores arrive at the laboratory, concerned about René's absence, and the janitor is revealed to be Becky, who didn't want to face Dolores.
Chapter 4
René and Becky's engagement is publicly announced, primarily by Dolores Hume. However, René is more astounded to learn that the first jar burst when Becky entered his laboratory, and she had been working diligently to start the furnace before he arrived. Dolores takes it in stride, linking this to René's schedule obsession. The conversation turns humorous as they jokingly consider spending the night in the laboratory amidst the jars.
---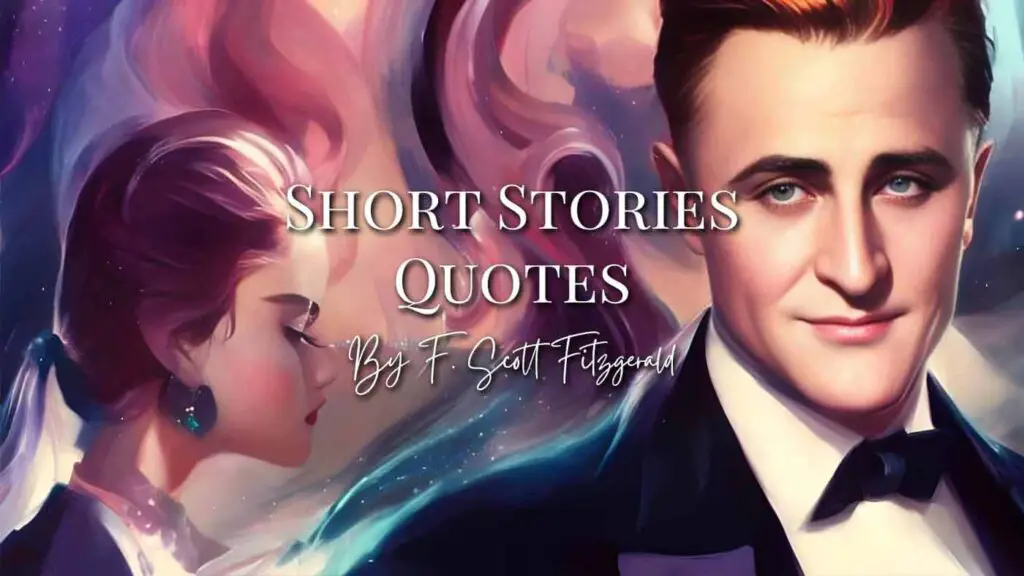 Recommended: Short Stories Quotes by F. Scott Fitzgerald