The Great Gatsby by F. Scott Fitzgerald
Author: F. Scott Fitzgerald
Published: 10 April 1925
Genre: Drama, Historical, Romance, Tragedy 
The Great Gatsby by F. Scott Fitzgerald follows the lives of individuals from the Lost Generation and the whirlwind of romance, hedonism, and tragedy that follows in their wake. Like his other novels, Fitzgerald's novel is termed the "Great American Novel" because it perfectly captures the essence of the Jazz Age and gives us a glimpse into post-war America and our human condition. First published in 1925, it was not until decades later that it would be so highly regarded in American Literature. It has been adapted into movies and even video games, all variations of this timeless tale rooted in American history. 
1. Synopsis
The Great Gatsby centers around the enigmatic and charming Jay Gatsby, his budding friendship with the narrator Nick Carraway, his secret romance with Daisy Buchanan, and his inexhaustible dream to be a part of the Old Rich. 
Taking place in Long Island, New York, we are introduced to the characters by Nick, with his attention and ours being drawn to the protagonist Jay Gatsby. On the other side of the glitz and the glamor lies The Valley of Ashes, where the lower class resides, obscured by the riches and wealth of the upper class. Their relentless pursuit and attempt to be a part of the upper class forms weave between the cracks of the American Dream, eventually eroding it and revealing the illusion. 
As Nick unfolds the persona that Gatsby has crafted for himself, we also begin to see into the hearts of the other characters. Their aimlessness and carelessness are revealed to us with the tragedy that the novel culminates in. 
Amidst the vibrant parties, endless indulgence, and flappers, Fitzgerald tells us a tale through the eyes of characters who experience this time and age in American history as a lived reality, incorporating his very own life into the seams of this classic novel.
2. Story Summary
2.1. East Egg and West Egg
Nick Carraway, a Yale alumnus from the Midwest and a World War I veteran, travels to New York City in the spring of 1922 to work as a bond salesman. He leases a home in the Long Island community of West Egg, where the Nouveau Riche resides. His neighbor is the enigmatic multi-millionaire Jay Gatsby known for his outlandish parties. 
Nick dines with Daisy Buchanan, a distant relative, in East Egg. She is married to Tom Buchanan, a former Yale football player. Nick also meets Jordan Baker, an arrogant flapper and golf champion, at Buchanan's house. Jordan tells Nick that Tom has a mistress named Myrtle Wilson, who lives in the "Valley of Ashes." Nick notices Gatsby standing alone on his lawn, staring at a green light across the water.
2.2. The Valley of Ashes
Nick is dragged by a drunk and irritated Tom to New York City a few days later. They stop at the garage owned by George Wilson and his wife, Myrtle. Nick describes Myrtle as someone with no trace of beauty in her face but an incredible vitality and sensuality in her person. Myrtle joins them, and the trio travels to a small New York apartment Tom rents for their trysts. Other guests arrive, and a party unfolds. Tom's violent nature is revealed when he slaps Myrtle and fractures her nose after she taunts him with Daisy's name. A mass orgy takes place with Nick suggested engaging in sexual relations with Mr. Mckee, a photographer. 
2.3. Gatsby's Party
Nick receives a formal invitation to a party at Gatsby's estate one morning. Upon entering, he is immediately astounded by the party's sheer glamor and excessive displays of wealth. He meets Jordan at the party, and while conversing with her, a young man at their table joins the conversation. He introduces himself as Gatsby and claims that he and Nick both served in the 3rd Infantry Division during the war. Nick describes Gatsby as having a face that looked like he knew you inside out. Gatsby tries to build rapport with Nick over the night, and when Nick leaves the party, he finds Gatsby staring after him.
2.4. Gatsby and Daisy's Affair
Nick and Gatsby have lunch at a speakeasy in July. During the ride to New York, Gatsby tries to impress Nick with stories of his war valor and his time at Oxford. Nick is unsettled and does not know whether to believe Gatsby's fantastical background and mocks Gatsby internally before Gatsby shows him photographs and proof. Nick meets Jordan at the Plaza Hotel after lunch, where she reveals Gatsby and Daisy's romantic history. 
Gatsby and Daisy met in 1917, while Gatsby was a lieutenant in the American Expeditionary Forces. They fell in love, but Daisy married Tom when Gatsby was deployed as she grew increasingly impatient and anxious when Gatsby showed no signs of return or financial security. Gatsby hopes that his newfound fortune and lavish parties will win Daisy back. He admits that the weekly Saturday parties he throws are in the hope that Daisy will attend one of them and see what he has made of himself. Gatsby soon approaches Nick and requests for him to set up a rendezvous with Daisy. 
When the day finally arrives, Gatsby develops cold feet and nearly cancels the meeting out of fear that Daisy will not come and he will be disappointed. However, when Daisy arrives and sees Gatsby, there is immediately a connection between them, and the two rekindle their romance. Gatsby then shows Daisy and Nick around his estate to exhibit his wealth and how far he has come. Meanwhile, Nick and Jordan's romantic interest in one another blossoms into a more formal relationship when Nick kisses her. 
Sometime later, Gatsby invites the Buchanans to one of his parties. Throughout the party, Daisy and Tom are highly turned off by the gross and exaggerated displays of wealth and the unrefined people at the party. After the party, a dejected Gatsby laments to Nick that he noticed Daisy's discomfort and is unable to understand why she did not enjoy herself. He becomes frantic that things are not turning out as he wants, and Nick tries to convince him that he cannot repeat the past. 
Tom finally learns of the secret romance during a trip to New York, including the Buchanans, Gatsby, Nick, and Jordan. When splitting into groups to ride there, Tom raised his suspicion when Daisy instinctively chooses to ride in Gatsby's car alone. The group is incredibly irritated at the Plaza Hotel due to the heat and the unspoken tension between Gatsby and Tom. The pressure reaches a breaking point when Daisy casually addresses Gatsby affectionately in front of Tom. 
Gatsby and Tom spiral into a dispute, with both men forcing her to choose them. Daisy is overwhelmed under pressure and claims to love both Tom and Gatsby, which irritates them. Tom accuses Gatsby of being a con artist who earned his wealth through bootlegging. Daisy is shocked and chooses Tom upon hearing this. Tom sneers at Gatsby, instructing him to take Daisy home, knowing that Daisy would never leave him.
2.5. Death in the Valley of Ashes and East Egg
Gatsby and Daisy drive through the Valley of Ashes on their way back to East Egg, accidentally crashing into Myrtle, killing her. When Tom, Nick, and Jordan pass by The Valley of Ashes, Tom is stunned to find his mistress dead. Collecting himself, he mistakenly informs George that Gatsby owns the car that hit Myrtle, and a heartbroken George assumes that Gatsby is the driver and Myrtle's lover. 
Nick heads back to the Buchanan mansion, wondering where Gatsby has gone. He soon finds Gatsby hiding in the bushes, telling him he is watching Daisy's window to ensure Tom does not hurt her. Gatsby accidentally reveals that Daisy was driving the automobile but intends to accept responsibility for the accident to protect her. Nick tries to persuade Gatsby to escape to avoid being prosecuted, but he refuses. Nick peeks through a hole in the mansion's window only to find Daisy and Tom having an intimate conversation over supper, hand in hand with one another.
Days pass, and Daisy fails to contact Gatsby, but his hope does not dwindle. Gatsby finally reveals his actual name and origins to Nick. Gatsby tells Nick his real name is James Gatz, the son of poor farmers in North Dakota. Gatsby ran away from home, hoping to look for an opportunity and make it big. His chance finally came when he met Dan Cody, a multi-millionaire who made his fortune in the metal industry. He worked as Dan's apprentice, and this turning point in Gatsby's life prompted him to work hard and amass his wealth. 
Shortly after, Nick has to leave for work but is reluctant to do so as he has a gut feeling that something terrible is about to happen. Unfortunately, Nick's gut feeling proves accurate when a vengeful and mistaken George sneaks into Gatsby's estate and shoots him in the pool. Nick arrives a minute too late and finds that George has committed suicide after killing Gatsby. 
2.6. Ending of The Great Gatsby
Henry Gatz, Gatsby's father, arrives at his funeral a few days later. Nick, Henry, and Owl Eyes are the only ones that turn up for the funeral. Nick realizes that no one truly cared about Gatsby despite having attended all his parties and enjoyed themselves at his expense. Henry shows Nick the house that Gatsby bought for him and the schedule he used to keep as a youth. It is a strict and disciplined schedule that Gatsby stuck to, hoping to improve himself, even instructing himself to take better care of his parents. 
Following Gatsby's death, Nick dislikes New York and concludes that Gatsby, Daisy, Tom, and himself were all Midwesterners unsuited to life in the East. Nick bumps into Tom one day and refuses to shake his hand. Tom reveals that he informed George of the car's owner. Nick concludes that Tom and Daisy were careless people who hid behind their wealth when they made mistakes. 
Nick returns to Gatsby's estate and gazes across the bay at the green light radiating from the end of Daisy's dock. Nick reflects on the struggle of attaining one's dreams, constantly being held back by memories of better times in the past. He thinks back on how Gatsby had an extraordinary capacity for hope and equally profound determination to achieve his dreams but is trapped in a promised-filled past that may never become a reality.
3. Characters
Jay Gatsby
Gatsby, the novel's titular character and protagonist, is an extremely wealthy young man living in an outlandish mansion in West Egg. He is famed for throwing extravagant parties every Saturday night, but no one knows his identity, career, or how he amassed his wealth. Nick learns throughout the novel that Gatsby's birth name is James Gatz, and he came from a farm in North Dakota before working for a millionaire who inspired him to commit his life to climbing the social ladder. 
He fell in love with Daisy while preparing to be a soldier in Louisville. Nick soon discovers that Gatsby made his fortune through illegal means, as he was willing to go to any length to achieve the social status he believed would win Daisy's heart. While Nick sees Gatsby as a very flawed man who is dishonest and rude, he also sees him as "great" because of his remarkable optimism and determination to turn his aspirations into reality.
Nick Carraway
Nick, the novel's narrator, is a young Minnesotan who, after attending Yale and serving in World War I, moves to New York City to study the bond business. Nick sees himself as someone who is typically a confidant for people with deep secrets since he is honest, tolerant, and slow to pass judgment. 
Nick swiftly befriends his next-door neighbor, the mysterious Jay Gatsby, after moving to West Egg, a fictional suburb of Long Island home to the newly wealthy. He helps rekindle Daisy's passion for Gatsby, setting up a rendezvous for them. The Great Gatsby is told solely through Nick's eyes, and the story is shaped and colored by his ideas and views, ironically with multiple judgments on the characters passed.
Daisy Buchanan
Described as the "Golden Girl," Nick's cousin and Gatsby's love interest is a charming but careless rich girl. Several officers in Louisville courted Daisy before the war, including Gatsby. Gatsby sparked her interest, and she agreed to wait for him. However, she soon grew impatient due to her strong desire for stability and security. 
Conveniently, Tom Buchanan, a wealthy and powerful young man, asked her to marry him, and Daisy abandoned Gatsby. Daisy, now a beautiful socialite, lives with Tom across the street from Gatsby in Long Island's posh East Egg enclave. She is caustic and cynical and puts on a superficial air to hide her dissatisfaction with her husband's continual adultery. Ginevra King is the inspiration for the character Daisy Buchanan.
Tom Buchanan
Tom is Daisy's extremely affluent husband, who was once a member of Nick's Yale social club. Tom is an arrogant, hypocritical bully who is powerfully built and comes from a socially stable Old Money family. His social attitudes are tinged with racism and sexism, and he holds himself and others to double standards. Tom is unashamed about his extramarital romance with Myrtle. Yet he becomes enraged when he suspects Daisy and Gatsby of having an affair.
Jordan Baker
Daisy's companion and the lady with whom Nick develops a romantic relationship throughout the novel. Jordan is a competitive golfer who embodies one of the 1920s' "new women": cynical, boyish, and self-centered. Jordan is equally stunning as she is dishonest, supposedly having cheated to win her maiden golf competition, and lies consistently. 
One characteristic of hers that Nick makes special mention of is her careless driving in Chapter 2 when she almost hits the fenders of another car. This carelessness is a trait that we see present in the other characters.
Myrtle Wilson
Tom's sweetheart. Myrtle has a fiery vitality and is anxious to improve her social condition. She is drawn to Tom, who is from the Old Rich. Tom lavishes her with luxuries, and in exchange, she offers him her sexuality, allowing him to treat her as a mere object of his desire. Her husband operates a run-down garage in the Valley of Ashes.
George B. Wilson
George is Myrtle's husband, the pallid, weary proprietor of a run-down auto shop on the outskirts of the Valley of Ashes. George adores and idolizes Myrtle, and her rumored affair crushes him. When Myrtle is killed, George is overcome with sadness and anger and gets manipulated by Tom to shoot Gatsby. 
4. Themes
4.1. Social Class
The Great Gatsby explores social class heavily, with the geographical setting of the novel mirroring this. East egg, West egg, and the Valley of Ashes respectively represent the Old rich, New rich, and the lower class. The individuals in each of these regions represent their social class in how they dress, behave, and approach their relationships. We see characters like Gatsby and Myrtle, who come from lower-class backgrounds struggling to become a part of the upper class through illegal and immoral means. 
Unfortunately, the reality that The Great Gatsby shows is that nothing can change a person's actual background, and the Old rich will always view the people in lower social classes as beneath them and frauds. Social class is shown to dictate the characters' relationships where one's social status and wealth determine their attractiveness, with characters such as Daisy being portrayed as desirable and attractive due to their social class. In contrast, characters like Myrtle from the lower class are described as gaudy and try-hard. In the end, Daisy chooses Tom over Gatsby because Tom's wealth is legitimate, while Gatsby earned it through illegal means. 
4.2. Hedonism and Carelessness
The Great Gatsby is set in the Roaring 20s, also known as the Jazz Age, a term coined by Fitzgerald. The Great Gatsby critiques the morality of individuals in this era who engage in the vices rampant in American society. Despite being known as the Prohibition Era, alcohol was a large part of social gatherings and events in the 1920s. 
Having lived through World War I, many people were disillusioned with life's fragility. This disillusionment led to increased hedonism and indulgence where American society sought to live life to its fullest, fearing they would not have the chance in the future. In The Great Gatsby, Gatsby's parties are the pinnacle of this hedonism, with outlandish performances, food, and attendees. The people who attend his parties are portrayed as drunk and shallow and getting into car accidents. 
Another trait of American society at that time was carelessness, most often seen in careless driving. As mentioned above, many party-goers going and leaving Gatsby's parties are involved in car accidents. In The Great Gatsby, Jordan is called out by Nick for her reckless driving, which she brushes off, claiming that it is someone else's responsibility to be careful. This carelessness culminates in Myrtle's death when she is hit by Daisy, who was driving recklessly. 
4.3. American Dream
The American Dream refers to a set of shared ideas that guide the American spirit. These common beliefs include a concept of liberty that guarantees all Americans the opportunity for upward social mobility if they work hard enough. The American Dream's promise of wealth and prosperity inspires every character in The Great Gatsby. However, the novel itself is a criticism of the American Dream. 
The Great Gatsby's conclusion leaves readers wondering if the American Dream is attainable as characters like Gatsby and Myrtle, who try to attain it, meet a tragic end. Gatsby is the one who suffers the most from the American Dream's promise of social mobility as he spends the majority of his life chasing after this promise that Daisy presents to him. The green light that shines from Daisy's house over the Long Island Sound is usually regarded as a symbol of Gatsby's unattainable aim of winning Daisy and, as a result, achieving the American Dream.
Ironically, the people who have achieved the American Dream financially, such as Daisy and Tom, are described as aimless and their marital life less than blissful. It emphasizes The Great Gatsby's message that attaining wealth does not automatically grant someone happiness like the American Dream said it would. 
4.4. Gender and Sexuality
The Great Gatsby was set when morals were of little concern for many individuals, and women's roles and personal freedom changed. A group of young women called flappers arose in a society where they embraced unconventional and taboo styles and behaviors such as keeping their hair in bobs and adopting lifestyle habits that were frowned upon. They are now considered the pioneers of women's independence and freedom of expression in American society. 
Jordan Baker is the closest embodiment of this generation of women, with her bobbed hair and general disregard for others around her. She goes against the traditional notion that women should be mindful of their conduct and be endearing and caring. Jordan is the opposite of Daisy, who relies on men to shape and determine her fate. Daisy depends on them for financial comfort in her life to a large degree, especially when she kills Myrtle, and they are the ones who save her from her error. 
As for the males, Gatsby and Tom display traditional male notions that women can be won over by displays of hyper-masculinity, such as acquired wealth and the ability to provide for them. Gatsby struggles for much of his youth, attempting to become rich and part of the upper class to win Daisy over, knowing she desires security from her partner. 
On the other hand, Nick is alleged to have partaken in homosexual relations and is not particularly attached to any of his female love interests, often displaying fickleness. Similarly, Tom partakes in an extramarital affair without shame, boasting about it to Nick and letting him meet his mistress. While being the main plot line, Daisy and Gatsby's romance does not change the fact that they too have committed adultery from a moral standpoint. The lack of loyalty and regard for one's romantic partners is a common trope that Fitzgerald includes in The Great Gatsby, further emphasizing the lax morals prevalent in this age of American society. 
Sexual and romantic relations are used to fill the void of aimlessness that the characters are described to display. This exploration of gender and sexuality links to the identity of many of the characters. The gender roles that the characters subscribe to intertwine with their identity and how they present themselves. 
5. Writing Style
F. Scott Fitzgerald was primarily a novelist, and his tone in these works is darker than in his lighter pieces, such as short tales. His writings incorporate many literary elements: metaphors, traditional descriptions, humorous and insightful turns, flat paragraphs, caustic parodies, etc. He employs rich imagery and metaphors to paint a visual picture of his characters and surroundings that goes beyond their outward look. Furthermore, his language pattern, consisting mainly of compound-complex sentences, reflects the personalities and places. The narrator, Nick, delivers most of these phrases as he tries to make sense of the people and places around him.
Initially, the reader is caught off-guard by the frivolous writing, which soon reveals itself to be mature, sensitive, and well-crafted in forming the settings of his novels. He is sensitive to the rhythm of conversation, and his work reflects his understanding of the beat and pitch. His writing occasionally contains seemingly insignificant material used to create familiarity with the characters and setting.
6. Influence on Movies and Other Media
6.1 Influence on Literature
The Great Gatsby was initially received with a lukewarm response upon publication in 1925. Still, it has since gained a reputation as 'the great American novel,' competing alongside Herman Melville's Moby Dick and Mark Twain's The Adventures of Huckleberry Finn for the title. It captured the essence of American culture and experience in a highly romanticized light meant to highlight the psychological and day-to-day experiences of those who lived through a significant period in American history. 
The Great Gatsby explores themes such as unattainable dreams, the desire to relive the past in the present, impotence in the face of loss, disenchantment, and the collision of cultures and classes. These rang true in the 1930s and decades after. We continue to see these themes explored by well-known writers like William Faulkner and Tennesee Williams in the 50s and 60s.
6.2 Influence on Movies and Entertainment
Since its release, The Great Gatsby has been adapted for theater performances several times. Owen Davis, an American dramatist, wrote the earliest known stage adaption, which was then adapted into a film in 1926. The drama, directed by George Cukor, premiered on Broadway on February 2, 1926, and received 112 curtain calls. The New York Metropolitan Opera commissioned and presented an opera based on the novel on December 20, 1999. Ballet performances have also been created based on the story. BalletMet premiered a version in Columbus, Ohio's Capitol Theatre in 2009. A version was premiered at the Kennedy Center in 2010 by the Washington Ballet. The following year, the show was given a second run.
The Great Gatsby has been adapted into film multiple times, with the most recent being directed by Baz Lurhmann in 2012, starring Leonardo Di Caprio as Jay Gatsby. The novel's first film adaptation was released in 1926. Warner Baxter, Lois Wilson, and William Powell appeared in the film. According to reviews, it was the most faithful adaptation of the novel, yet all that remains of it is a trailer from the National Archives. Many film experts coin this a 'lost film.' Fitzgerald and his wife Zelda Sayre reportedly despised the silent version. Sayre commented to a friend that the movie was "rotten." She and Scott exited the theater in the middle of the film.
The second picture, directed by Elliott Nugent and starring Alan Ladd, Betty Field, and Macdonald Carey, was released in 1949. The Great Gatsby was re-released in 1974, twenty-five years later, directed by Jack Clayton and starring Robert Redford as Gatsby, Mia Farrow as Daisy, and Sam Waterston as Nick Carraway. 
Appealing to younger audiences, a video game adaptation of The Great Gatsby exists as well. Classic Adventures: The Great Gatsby was launched by Oberon Media in 2010 as a casual hidden object game.  'The Great Gatsby Online' was created in 2011 by developer Charlie Hoey and editor Pete Smith as an 8-bit-style online game of the novel.
7. Quotes from The Great Gatsby
"So we beat on, boats against the current, borne back ceaselessly into the past."

Nick Carraway
"I was within and without, simultaneously enchanted and repelled by the inexhaustible variety of life."

Nick Carraway
"Can't repeat the past?… Why of course you can!"

Jay Gatsby
"They were careless people, Tom and Daisy- they smashed up things and creatures and then retreated back into their money or their vast carelessness or whatever it was that kept them together, and let other people clean up the mess they had made."

Nick Carraway
'They'll keep out of my way,' she insisted. 'It takes two to make an accident.'

'Suppose you met somebody just as careless as yourself.'

'I hope I never will,' she answered. 'I hate careless people. That's why I like you.'

Jordan Baker & Nick Carraway
"I hope she'll be a fool—that's the best thing a girl can be in this world, a beautiful little fool."

Daisy Buchanan
8. Notable Book Covers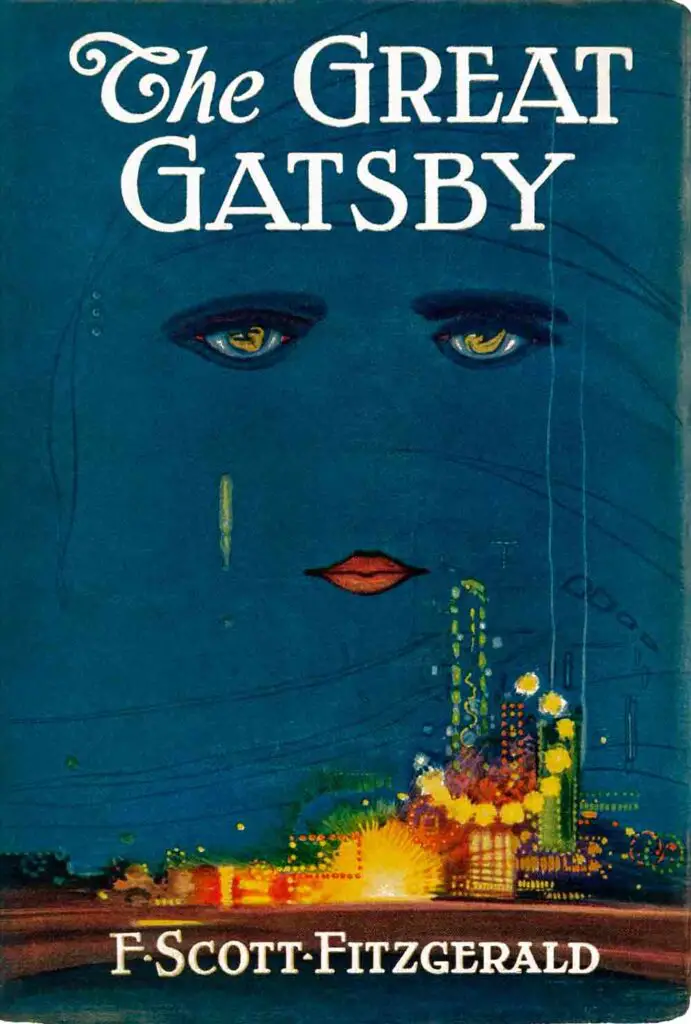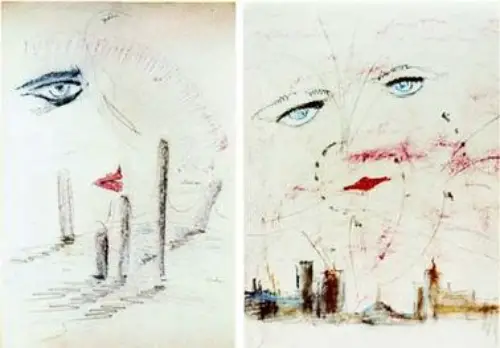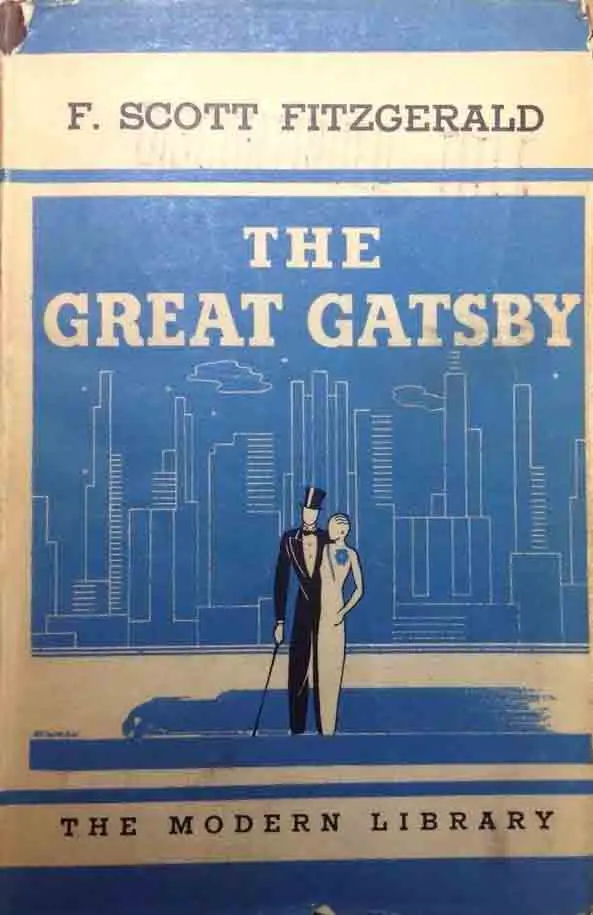 9. Frequently Asked Questions
Is The Great Gatsby a true story?
Fitzgerald confirmed that The Great Gatsby is an exaggerated tale that depicts the hedonism and flamboyance of the Jazz Age, and its characters are inspired by himself and the people he came across.
Jay Gatsby is modeled after himself and his own life experiences. Daisy Buchanan, Gatsby's love interest, is also modeled after Fitzgerald's love interests: Ginevra King and Zelda Sayre. Fitzgerald was also a soldier in World War I and fell in love with Ginevra King and, subsequently, his to-be wife, Zelda Sayre, a popular and wealthy socialite. Similarly to Gatsby, he was rejected due to his lower social class and lack of financial stability and joined the army, hoping to die. 
While Ginevra King and Fitzgerald's relationship was not as well-known as his relationship with Zelda Sayre, King was the first female muse on which the author based Daisy Buchanan. Many critics speculate that King was the woman that Fitzgerald genuinely loved, explaining the heavy blow that her rejection dealt him. In short, The Great Gatsby is meant to be a hyper-realistic story and critique of life during the Jazz Age, infused with Fitzgerald's personal experiences living in this era. 
What is the moral of The Great Gatsby?
The Great Gatsby points out the unattainability of the American Dream, which promises success and happiness for those who work hard. Fitzgerald sees everyone who lived in the Jazz Age, even himself, as victims of the American Dream, and the characters in the novel reflect this belief. 
Characters like Gatsby, Myrtle, and even George, who relentlessly pursue social mobility and higher social status, meet a tragic end, conveying that whether one uses moral or immoral means to attain wealth, the American Dream is but an illusion. Alternatively, even the characters of high social status are shown to be aimless and have messy, shallow personal relationships.
How did Gatsby become rich?
Gatsby gained his wealth by bootlegging alcohol and trading fake stocks. 
Is Daisy based on Zelda Sayre?
Yes, Fitzgerald has stated that Daisy is based on not just Zelda Sayre but Fitzgerald's previous love interest, Ginevra King.
Did Daisy love Gatsby or Tom?
Daisy claims in the book that she loves both Gatsby and Tom in this line: "I did love him once – but I loved you too."
What does the green light in The Great Gatsby symbolize?
Daisy represents the American Dream for Gatsby and the green light at the end of her dock, an extension of her, symbolizes the American Dream for Gatsby.