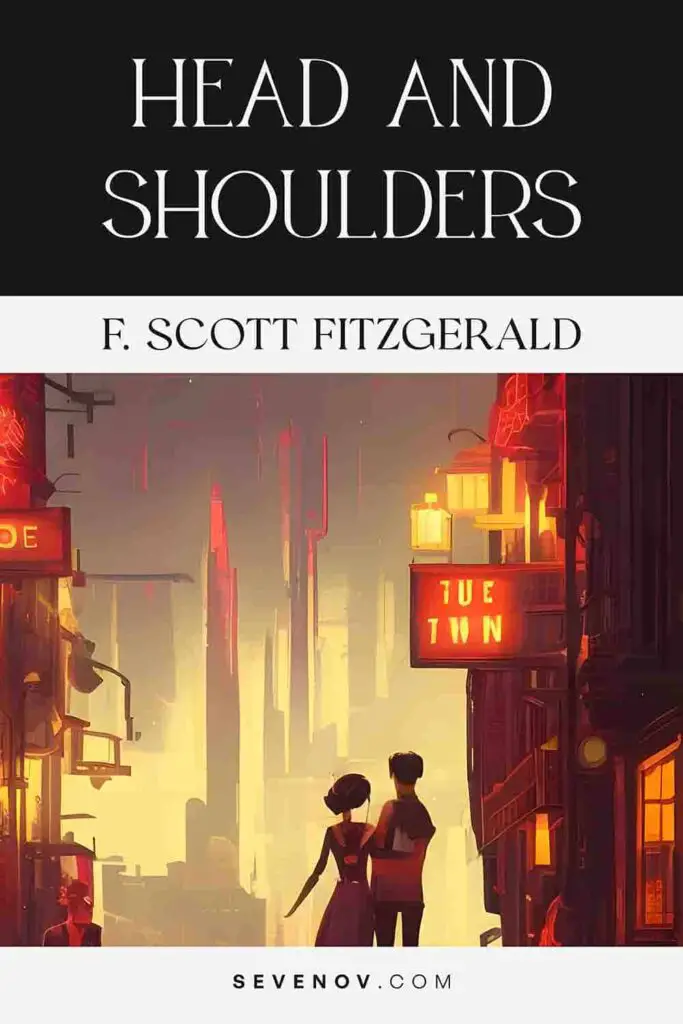 Head and Shoulders by F. Scott Fitzgerald
Author: Francis Scott Fitzgerald 
Published: The Saturday Evening Post (Feb 21, 1920), Flappers and Philosophers (1920)
Genre: Short Stories
"Head and Shoulders" is a short story by F. Scott Fitzgerald. It was published in The Saturday Evening Post on Feb 21, 1920, and in Flappers and Philosophers in the same year. "Head and Shoulders" was brought to life in 1920 as a silent film named The Chorus Girl's Romance. It starred Viola Dana as Marcia Meadows and Gareth Hughes as Horace Tarbox. 
1. Head and Shoulders Synopsis
"Head and Shoulders" tells the captivating story of Horace Tarbox, a precocious 17-year-old prodigy attending Yale for his Masters of Arts. His quiet and studious lifestyle turns unexpectedly when he meets Marcia Meadows, a 19-year-old performer. The alluring beauty of this young woman captivates Horace and leads him to explore the unknown.
The unlikely pair's inexplicable connection can only be attributed to fate. Though the two come from vastly different backgrounds and walks of life, their undeniable chemistry leads them to a passionate love affair that changes the course of their life forever. This romance unfolds with unexpected twists as Horace and Marcia embark on a journey of love, acceptance, and self-discovery. A piece that exemplifies how life can be changed in the most ironic and inconceivable ways under Fitzgerald's writing.
2. Head and Shoulders Summary
Horace Tarbox is a precocious genius, attending college at the tender age of thirteen. His intelligence may have earned him a seat in the lecture hall, but it hasn't made him more socially adept.
One day, while seventeen-year-old Horace Horace is attending his second college, his cousin employs the services of a young and attractive actress, Marcia Meadows, to visit him. Horace, who is too busy studying to take notice, hears a knock on the door and, without looking up, orders the visitor in – only to be utterly flabbergasted by the presence of this beautiful woman in his room. He is left wondering if she is a figment of his imagination.
Marcia and Horace have a surprisingly deep conversation, revealing their distinct personalities: Marcia is vibrant and extroverted, while Horace is more introverted and analytical. Despite their differences, they have an inexplicable affinity for each other. Horace surprises himself by attending one of Marcia's performances and enjoying it immensely. After the show, Horace takes Marcia out for dinner, but he feels uncomfortable in the social setting of the restaurant. Marcia quickly points out his rudeness, and Horace admits she is right. Even so, he confesses that he can't stop thinking about her and promises to keep in touch. He promises that he will visit her soon, and they part ways with a shared understanding of each other.
After months of keeping his promise, Horace finally returned to Marcia. As she was performing on stage, Marcia noticed him in the audience and suddenly felt very uneasy, thinking he was judging her harshly. The pressure of her performance felt unbearable as she imagined everyone in the audience was criticizing her. When her performance was over, Marcia quickly made her way back to her apartment, and to her surprise, Horace followed her. He told her that he wanted to marry her, and despite having reservations, Marcia was eventually won over, and they tied the knot soon after.
They happily referred to themselves as the "head and shoulders" – Horace being the head (the thinker) and Marcia being the shoulders (the dancer). Despite Horace's educational background and intellectual capabilities, he could not secure a well-paying job, so Marcia continued her career as an actress.
Horace was starting to look ill and overworked, so Marcia proposed a deal: she would read one of Horace's relatively dry and dull books if he promised to go to the gym three nights a week to improve his health. Horace agreed, and it didn't take long for him to benefit from the exercise. Not only did he become more physically fit, but he even grew to enjoy the trapeze, mastering new and daring moves. Marcia kept her end of the deal and read one of Horace's books, and in a surprise twist, she wrote a book about her experience.
After gaining immense skill and confidence on the trapeze, Horace decides to pursue performing professionally due to Marcia's pregnancy limiting her dancing ability. Although he is filled with doubt about the quality of Marcia's book, Horace takes it to a publisher, and it becomes a success. As a result, the duo earns enough money to buy a house in the countryside. By the end of the story, it is ironic that Marcia and Horace have switched roles, with Marcia being known for her intellectual qualities and Horace for his physical ones.
The story ends with a magazine article mentioning that Marcia and Horace referred to themselves as the "head and shoulders," with Marcia as the head and Horace as the shoulders. 
3. Characters
Horace Tarbox – Horace is a shut-in scholar and initially does not bother paying attention to other things. Marcia's presence in his life forces him to step out of his comfort zone, and his perspective on life is broadened. 
Marcia – A bright and jovial actress, she shows Horace the world that awaits him if he only opens his eyes.
4. Theme
Fitzgerald enjoys pairing characters who are unlikely to be together. Horace is introverted and keeps to himself, while Marcia is extroverted and loves to explore the world. We see this mismatch in love end semi-negatively for Horace, who gives up on his literary career.
Ironic and bitter endings are a recurring theme in his work, and it's no different in "Head and Shoulders." In a strange reversal of roles, Marcia becomes the acclaimed author (Head), and Horace is left performing (Shoulders). These ironic endings highlight the futility of life's ambitions and remind us of the unpredictable twists that can occur.
5. Head and Shoulders Quotes 
"But if you can think of any nicer way of a man killing himself than taking a risk for you, why that's the way I want to die."
"If I knew words enough, I could write you the longest love letter in the world and never get tired."
---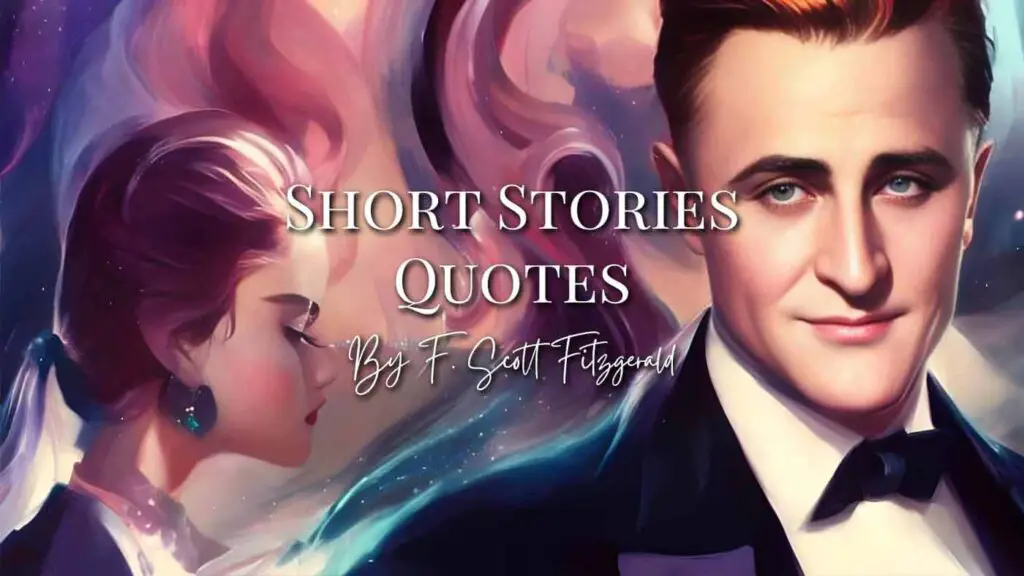 Recommended: Short Stories Quotes by F. Scott Fitzgerald
6. Frequently Asked Questions about Head and Shoulders
Why is the story called Head and Shoulders?
It is a combination of the defining body parts of Horace and Marcia, which symbolize their relationship dynamic. Horace is intelligent and uses his head, while Marcia shakes her shoulders while dancing. Ironically, we see these roles reversed at the end of the story.