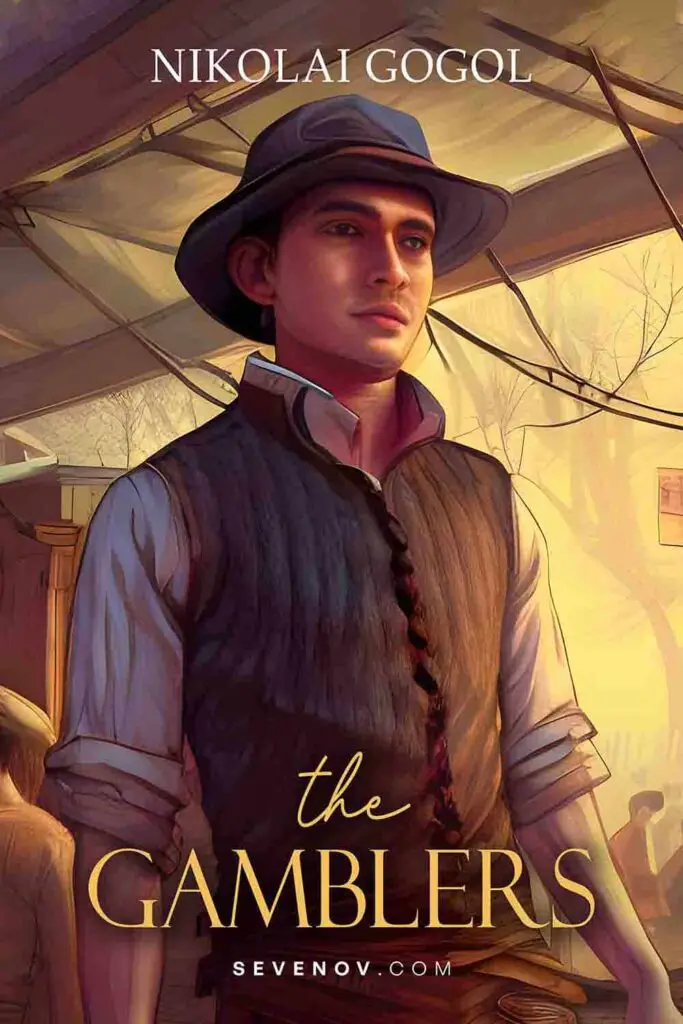 The Gamblers by Nikolai Gogol
Author: Nikolai Gogol
Published: 1842
Genre: Comedy, Drama
The Gamblers (Игроки, translit. Igroki) is a play by the Ukrainian-born Russian author Nikolai Gogol. It was first published in 1842 in The Works of Nikolai Gogol. Dmitri Shostakovich tried to write an opera based on this play but abandoned the project when he realized that the opera would be too long and the text could get into trouble with the strict censorship of the time. 
1. Synopsis of The Gamblers
Ikharech is a gambler who arrives at an inn where three other gamblers recognize him as a card sharper. The three gamblers invite Ikharech to participate in a scheme to cheat a landowner's impulsive son, who has been left in charge of his father's money. However, the plan does not go as Ikarech expected. 
2. Story Summary
Ikarech, a gambler, arrives at an inn in a small town after winning 80,000 rubles. He is recognized as a card sharper by three other gamblers there, who suggest joining forces to cheat a landowner's son out of his father's money. The landowner, Mr. Glov, is in town waiting to collect 200,000 rubles from a bank. However, he suddenly has to return to his estate, so he leaves his son, Glov Jr., in charge of collecting the money. 
The impulsive Glov Jr. quickly loses the 200,000 rubles to Ikharech and the other three gamblers. Since he does not have the money on hand, he gives the four of them a promissory note instead. When Ikharech goes to cash in the promissory note, a bank official informs him that it will take two weeks for the money to arrive. As the three other gamblers need money urgently, they make a deal with Ikharech. Ikharech will give them the 80,000 rubles he won in exchange for the 200,000 rubles promissory note. 
Initially, Ikharech is overjoyed at receiving the promissory note. He soon realizes, though, that the three gamblers, Mr. Glov, Glov Jr., and the bank official were all part of a scheme to cheat him out of his winnings. By then, the conmen had left the town, and Ikharech could not seek help from the police as he was involved in a rigged card game.