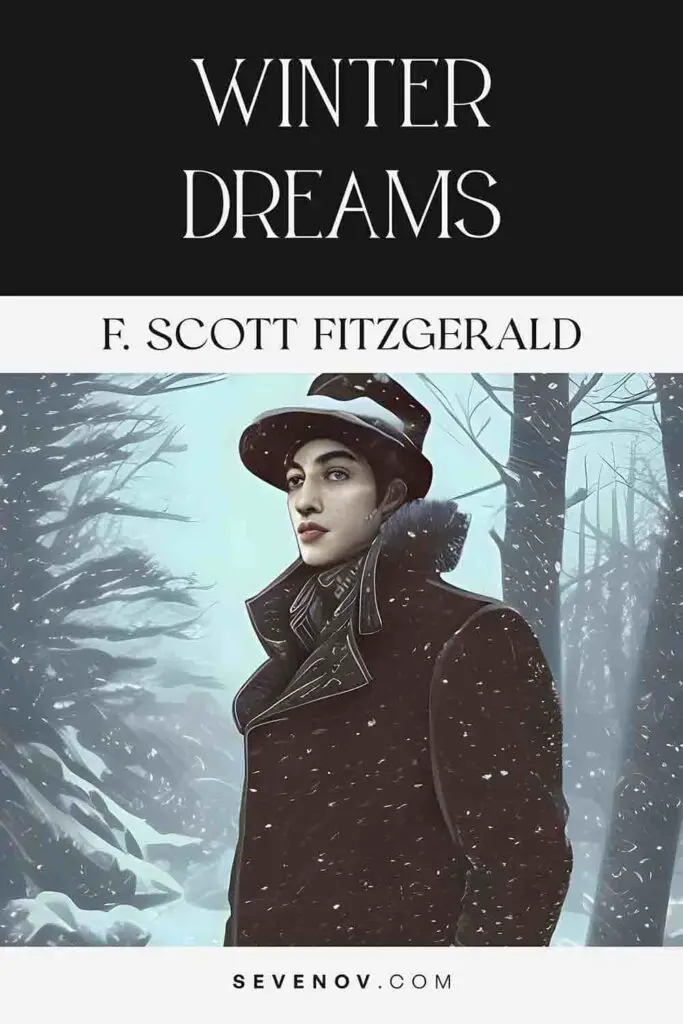 Winter Dreams by F. Scott Fitzgerald
Author: Francis. Scott Fitzgerald 
Published: Metropolitan Magazine (Dec 1922), All the Sad Young Men 1926
Genre: Short Story
"Winter Dreams" was written in 1922 by F. Scott Fitzgerald and anthologized in All the Sad Young Men in 1926. Before being compiled, it was published in Metropolitan Magazine in December 1922. The story revolves around a young man's attempts to woo a wealthy socialite. "Winter Dreams" is recognized as one of his best pieces "for poignantly portraying the loss of youthful illusions."
1. Synopsis
"Winter Dreams" follows Dexter Green, a man independent to make a name for himself while pursuing his dream woman. With a strong autobiographical element, Fitzgerald's romance with Ginevra King was a significant inspiration for Dexter's pursuit of Judy Jones, his love interest. Fitzgerald wrote "Winter Dreams" while The Great Gatsby was still in its infancy, serving as an essential foundation for his hit novel in years to come. 
2. Story Summary
2.1. Dexter Green
Dexter Green, the son of the proprietor of Black Bear, Minnesota's second-best grocery store, resides near the snow-covered golf course where he works as a caddy to get extra money in the summer. Dexter envisions surpassing the elite golf club members. He meets his future love interest, Judy Jones, at work. She requests that Dexter be her assistant, but Dexter is unable to abandon his post. The rejection causes Judy to throw a fit and lash out at the nurse who attends to her. This incident causes Dexter to form a negative impression of Judy.
Dexter quits his job when he is appointed as Judy's caddy, unwilling to be at her beck and call. Dexter's hasty decision to quit his job as a caddie is the first in a line of impulsive decisions. Dexter's 'winter dreams' revolve heavily around his desire for material achievement, where he is unwilling to stay a mere employee or servant for life.
2.2. Road to Success
Dexter enrolls in an esteemed eastern university, despite it taking a toll on his finances. After graduation, he borrows $1,000 and purchases stocks in a laundry business. Over time, Dexter's investment pays off, and his laundry franchise becomes the largest in the Midwest. Having achieved a steady and profitable business, he sells it and moves to New York.
We soon learn what transpires in the years leading up to Dexter's move to New York. The head caddy that Dexter worked for previously gives him a weekend pass to the Sherry Island Golf Club. At the club, Dexter and Judy meet once again, and she forces him to drive her motorboat while she jet skis. 
2.3. Dexter and Judy's Romance
Through their various encounters, they develop a romantic interest in one another. Judy confides in Dexter that a man's financial standing is important to her, and he lies about his wealth to win her heart. As the end of summer draws closer, Dexter accepts that Judy is out of his league and becomes engaged to another girl. However, Judy seeks Dexter out one night on impulse, and Dexter sacrifices his engagement and reputation for a month of passion with Judy. 
2.4. War
After Judy loses interest in Dexter, he prepares to leave for New York. However, his plans are soon interrupted by the arrival of World War I. Dexter welcomes the distraction that combat gives him. 
2.5. Ending
Dexter is thirty-two and has achieved success in New York after seven years. His business partner Devlin informs Dexter that Judy has married an associate of his, a serial cheater and alcoholic. Devlin claims that Judy has been rendered a housewife and mother and lost her beauty. This news finally destroyed Dexter's illusions of Judy. He sobs as he laments the past and the youth that has long passed him.
3. Characters
Dexter Green
The protagonist of the novel and a prosperous businessman. He is ambitious and eager and works hard to acquire fortune and status. Dexter acknowledges his working-class upbringing but does not let it tie him down. Dexter feels superior for having risen to the upper class via his efforts.
Judy Jones
Judy is the wealthy Mortimer Jones's daughter. Judy is aloof, alluring, and seductive to many men, including Dexter. She takes pride in these qualities, solely interested in fulfilling her whims. Aware of how manipulative she is with the different men who pursue her, she does not care and uses it to her advantage. Ginevra King is the inspiration for this character.
4. Themes
Dexter represents the typical American who wishes to achieve success and material wealth, in line with the American Dream. His pursuit of a better life can be seen through his romance with Judy, who represents all his desires.
5. Influence on Literature
According to literary scholar Tim Randell, Fitzgerald "achieves a dialectical metafiction" in "Winter Dreams," in which he effectively critiques "class relations and print culture." Winter Dreams provided the foundation for Fitzgerald's magnum opus, The Great Gatsby, published in 1925.
6. Quotes from Winter Dreams
"The helpless ecstasy of loosing himself in her charm was a powerful opiate rather than a tonic."
"I'm more beautiful than anybody else," she said brokenly, "why can't I be happy?"

Judy Jones
---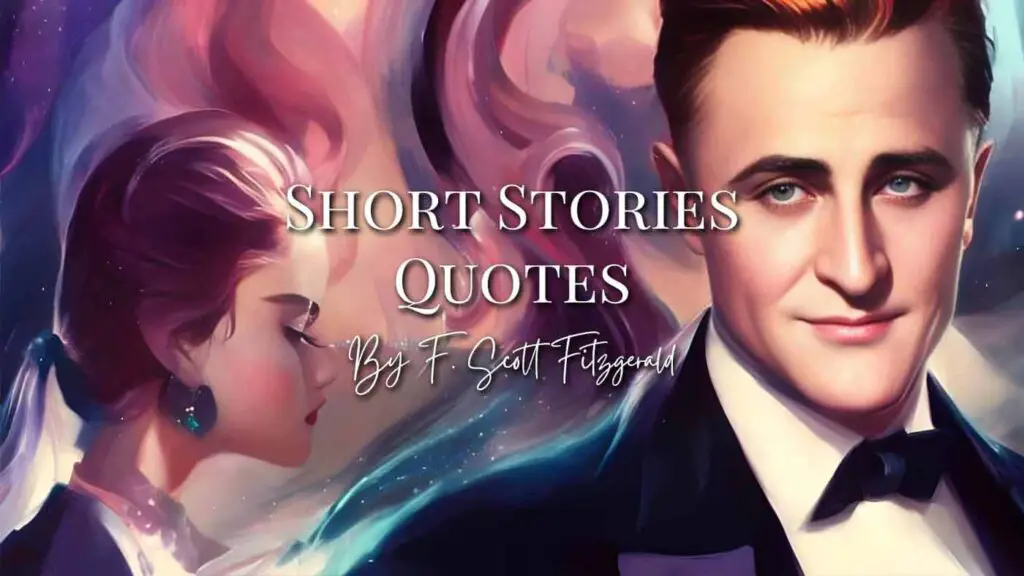 Recommended: Short Stories Quotes by F. Scott Fitzgerald
7. Frequently Asked Questions about Winter Dreams
What is the central message of Winter Dreams? 
It depicts the pursuit of the American Dream and the high cost that it requires, and it also shows social mobility as a determiner of one's happiness.
Why is the story called Winter Dreams?
It describes Dexter's dream of achieving material success and how he dreams about this in winter when the season is harsh and seemingly unsuitable for daydreaming.